(Name) is Protecting Manufactured Housing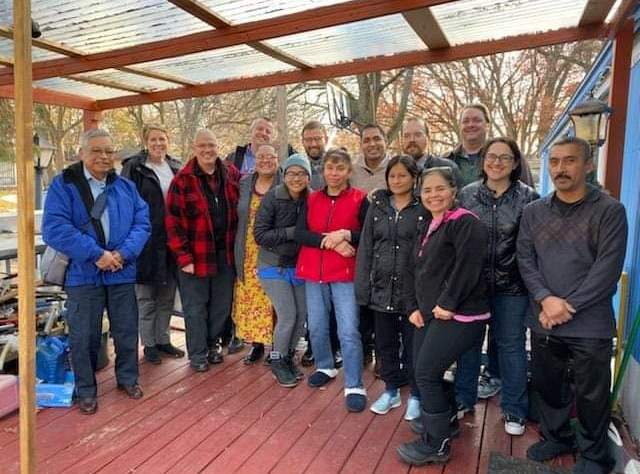 Together we can help manufactured home park residents procure title certificates for their homes.
$0
raised by 0 people
$20,000 goal
An estimated 180,000 Minnesotans live in manufactured housing, which overall provides the largest source of unsubsidized affordable housing in the United States. Manufactured housing offers many Minnesotans safety, stability, and an avenue for homeownership.
But this source of housing is not guaranteed. With increasing property values and development pressures, manufactured home parks are at risk of closure or conversion, resulting in the displacement of the low income resident households—particularly in the Twin Cities suburbs. Communities often suffer from years of disinvestment, with landlords doing the bare minimum to keep the park going, then selling when the moment is right. Residents find themselves in a particularly vulnerable housing situation—owning their homes but not the land underneath.
HOME Line Vista Tenant Organizer Teresa Garcia-Delcompare is working in conjunction with Housing Justice Center and Pueblos de Lucha y Esperanza to organize her manufactured home community and other nearby parks in the southern suburbs. These communities—made up of largely BIPOC, immigrant residents—have been hit hard by COVID-19. During a pandemic, home is our first line of defense against illness and death. What can we do to promote stability and prevent displacement at manufactured home parks?
The first step is to make sure residents are the "true owners" of their homes. There are multiple reasons why someone might lack their home's title—it may have been lost, or perhaps the home transferred ownership through a handshake deal. A title means power, agency, the ability to act.
With a title, residents can apply for funds to improve their homes, and are eligible for relocation assistance when a park is closed
Titles are necessary when seeking community ownership of a manufactured home park
A lack of title can be a violation of park rules, which particularly threatens residents organizing in their community
What stands between a manufactured homeowner and their title? Some complicated paperwork and fees of roughly $25. Your generous donation of $25 will affirm that someone is the "true owner" of their home.
We never do this work alone. Our work is in partnership with Pueblos de Lucha y Esperanza, a faith based organization building power in the immigrant community. All Parks Alliance for Change is a nonprofit tenants union for Minnesotan manufactured home park residents—APAC works to promote the health, safety, and welfare of manufactured homeowners through community organizing, tenant advocacy, housing preservation, and legislative advocacy. Northcountry Cooperative Foundation is an organization helping manufactured home residents achieve resident ownership of their communities. We encourage you to support their work as well.