Processing Fee

GiveMN believes in transparency around the cost of fundraising. That's why we do not hide the processing fee for gifts, why we ask for donors to add a little extra to their gifts to cover the fee, and why we share more about exactly why this fee is necessary.
In order to sustain GiveMN while ensuring organizations and donors have a world-class giving platform, a transaction fee of 6.9% is charged on every donation made using our platform. Last year, 93% of donors went the extra mile to cover this cost on behalf of their favorite causes.
The 6.9% fee is broken down as follows:
4.9%: Used directly to pay processing fees charged by credit card companies and to help cover the cost of maintaining and enhancing our fundraising platform with our partners at Mightycause. 
2.0%: Used to help sustain GiveMN and invested directly back into Minnesota nonprofits and schools, including:

Expanding the way we grow giving through our RaiseMN initiative.
Programs to assist Minnesota organizations as they enhance their online fundraising, including online resources and webinars, in-person trainings and classes.
Fundraising events like Give to the Max day, including funding portions of Golden Ticket prizes.
Reduced processing fee available for some gifts when using your bank account
Donors may give directly from their bank account for donations or donation cart amounts above $100 using GiveMN.org.
To use a bank account during checkout, simply select "Bank Account" from the "Payment Method" menu and follow the prompts to securely log in to your bank account. More than 11,000 banks are a part of the Plaid payment system.
For donation checkouts under $100, the cost of using a bank account to process a gift is higher than the existing 6.9% fee for credit and debit card use. Since the cost to process gifts of $100 or more with a bank account is lower, we believe it is important to share that cost-savings with organizations and donors.
| | |
| --- | --- |
| Size of gift or cart | Processing fee when using a bank account |
| $0 - $99 | Bank account feature not available* |
| $100 - $999 | 5.9% |
| $1,000 - $9,999 | 4.9% |
| $10,000 and up | 3.9% |
*If a donor has already set up their bank account for a checkout of $100 or more and chooses to save that account to their user profile for future gifts, subsequent gifts under $100 may be made using the saved bank account at a rate of 6.9%.
You can cover the fee for your favorite cause
GiveMN is excited to provide a feature that allows donors to pitch in just a little bit more! When you make a donation using GiveMN.org, you may cover the 6.9% fee on behalf of your chosen organization, ensuring that 100% of your donation goes directly to your favorite cause! During our last giving event, 93% of donors covered the fee for their cause.
How does this work? During the donation process, you will be asked if you would like to cover this fee for your chosen organization. If you select yes, 6.9% will be added to your total. Your entire contribution amount is tax deductible, including the processing fee!
If you do not choose to cover the fee, the 6.9% processing fee will be deducted from your donation before it is disbursed to your favorite cause, as is standard across most major fundraising platforms. 
All fundraising comes with direct and indirect costs. As a nonprofit, GiveMN is committed to transparency about the cost of fundraising for nonprofits and school, and what it takes for us to provide our service and meet our mission of growing giving in Minnesota.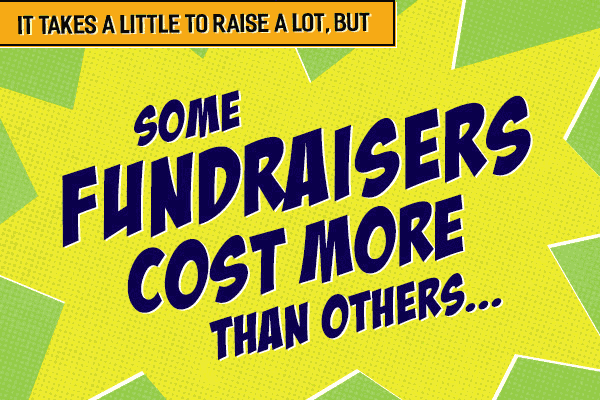 Why should I cover the fee?
GiveMN isn't only about raising millions of dollars for nonprofits and schools; we also want to promote healthy giving. By covering the fee, 100% of your intended donation will go directly to the organization you support, a win-win scenario! And, covering the fee creates a healthy dynamic where donors can partner with their favorite organizations to help cover some of the cost of doing business.
Minnesota is a national leader in philanthropy and generosity, and we invite you to continue to lead by example in our charitable giving and organization support!
By supporting your favorite organization and covering the fee, you are helping GiveMN.org support the superheroes of the nonprofit and school community, like Second Harvest Heartland, one of the nation's largest and most efficient food banks.