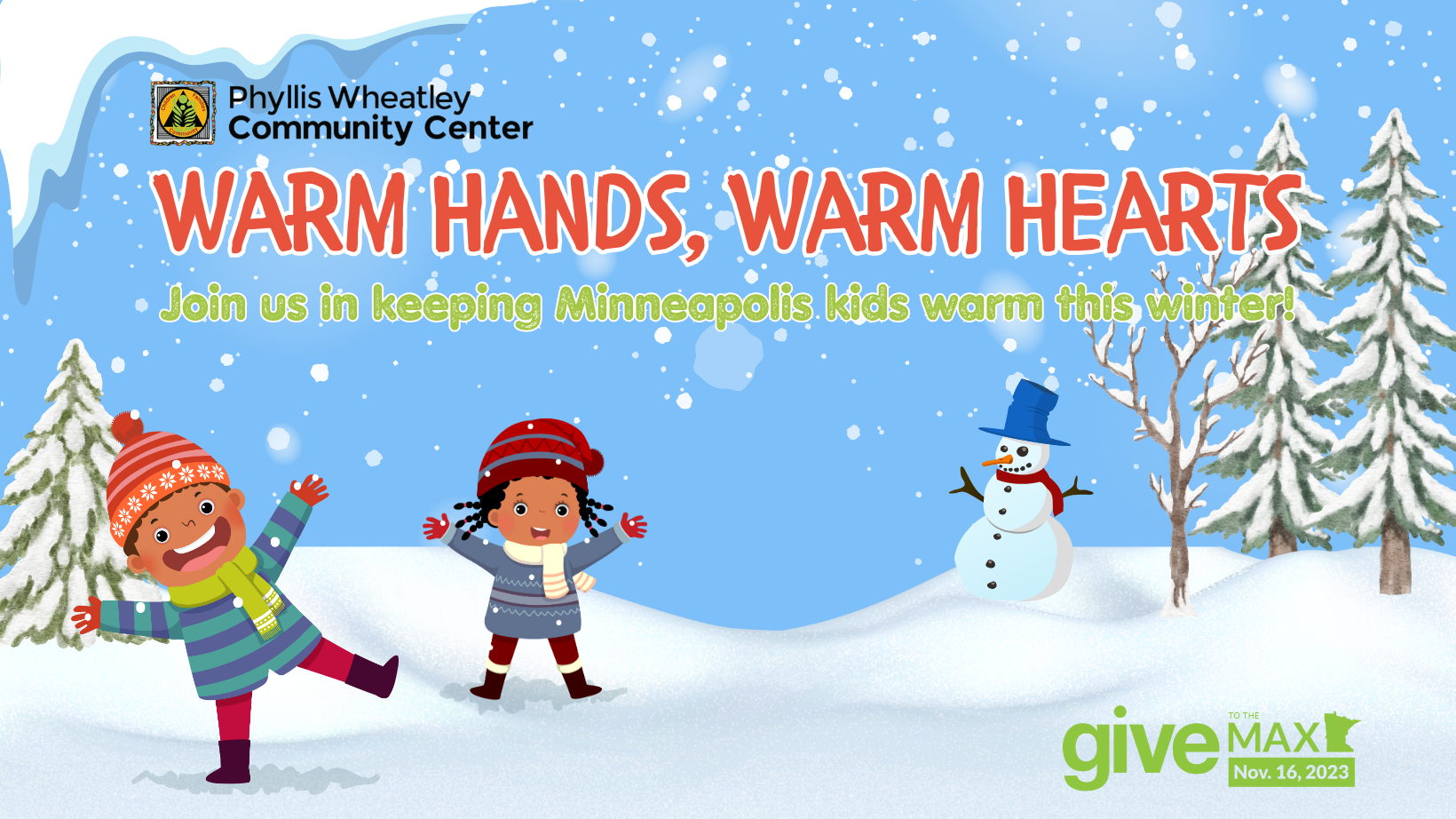 Help keep the hearts and hands of Minneapolis children warm this winter season by donating now!
$1,250
raised by 16 people
$5,000 goal
Join Phyllis Wheatley Community Center in providing Warm Hands and Warm Hearts for Minneapolis children this winter season!
Minnesota winters are some of the harshest in the nation. With regular sub-zero temperatures and average annual snowfall of 47 inches, having the right winter clothing is critical to stay healthy and happy. However, for many Minneapolis families, affording all of these warm layers for themselves and their children can be a huge financial challenge.
Due to this, many children in our community face the harsh winter months without the safety and comfort of winter gloves, hats, boots, and even coats! This can cause further challenges as these children are more prone to medical issues such as frostbite, hypothermia, respiratory issues, and more! 
This Give to The Max Day, Phyllis Wheatley Community Center is raising money to provide these winter essentials to children and their families who might otherwise go without them. Help us keep the hands and hearts of Minneapolis children warm this winter!
$25 - Provides 12 children with winter beanies or gloves.
$50 - Provides 1 child with a pair of winter boots or a warm winter coat.
$100 - Provides 1 child with everything they need to stay warm all winter long! 
Aren't able to donate financially but still want to help? Consider donating new or lightly used winter gear to Phyllis Wheatley Community Center (1301 10th Ave N, Minneapolis, MN 55411). 
All donations will go directly to the children who need them!