MN School Outreach Coalition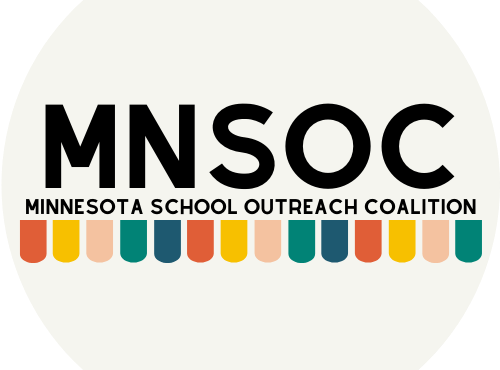 Help offset operating costs for one of our queer youth events and/or support MnSOC's work
$1,132
raised by 18 people
$10,000 goal
Update #2
Update posted 1 month ago
It's 2023 and a new year is upon us - which also means the return of Queer Youth Prom, April 15, 2023! We'll be sharing more information soon, and in the meantime we hope you share our excitement of being able to bring back one of our oldest events!
We are a coalition of Minnesota students, educators, families, community members, and organizations working within the broad context of schools to address the issues of sexual orientation and gender identity/expression. We work to create healthy learning environments that are inclusive, supportive, safe, and where dual orientation and gender identity / expressions are respected.
Q-Quest is an event for Lesbian, Gay, Bisexual, Trans, Queer, and Allied youth. There are workshops, entertainment, conversation, and art with several hundred other LGBTQIA+ youth from across the Metro and Greater MN area. While the operating costs of this year were reduced, we still very much rely on donations to make this event and future Q-Quests possible. Your support helps make a difference in the lives of LGBTQIA+ youth in Minnesota!