Off-Leash Area Give to the Max 2023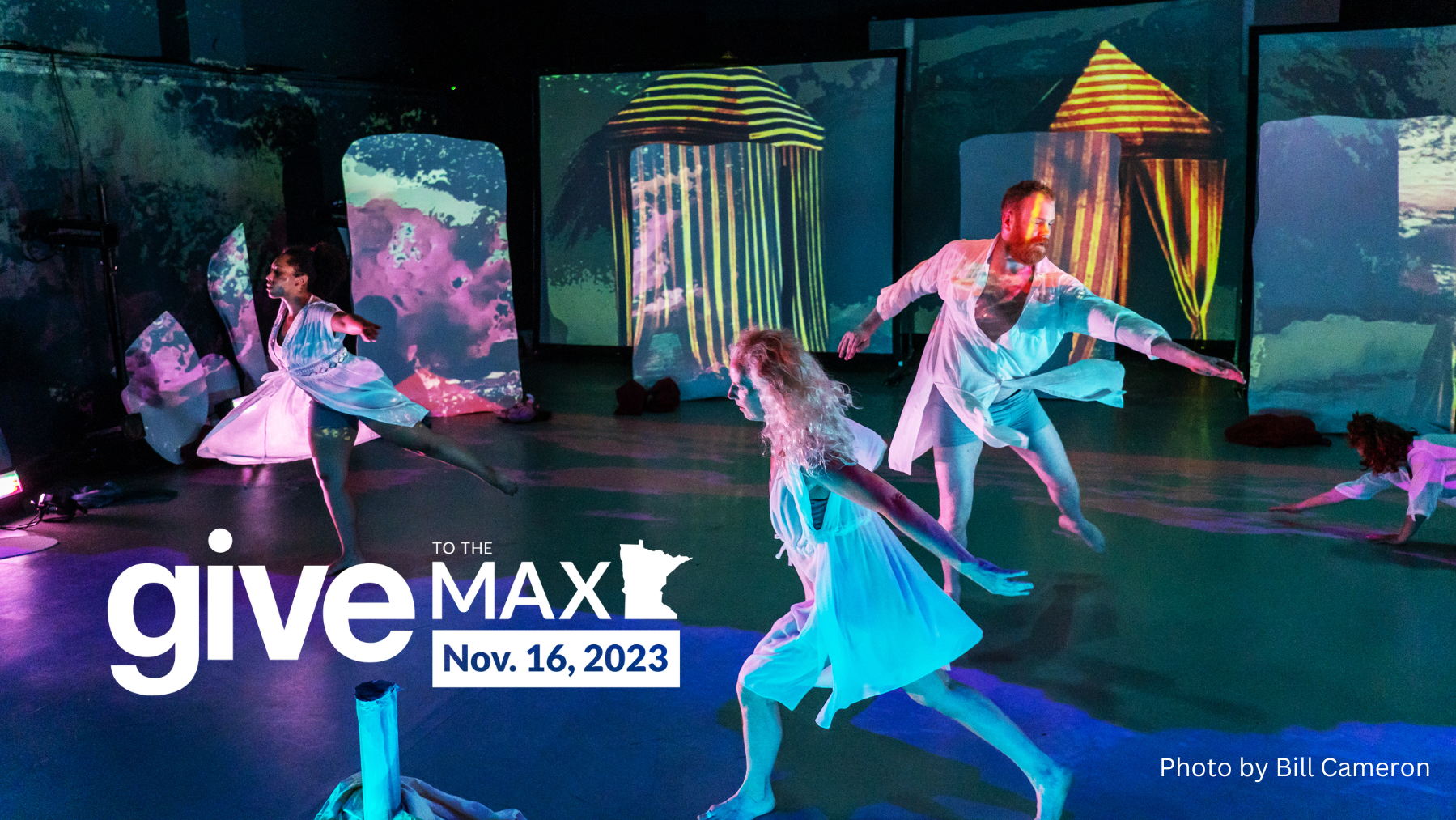 Support Off-Leash Area, one of the Twin Cities longest running and most awarded small arts companies
$4,700
raised by 18 people
$10,200 goal
Off-Leash Area's
2023 Give to the Max Campaign
We have a record match from some of our core OLA supporters of $3700 for a total goal of $10,200!!
Please consider supporting this small, resilient, and resourceful performing arts organization, giving voice to and supporting independent artists, artists with disabilities, and out-of-the box creators throughout the Twin Cities Metro!
PRESENTING VITAL COMMUNITY PROGRAMMING
Having rallied from the pandemic era, Off-Leash Area has persevered re-launched its vital community programs serving artists and audiences with disabilities:
At the time of this fundraiser, we are preparing the 2nd year of Off-Kilter, our successful program supporting a diverse community of artists with disabilities. Artists with disabilities have fewer opportunities to share their work, and with the Off-Kilter Cabaret, Off-Leash Area is doing its part to meet that need.
We relaunched our popular Neighborhood Garage Tour program, which brings original contemporary theater and dance directly into underserved neighborhoods across the Metro. On this 7th year of the NGT, we created a new show: The Medicine Show of the 25th Century, a hilarious multi-media theater piece. Persons with disabilities, older adults, parents with young children - all of these groups have economic and geographic barriers to access the arts, and with The Neighborhood Garage Tour, Off-Leash Area is bringing art directly to the people.
Off-Leash Area is committed to integrating all abilities into its programming and productions, and we are continuing to nurture this in our current and upcoming work.
YOUR CONTRIBUTION WILL ENABLE OFF-LEASH AREA TO CONTINUE THESE PROGRAMS IN 2024!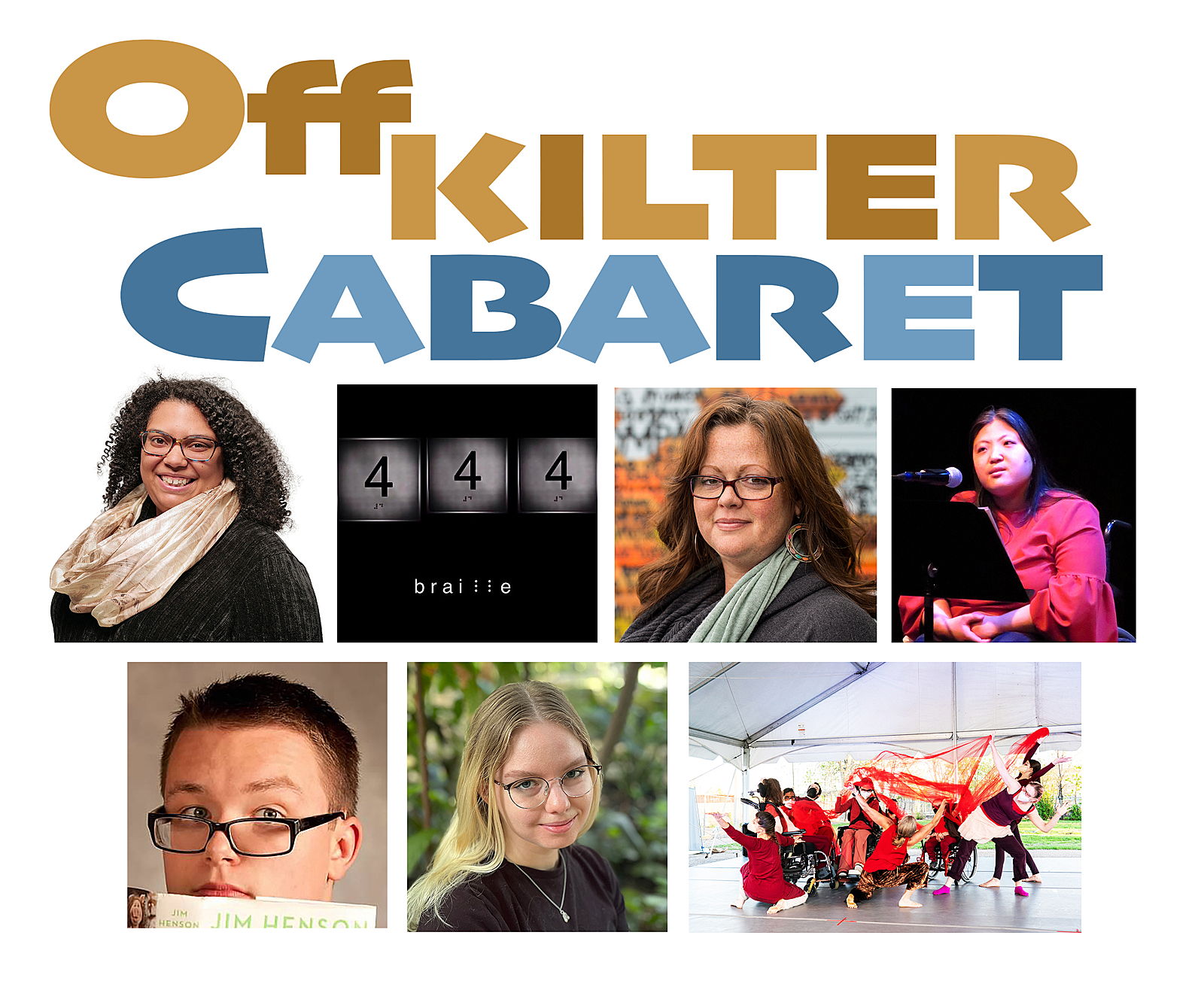 Above, the Off-Kilter Cabaret logo with photos of the 7 featured artists in this year's Cabaret. 

Below, photos from this year's Neighborhood Garage Tour and "The Medicine Show of the 25th Century"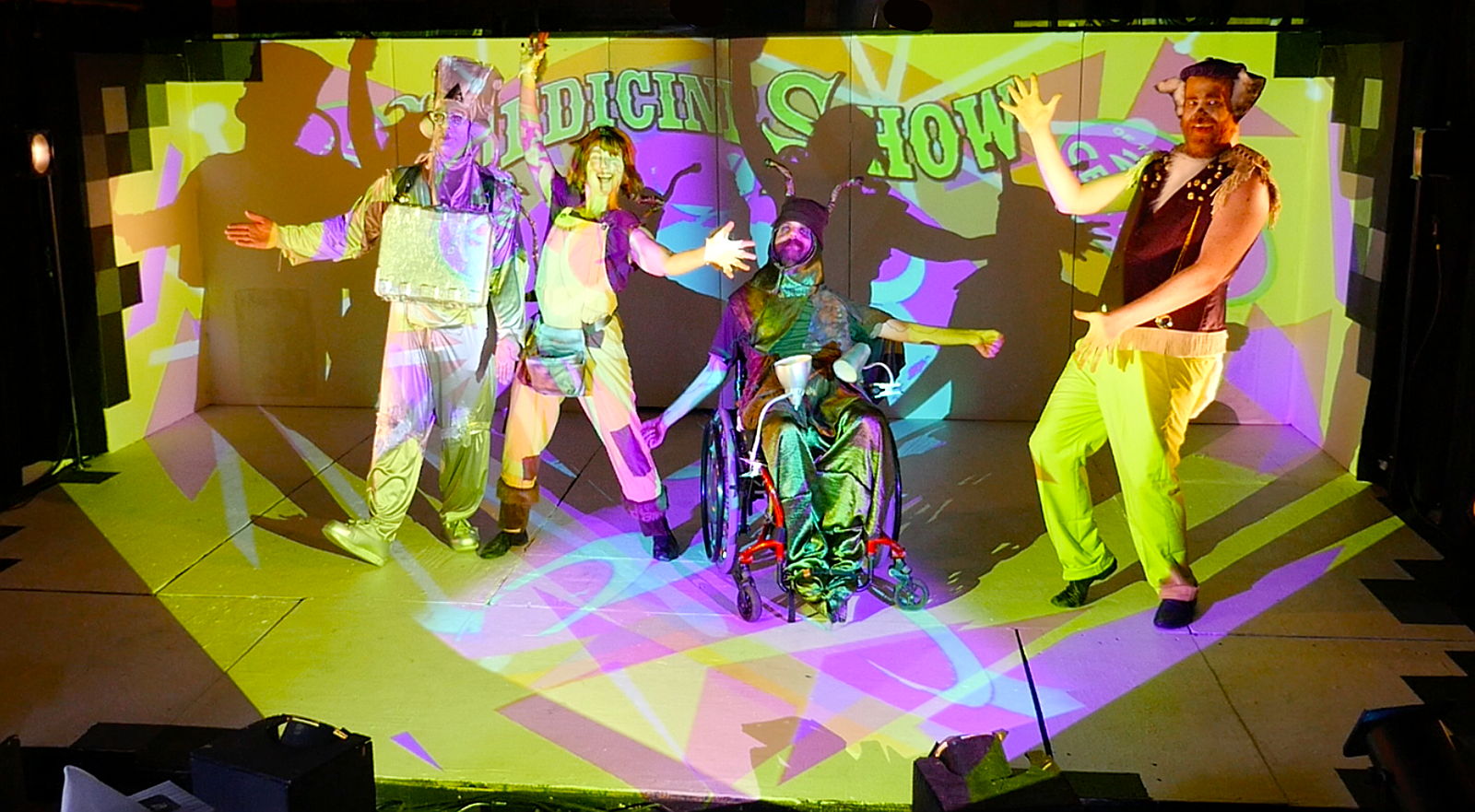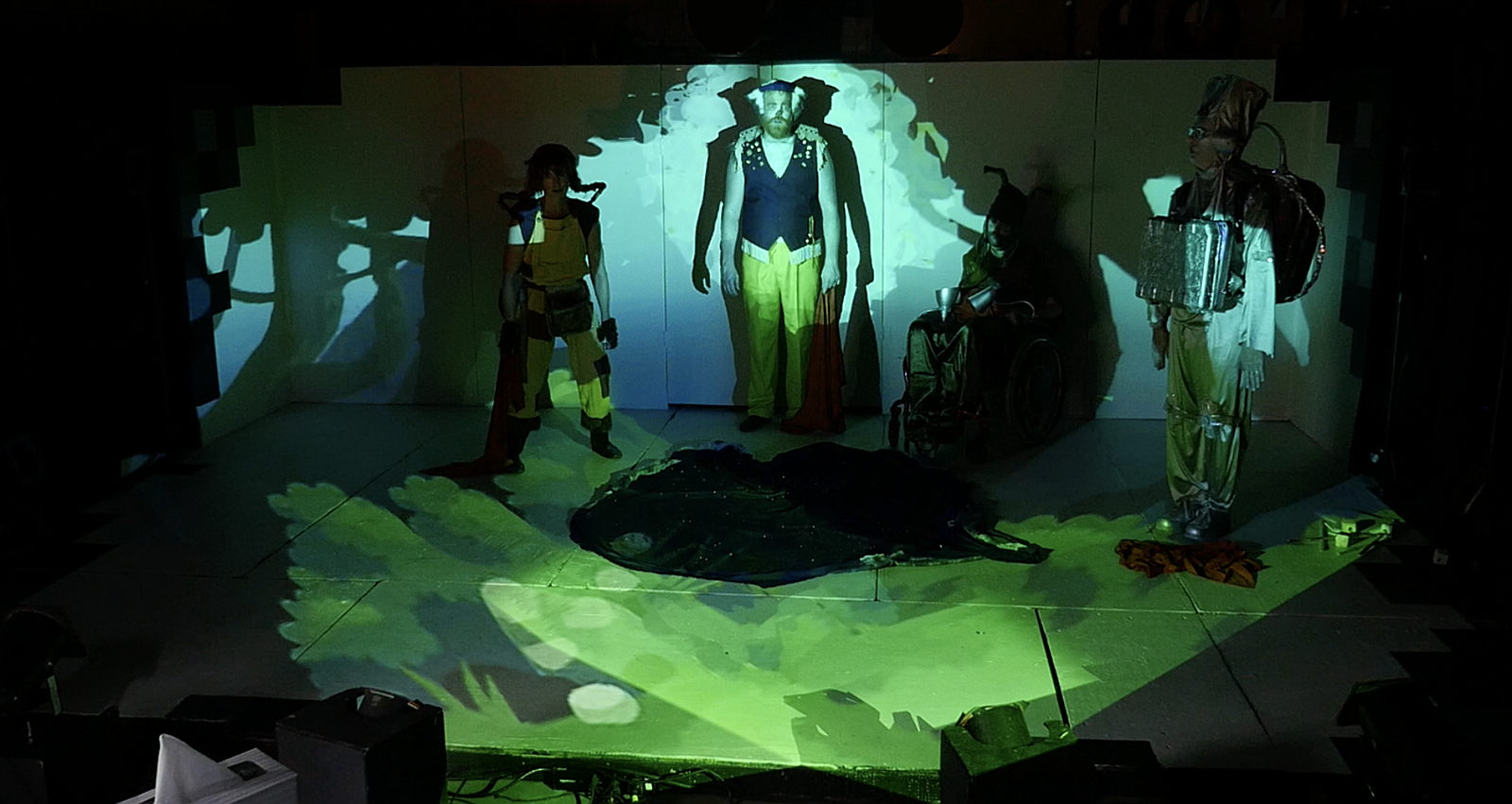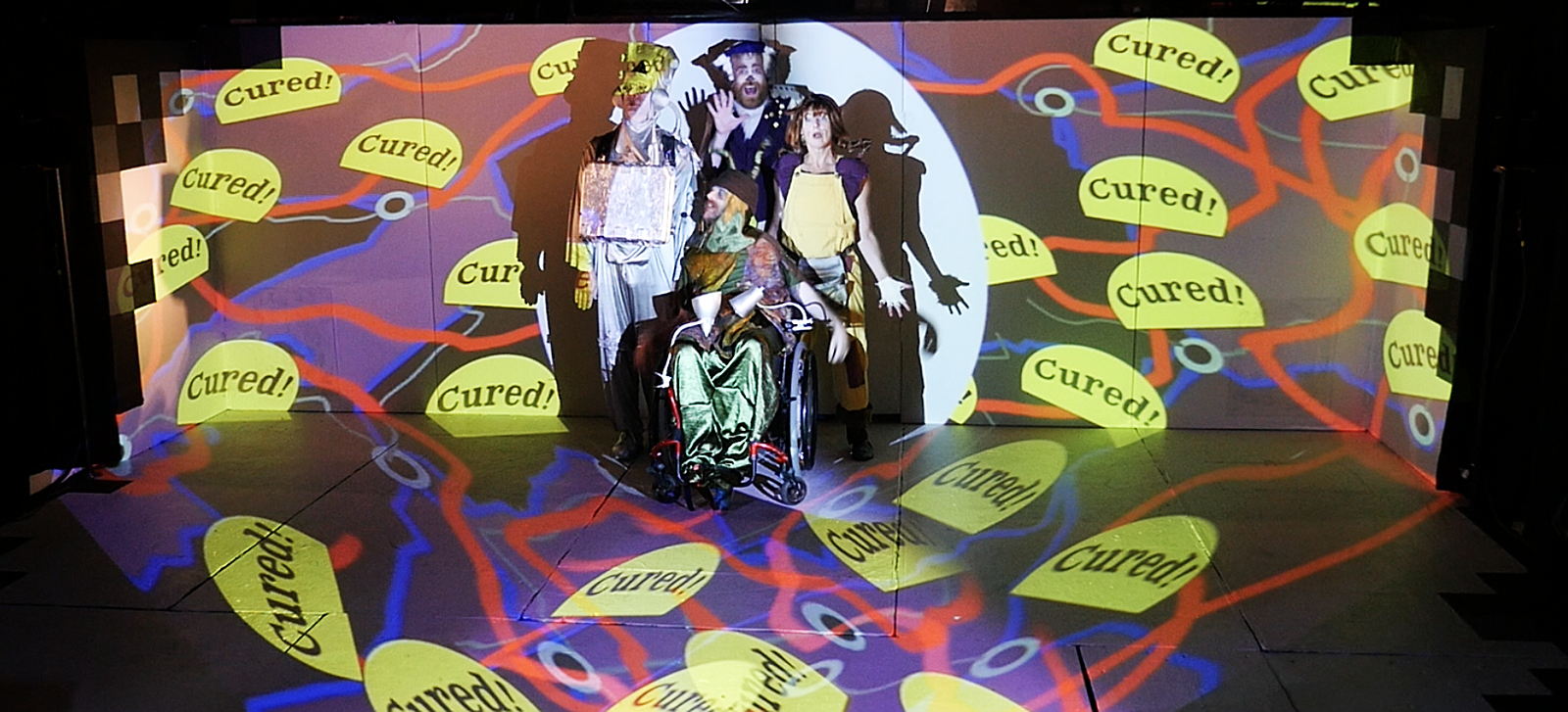 YOUR STARRING ROLE 
Your participation is vital!
It takes only a total of $500 a month to sustain our small organization, maintaining the day-to-day administrative and creative work that makes our ambitious projects and programming possible.
PLEASE CONSIDER BECOMING A MONTHLY SUSTAINER!!
Your generous contribution, in whatever amount is meaningful to you, will ensure that we can continue to pay artists, offer resources, and provide a solid foundation for the exciting programming you expect from us, all while remaining flexible and sustainable.
Your 2023 GiveMN investment in Off-Leash Area's 2024 programming will assist us in providing opportunities for artists and audiences with disabilities, and continue creating some of the most original work in the Twin Cities.
Thank you! - Jennifer Ilse & Paul Herwig, C0-Artistic Directors, Off-Leash Area