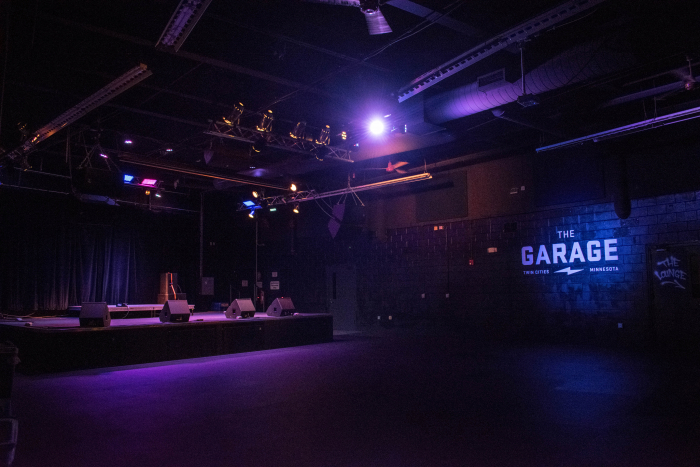 An All-Ages Music Venue and Recording Studio
$20,555
raised by 219 people
$8,800 goal
THE GARAGE is a multi-stage all-ages (no 18+ or 21+ restrictions) music venue and recording studio that provides young people opportunities to see, experience, and participate in the Twin Cities music scene. THE GARAGE is the place many of us musicians and music fans wish we had growing up. Now we have it here in the Twin Cities, but we need your help.
We're dedicated to making music and industry opportunities accessible, but also safe for all young people. Alcohol sales are a large revenue source for Twin Cities music venues and with our dedication to working without them, we depend on support from people like you.
We want your support, whatever amount you're able and willing to give year-after-year or month-after-month to provide young people with a safe, creative space to play, write, photograph, mix, commune.
If you'd like to talk more with us or some of the young people who make THE GARAGE such a special place, contact our Executive Director, Jack, at jack@catalystmusic.org
For more about Twin Cities Catalyst Music, the nonprofit operating THE GARAGE, visit their GiveMN organization page: http://bit.ly/GiveMNTCCM
CONCERTS - THE GARAGE hosts 6-10 events each month featuring national, regional, and local performing artists across genres such as: pop punk, metal, hip hop, indie, rock, and singer songwriter.
WORKSHOPS - Piloted small, hands-on workshops led by pros on topics like concert photography, recording engineering, live sound production, artist management, and concert promotion.
INTERNSHIPS - We've provided over 30 hands-on six-month internships, from booking and event production to live sound and recording engineer interns who have helped our staff produce over 50 live events.
Highlights in 2017:
-Offered a full catalog of Studio Engineering courses over intro, beginner, intermediate, and advanced levels
-Raised over $37,000 at annual August fundraiser!
-Secured $41,000 in grants between the F. R. Bigelow Foundation, St. Paul Foundation, and Mardag Foundation.
-Renovations completed to the Main Room concert space: new stage, improved lighting, new floors, and updated sound booth.
-After school recording and production programs underway for the 2017-2018 school year.