MSP Starwhals Girls Hockey
Help keep MSP Starwhals girls hockey registration fees affordable!
$525
raised by 11 people
$10,000 goal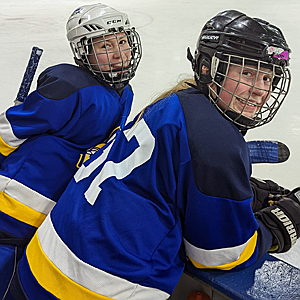 WHAT'S A STARWHAL?
The Minneapolis-St. Paul Starwhals (previously Lakeford Shooting Stars) are a girls hockey co-op made from City of Lakes / Minneapolis Titans Hockey, Langford Park Hockey and Edgcumbe Youth Hockey.

Girls start by playing mini-mite and mite hockey in their neighborhood associations, and starting at the 10U/Squirt level they can decide to continue playing coed or they can play for the Starwhals. This year we are hosting a 15U team for the first time!

Our goal is to get more girls in Minneapolis and St. Paul skating, playing and loving hockey.

All skill levels are welcome!