Give for Wesley, Yosan, and Compassion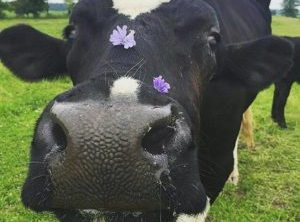 Animal happiness brings human happiness. Read Yosan's story about Wesley & the power of your gift.
$37,068
raised by 80 people
$30,000 goal
Challenge Match!!
Update posted 2 years ago
One of our anonymous supporters is so excited about what we can accomplish in 2021 that he's offered an additional match of $1,500 to move our work for animals and a healthy community forward. The match is only good through midnight on Jan 1, so please help us take advantage of it by sharing our campaign on social media and inviting your friends to join you in giving!
I am Yosan Worota; I have been part of CAA since June, when I decided to start taking action for animals as a summer intern.
I went veg earlier this year. The story of Wesley stirred my heart. Wesley was rescued as an 8-week-old calf by Sunrise Sanctuary in Ohio. As a veal calf, Wesley was tied to a 10-foot rope, forced to live in a doghouse, and starved on purpose. Wesley was so weak that his legs shook terribly trying to hold up his body.
The good news is, Wesley was rescued and is currently a healthy 2500-pound adult, who never goes hungry and roams free in a field.
I can't say the same for other veal calves, thousands of whom are being starved and crippled from confinement as you read this letter.
Thank you for being one of the people who joins us in making change happen! Your gift today will help end the abuse of animals like Wesley AND the amount you give will be matched by an anonymous donor.
I've seen the effectiveness of CAA's programs for animals. Here are the projects I personally have been involved with since June:
*Helping over 60 high-school youth learn plant-based cooking skills through CAA's partnership with the youth employment program, Cookie Cart; during the first class, all of them said their interest in plant-based cooking had increased!
*Building momentum for vegan dining with three network news channels and over 15 media outlets covering the Twin Cities Vegan Chef Challenge. The challenge introduced hundreds of diners to how delicious vegan food can be, and added additional vegan options to three Twin Cities restaurants.
*Inspiring action for animals at our first World Day for Farmed Animals vigil, attended in person by more than 50 individuals and viewed over 500 times on social media. At this event I shared my veg journey and Wesley's story.
As I work for animals, it's inspiring to see the level of support from our community. Nine of us volunteered to make the Twin Cities Vegan Chef Challenge happen. Our community's gifts funded the vital support and direction we received from staff.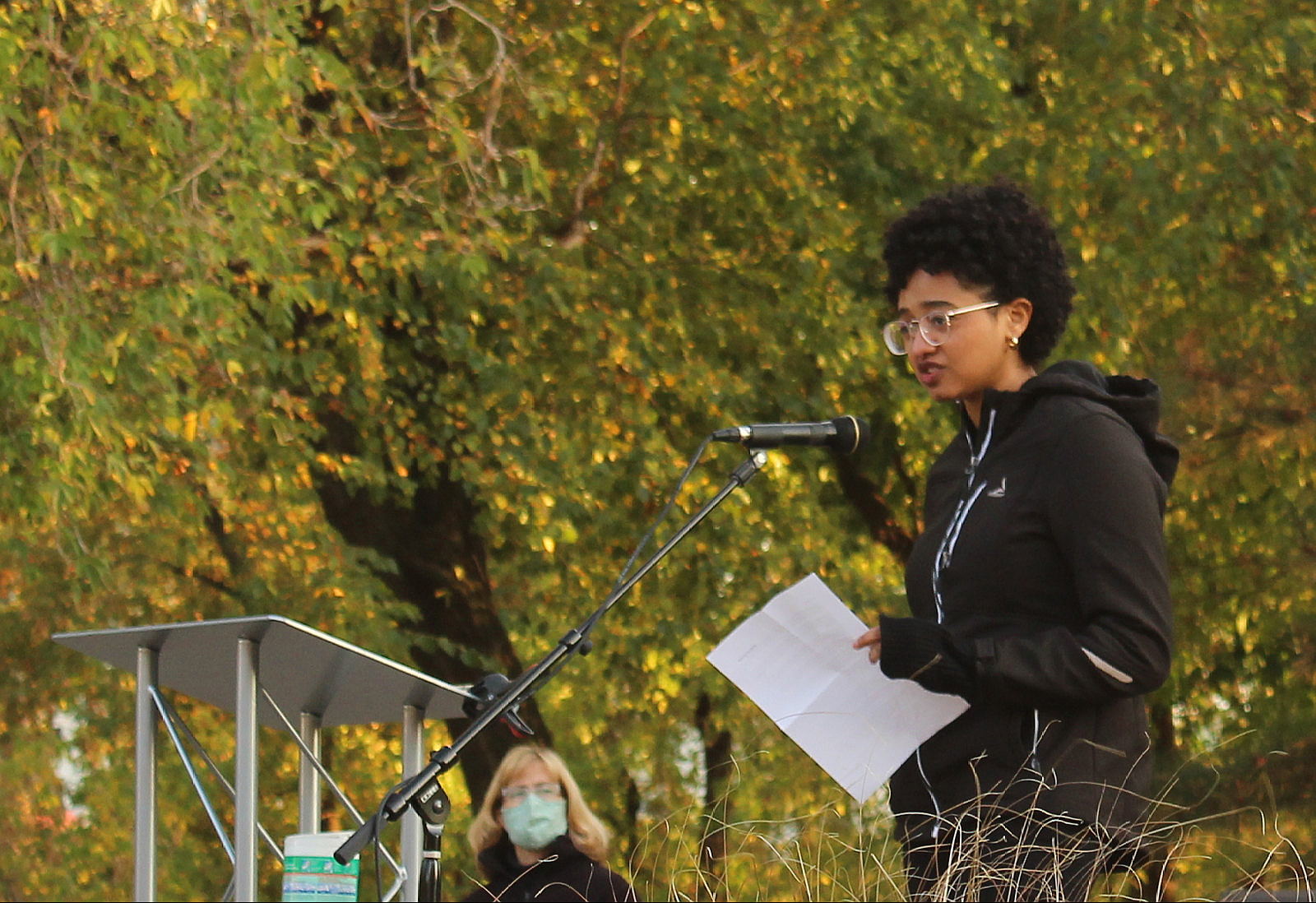 Right now I'm working to start a new CAA chapter at Macalester College, thanks to support from CAA's staff and donors like you.
And I know that what I'm involved with is only a small part of the larger whole.
Tamuno is building connections with youth-serving organizations, and creating events like the upcoming showing of the film Post-Traumatic Slave Diet to talk about the intersections between race, diet, human health, and animal well-being.
Laura, Tamuno, Emily and Sandy are expanding the Explore Veg Challenge program. The online program provides a support group and daily resources. It will help over 1,000 people embrace their empathy for animals to maintain a plant-based diet in the coming year.
Bruce is reaching out to schools and other institutions, helping their cafeterias introduce plant-based days that will spare the lives of thousands of animals like Wesley.
Laura and CAA's Board of Directors are planning now to bring back Twin Cities Veg Fest in 2021, either online, in-person, or both.
Your gift is critical as we grow our capacity to make a difference for animals. Please consider joining our Circle of Care and making a monthly gift to sustain our life-saving work.
Thanks for your generosity, and for standing with me to make life better for animals like Wesley.
Sincerely,
Yosan Worota
CAA Volunteer