Niiwin Indigenous Foods Market Public Campaign
Help us develop the new Niiwin Indigenous Foods Market!
$9,333
raised by 101 people
$20,000 goal
Donate $100 or more by Give to the Max and be entered in a raffle to win a giclee print of Carl Gawboy's "Following the Trail of Tears".
Update posted 4 years ago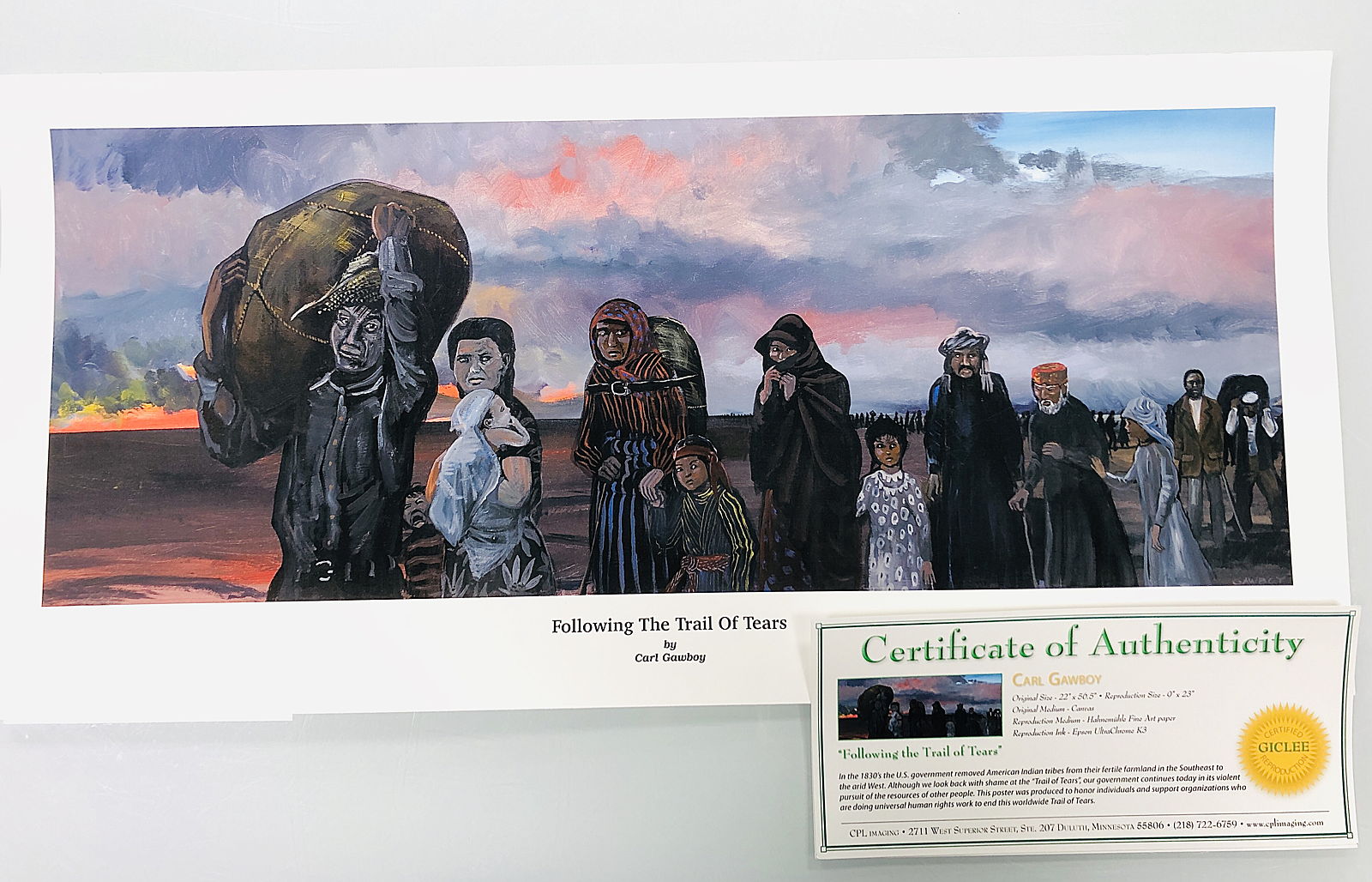 Niiwin Indigenous Foods Market
Following the success of the 2019 Indigenous Foods Expo, which brought together roughly 2,000 people from all over the world to share in experiencing Indigenous food and its history, AICHO is launching a capital campaign to garner support for the construction and development of the Niiwin Indigenous Foods Market. This page serves as a resource for updates as well as public participation in supporting us as we approach the next stage in development of the market is greatly appreciated.  Our vision is to make the Niiwin Market a functioning reality by end of 2020.


AICHO, as a nonprofit organization, will develop and operate the new Niiwin Indigenous Foods Market as a corner grocery store that offers fresh and affordable staples and creates the region's first Indigenous-focused speciality retail space. Niiwin Market will also feature an Indigenous café and coffee shop, with planned programming to offer access and education on Indigenous foods and cuisine.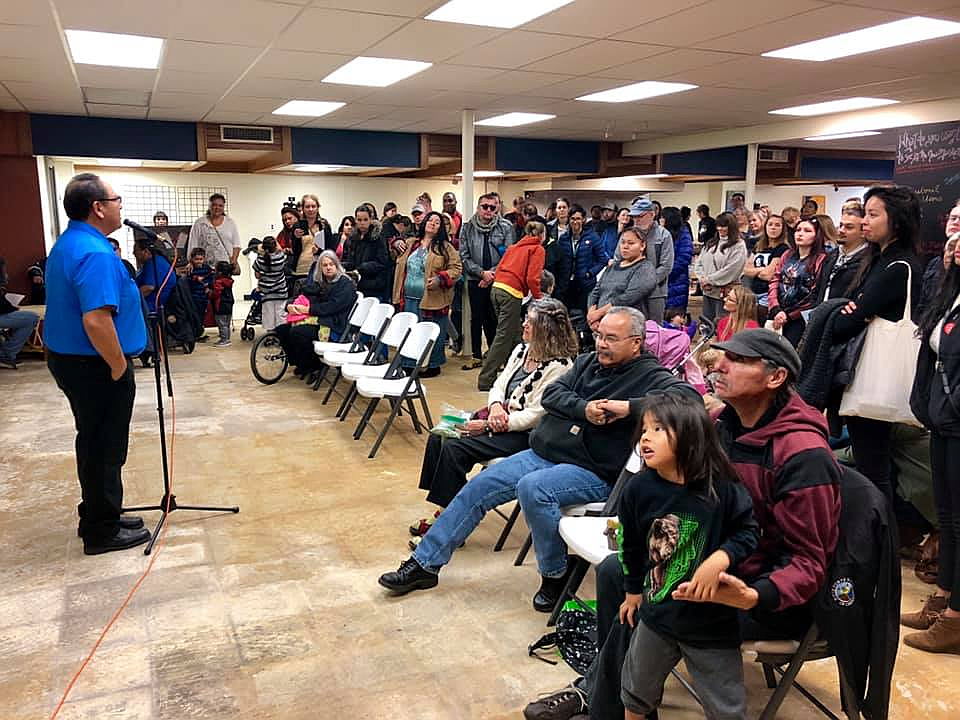 Above: AICHO Board Member Les Gibbs speaks at the Niiwin Market Open House event. Hundreds gathered at the event to learn about Indigenous Foods, support foods producers, and give their input on the future of the market. 


History 
In July 2018, AICHO purchased the former 4th Street Market, a corner grocery store in Duluth's Central Hillside neighborhood. The 4th Street Market had been an anchor business, providing access to groceries and household items, for a neighborhood that largely walks and lives with lower income levels. Once the market closed 3 years ago, the neighborhood no longer had a nearby store to get milk & eggs, stop in to visit, or grab the beloved Taco Tuesday special. More than a store, the 4th Street Market was a gathering place. 
AICHO has a dream to reopen this beloved community space and to infuse it with new purpose. We have launched a food sovereignty initiative to engage our community in the idea of strengthening our relationship with food. We hope to build opportunities to have close connections with food practices, from growing, gathering, and creating with traditional and healthy foods. 
The Niiwin Market will launch a new community focus on Indigenous entrepreneurship, health, food system, and economic justice while sharing the Indigenous story of this land and the history of our food practices. 
Land Based Economy
The Ojibwe/Anishinabe people ceded land that covered the northern half of Michigan, Wisconsin, and Minnesota. With a land-based economy, the Ojibwe people lost more than land in the treaty process. Traditional economy provided a dynamic food system, homes, clothing, goods, transportation and medicine; everything necessary for communities to thrive. 
Duluth is Indigenous territory that was ceded but holds strong spiritual and cultural significance to our people and this draws our people here. Many Native American individuals or families relocate to Duluth for education or employment opportunities and sometimes seeking sobriety support in a new environment. The federal policies of the relocation era also played a role that is overlooked in urban areas.


Goals: 
The following are goals we hope to achieve with the opening of the new market:
Providing opportunities for local and regional Indigenous Food producers that otherwise do not exist in our region
Community access to affordable healthy & Indigenous foods via the Market and Indigenous Cafe
Family friendly social space
Indigenous arts retail
Education around local and Indigenous food production
Economic development by job creation in Duluth's Hillside
Commercial-tobacco free
Support from local, regional, state, national and Tribal Nation partners
New collaborations, with innovative approaches launched locally
Focus on sustainability with thought leadership and ongoing education 
Cultural strategies in action, demonstrating the effectiveness of Indigenous methods to achieve equity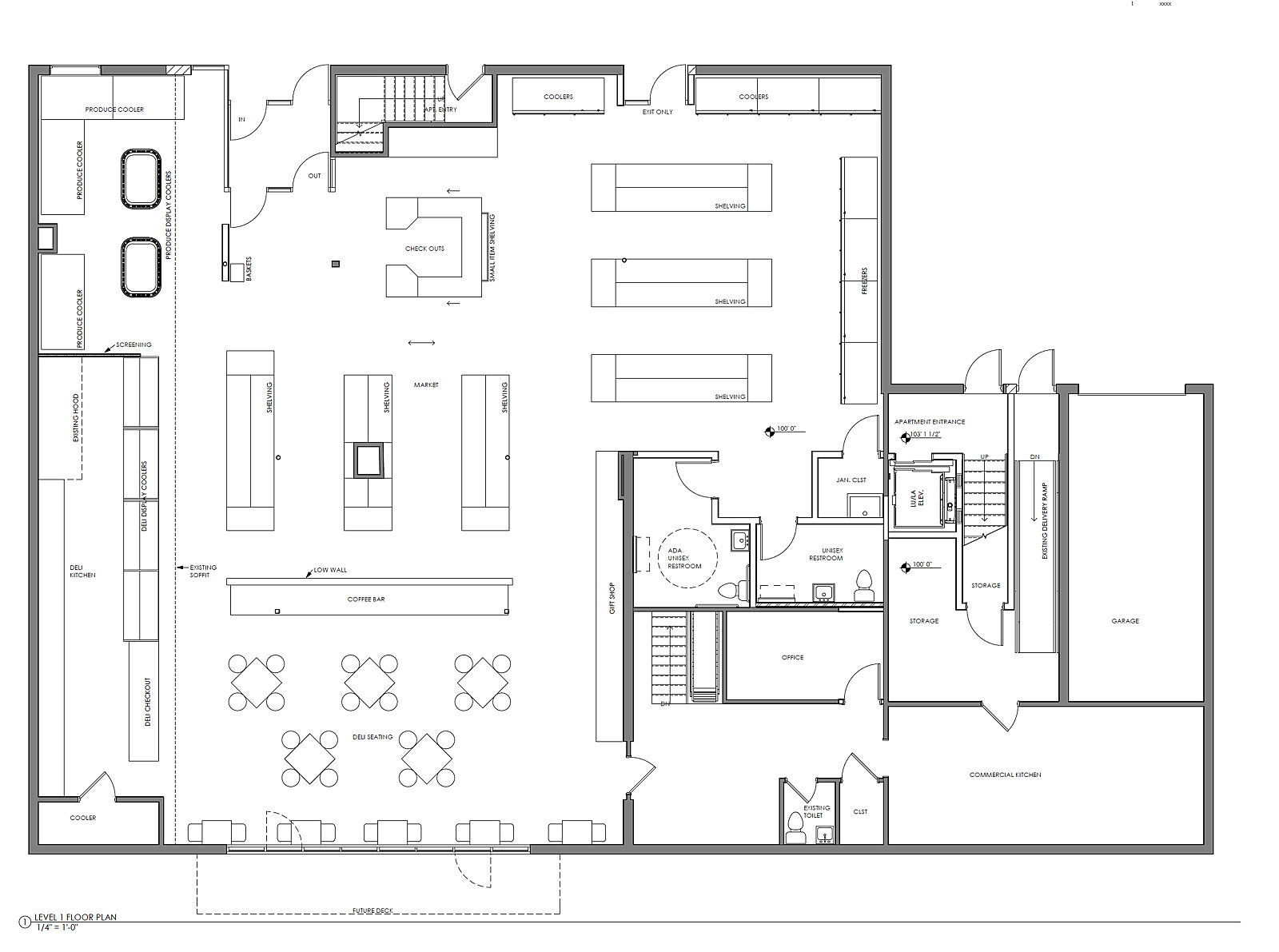 Our Mission:

The American Indian Community Housing Organization (AICHO) has a mission to honor the resiliency of Indigenous people by strengthening communities and centering Indigenous values in all aspects of our work.