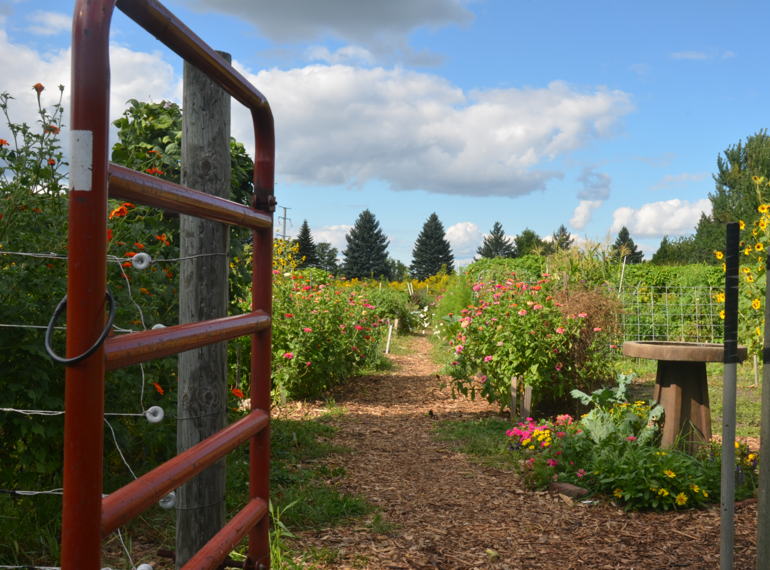 $2,000
raised by 25 people
$2,000 goal
Living Earth Center believes that each person makes a valuable contribution to the world and systemic change can be traced all the way down to the individual level.
Like so many families and organizations in this new Covid-world, Living Earth Center has adapted to the challenges and reexamined what is most important and how we can make a positive impact within our community. With economic and food insecurity surging and political and social divisiveness at an all-time high, Living Earth Center remains committed to bringing people together to share common ground.  During this last garden season, thanks to the generosity of our supporters, we were able to accomplish the following:
1614 lbs. of produce that LEC staff and volunteers grew, harvested, and donated to local community partners including Feeding Our Community Partners Back Pack Food Program, ECHO Food Shelf, Mankato MYPlace, and Partners for Affordable Housing.
12 Garden Scholarships were awarded
110 Community Gardeners and their families had a place to grow healthy food and quality relationships
20 Programs and Workshops were put on surrounding topics ranging from Gardening and Soil, to Land Ethics and Traditional Indigenous Beadwork.
Donate today to help us continue to support our community.
There are many reasons to donate to Living Earth Center, in giving, you are actively contributing to the growth and nourishment of the organization in addition to the community that it serves. No matter how great or small your contribution, it has the ability to make a big impact.
Your funds go directly towards:
Ensuring that the Living Earth Community Garden stays a healthy vibrant place to grow, learn and connect.
Providing dynamic programming and workshops that help minds to expand and person growth to take place.
To intentional outreach and support to all members of our local area rich in their diversity and equal in their value to our community.
Developing spiritual enrichment opportunities that help people find deeper connection with themselves, each other and the Earth.
   
Instagram