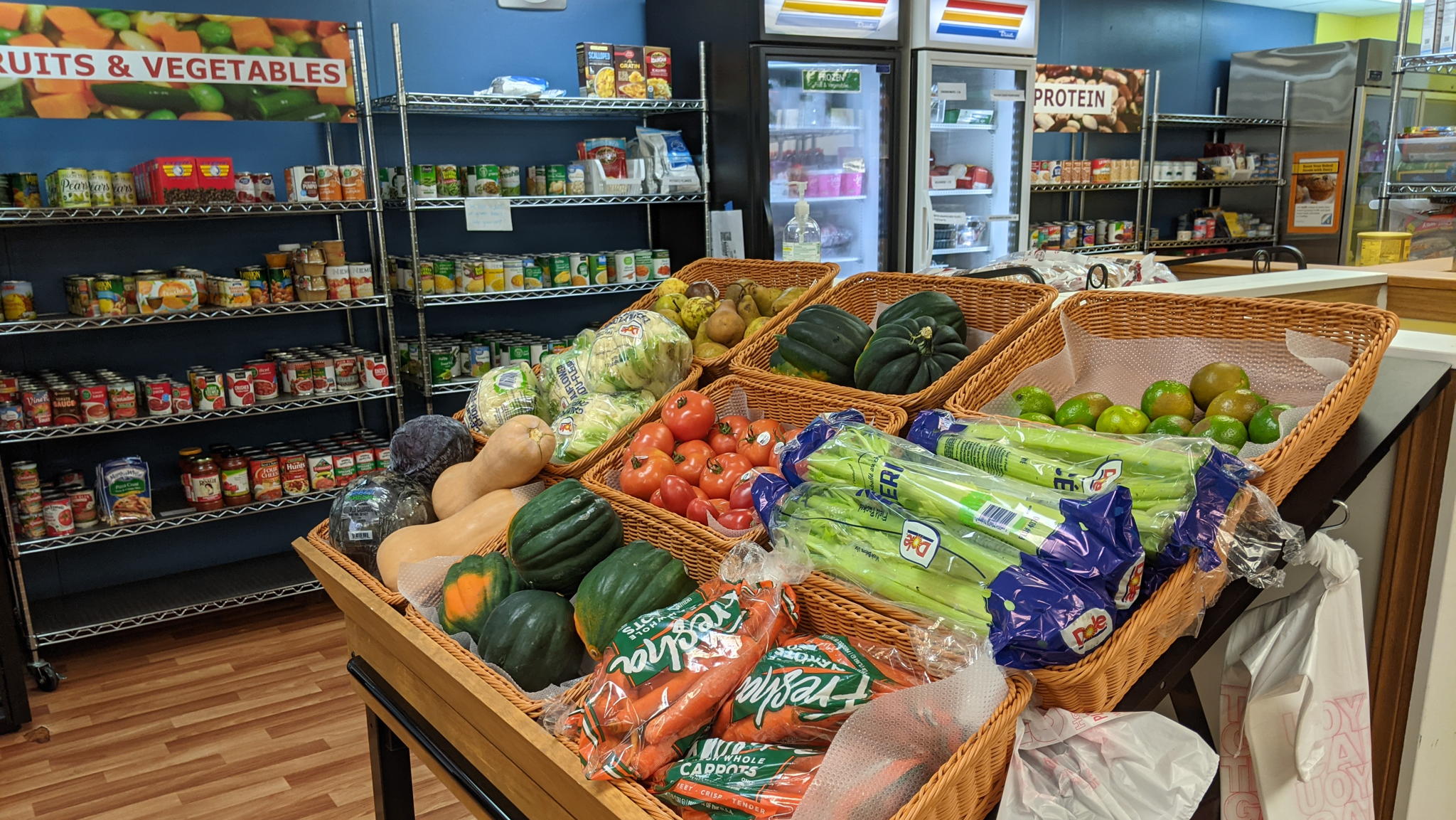 $5,385
raised by 47 people
$10,000 goal
July Summer Challenge - Open Your Heart Grant
Update posted 2 months ago
It's July, and we are asking our community to support the La Crescent Food Shelf to help us keep our shelves stocked to meet the needs of our community.
We have had more than twice as many visits than last summer, averaging 250 household visits each month, distributing over 11,000 lbs of food each month. To help us ensure our community members have the food resources they need, we are participating in the Open Your Heart (OYH) Summer Challenge. 
During the month of July, the funds we raise will be proportionately matched up to $4,000 based on how much each participating food shelf raises. Will you help us rise to the challenge? Every $1 you give stays here in our region and helps us buy the items we need most, so that we can provide a well rounded selection of foods that our visitors choose.  Your financial donation will go further due to our buying power. We can purchase food from our food bank for pennies on the pound.
Please consider making a financial contribution to the La Crescent Food Shelf now, during the month of July, and help those who rely on us to meet their daily food needs. Your contribution of any amount will have a significant impact on our efforts to fight hunger in our community by leveraging proportionally matched dollars from OYH. 
History of the La Crescent Food Shelf:
The La Crescent Food Shelf has been supporting residents of Houston County since the early 1970s.  This program began in a private home and was operated by a local couple, Rex and Betty Slayton.  The Food Shelf moved to a shed owned by the city water department, and then the program landed at Prince of Peace Lutheran Church in the 1980s.  Volunteers began to shape the program through labeling shelves, developing guidelines for food distribution, and by sorting the hundreds of pounds of food that was being donated from community sources year round.  Through the support of the volunteers, local businesses and organizations, and from Prince of Peace staff members and parishioners, the La Crescent Food Shelf grew from serving an average of 30 families per month in 2001 to serving about 75 families per month in 2017. (In 2020 and into 2021, we fluctuated between 65 to 112 families each month, and now in November 2022, we have over 200 household visits each month. )
This significant growth provided an opportunity for the Food Shelf to continue evolving to keep up with the needs of our community.  After discussions about the future of the Food Shelf began taking place, it was acknowledged that there was a lack of formal structure (such as a non-profit organization status) for this important program.  Without its own non-profit status, we had not been able to access grants or other resources that many other food shelf type programs are able to utilize. 
As of January 1, 2018, the La Crescent Food Shelf became a partner program of La Crescent Area Healthy Community Partnership (HCP), under that organization's 501(c)3 non-profit status.  Along with the 501(c) 3 status, HCP also provides liability insurance, financial oversight, and a structure that supports ongoing operations.  Prince of Peace Lutheran Church has very generously sheltered and provided financial oversight for this community program for over thirty years with help from a strong team of over 65 volunteers.  In addition to securing 501(c) 3 organizational status, the newly formed La Crescent Food Shelf Advisory Board had identified the need to seek a new physical home for the growing program, in order to continue fighting hunger in our area.  When the City of La Crescent purchased 2 properties in order to eventually build a new city center, HCP was given approval to move into one house and operate the Food Shelf and Neighbors in Action programs from this location.  Being in a downtown location offered more visibility and access to help more people living with food insecurity, as well as attracting more volunteers.
Our community continues to support our food shelf over the years as the needs in our community increase. Private donations, and donations made at area churches help support us.  Local organizations such as Boy and Girl Scout groups, the American Legion, La Crescent Rotary, Lions Club, area churches, the Letter Carriers Drive, Halloween Trick or Treat for Food, the Canadian-Pacific Holiday Train and the Rotary Lights collection are also significant contributors to keeping the shelves full.  In 2018, the La Crescent Food Shelf was the recipient of the La Crescent Community Foundation's Community Impact Grant, and was able to purchase a reach-in cooler to store dairy, eggs and produce. We also purchased materials to transform our operations from a model of giving out pre-bagged groceries, to a shopper choice food shelf, where shoppers can choose their food items to better serve their needs and have less waste.
In January 2020, after the La Crescent-Hokah School District had purchased the building at 436 S. 6th as part of the reconstruction of the Elementary School and grounds, we were blessed to be able to move into this beautiful larger space. We received a SHIP grant from the state to help transform into a SuperShelf, where we give shoppers their choice of foods, providing healthy and fresh foods in a warm, welcoming environment. With the help of another SHIP grant, we added 2 new coolers and 2 new freezers to allow us to be able to provide much more variety and volume of fresh and frozen items.
 This is truly a community-supported food shelf!