Frank Theatre Has Returned!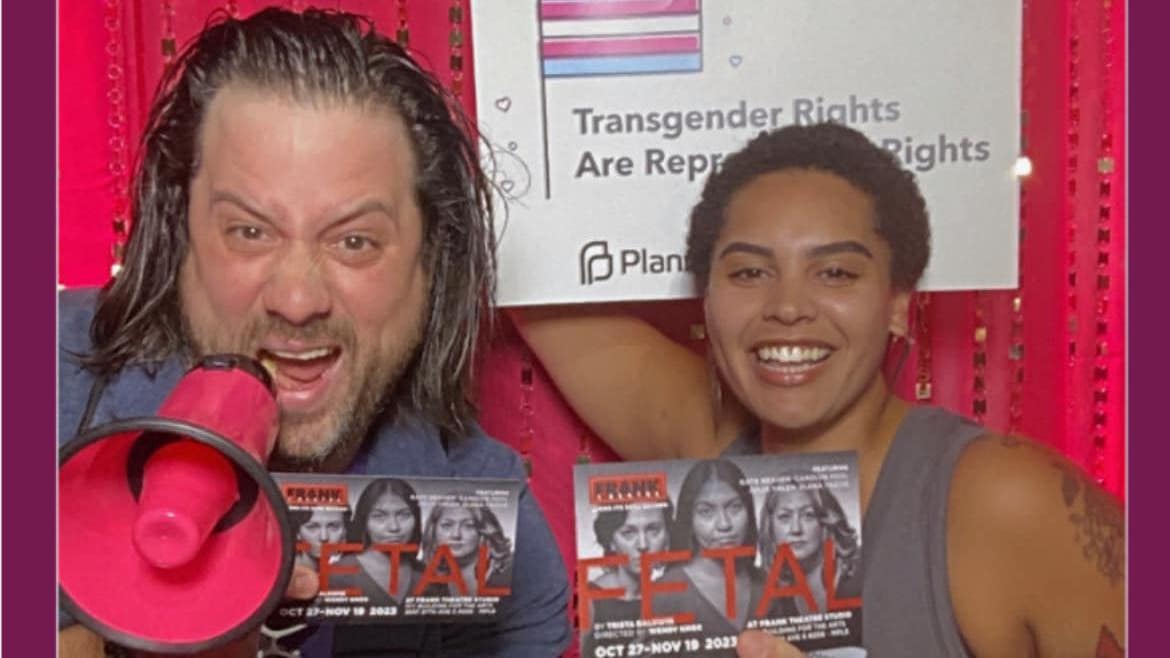 $200
raised by 4 people
$350 goal
Hey yall! I'm Ashton, Frank Theatre's newest board member. Just a few months shy of one year with the Frankers and it's been so wonderful to watch as Frank has made its long-awaited FETAL by Trista BaldwinOctober 27 – November 19.Set in a Texas clinic on the day of the announcement of the Dobbs decision which overturned Roe v Wade, FETAL encompasses a kaleidoscope of reproductive journeys in an unfiltered exploration of women's physical realities. Written at the end of federal abortion rights, Baldwin says, "FETAL is a love song to the body and a howl for freedom." return, with FETAL. 
As many of you know, I'm not one to shy away from uncomfortable conversations...
"Frank Theatre consistently does work that means something, while still being entertaining and engaging. I'm so glad they're back to bring their unique voice and style to the table, and they couldn't have picked a better play for their return than this extremely relevant, timely, and important play. Welcome back, Frank!" – Cherry and Spoon
I deeply appreciate the intentional choice Frank Theatre continues to make when choosing work that provides an outlet for those who have a necessary story to be heard. I know being in their connection is a valuable tool for the passions I have as a professional and as an individual. 
We keep it fresh and real with you and I am proud to represent Frank Theatre. 
Please consider donating today!
This fundraiser supports
Frank Theatre
Organized By Ashton Valentines