Indigenous Women Ministry - Ghana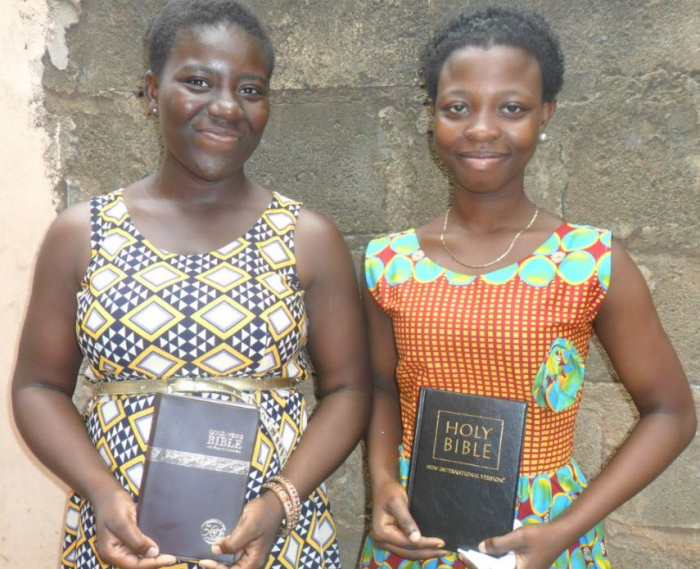 Helping women rise up, through literacy learning and training, to become leaders!
Ms. Esther Manyeyo A. Tawiah, Professor of Bible, Theology & Women's Development, is the director of Indigenous Women Ministry of Ghana.
This ministry exists to help women know and understand the word of God. We hold bible study groups and provide services in several regions of Ghana though a network of team members and pastors.
Literacy
Many women in the rural areas do not have access to education or training. Through Bible study groups we provide literacy education. This ministry believes that having the word of God in your hands and reading it is very powerful. We give out bibles in local languages (Asante Twi, Akuapim Twi, Fanti, Ga, Dangnme, Ewe, Grune, Tamplema and Dagari). Each woman should own a Bible to read the word of God for herself. In this area women can be misled by others, and some lose all their working capital and other valuables because they are told in a misguiding way to give unto God for their problems to be solved.
Skill Training
We recognize that in rural areas of Ghana women do not have access to vocational training. We teach skills to help women work with their hands which helps to provide income to care for their families. Skills range from soap making, tailoring, cloth dyeing to bead making and other skills.
Leadership
We strive to train women to become leaders in their villages, who then reach out to more women in need. The women are transformed from feeling hopeless and unable to support themselves to being able to encourage other women around them.
Testimony
Testimonies from women who attend the studies is a proof that the word of God is powerful. This is one of the testimonies…
I am Rebecca and I am 34 years old. I have been praying for a job for years. I got pregnant three years ago and was so ashamed to even go to church and even attend bible studies. I was so confused and did not know what to do. Mama Esther (Indigenous Women Ministry director) called me to find out why she has not seen me at the past two meetings. She visited me encouraged and prayed for me. She told me the baby I am carrying is a gift from God, and to close my ears to all people will say about me and just listen to God through His word. I started going to church and bible studies all the other women encouraged me and supported me till I delivered my baby. I gave birth to a baby girl. I thank God for the women's ministry. They showered me with clothes and most of the things I will need. I stand hear as a testimony to all the women, God is good and I know he will do the rest. By the grace of God I learned tailoring skills from the ministry so I can take care of myself, Abigail and help to support God's work. Thank you all my mothers and sisters.

Rebecca has expressed her thankfulness to God, the ministry donors and all the women who did not abandon her but gave her hope. She plans to use her experience to assist and support others who find themselves in the similar situation.

Ministry Goals
1. To create an Indigenous Women's Training Center. This center would be a place for Bible Studies, Skill Training classes and to offer shelter to women who are in need.

2. To continue to give out bibles in local languages and change lives spiritually, emotionally and physically. We get requests for bibles from many regions of the country.
Your donation will provide:
- Bibles for women without access to the true word of God.
- Skills training classes for women.
- A building to hold bible studies, training classes, and a shelter for women.
Please consider supporting women in rural Ghana to rise up and become Godly leaders in their villages!