AEOA's Hibbing Homeless Shelter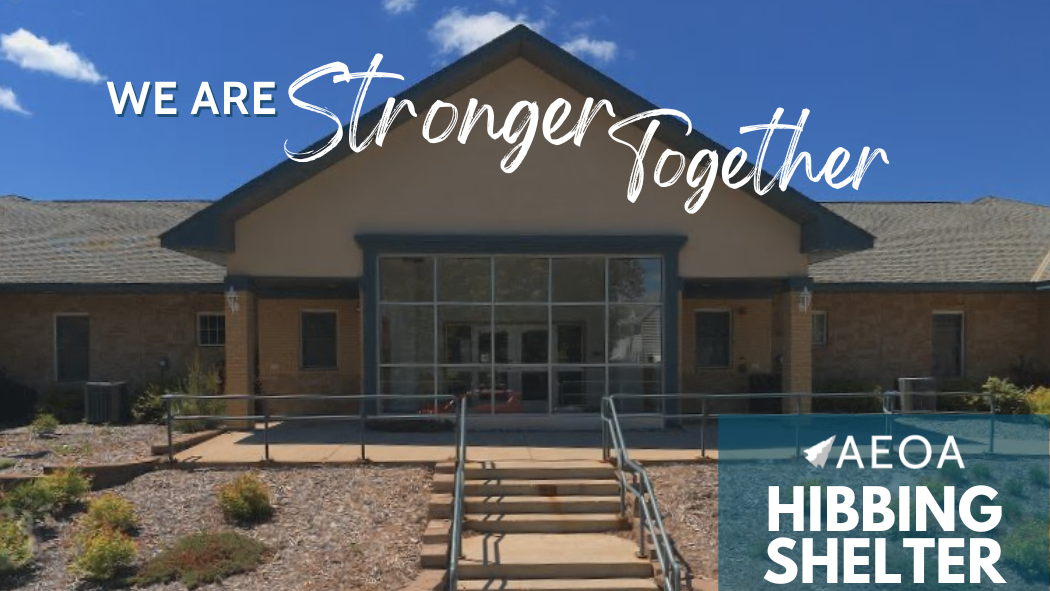 Improvement and relocation of AEOA's homeless shelter in Hibbing to better serve more people.
$500
raised by 2 people
$10,000 goal
AEOA is proud to announce plans to improve and relocate emergency shelter services in Hibbing to better serve more people. The new location will be centrally located at 2313 3rd Avenue East. This new location benefits the community by providing up to 56 rooms to those that are unhomed and would likely be sleeping in a car or on the streets. The facility will be opened in phases which will allow AEOA to provide shelter to residents as soon as possible during renovations.
On any given night in the United States, 580,000 Americans are experiencing Homelessness, and 7,917 of those individuals are Minnesotans. In St. Louis County, there has been a 37% increase in the unsheltered population since 2007. For many people and families, domestic violence is the primary cause of their homelessness, and children make up 20% of those individuals that are homeless. In Minnesota, the average winter temperature is 15 F, with low temperatures reaching all the way down to -60 F. For someone homeless, these temperatures threaten frostbite, hypothermia, or even death.
Over the last 3 years, AEOA has provided emergency shelter to over 503 individuals. To provide these much-needed supportive services, AEOA owns and operates Bill's House and The Youth Foyer. In 2019, AEOA started renting rooms as a warming shelter from the Rodeway in Hibbing. This has grown over time, and now 18 rooms are continuously rented. Since the additional rooms have been added, AEOA has increased its capacity from serving 99 individuals in 2019 to serving 235 individuals last year. However, AEOA has still turned away 3,364 individuals since 2019.
When residents stay at AEOA's shelters, they are provided many services and resources to support them in the best way possible and provide them with opportunities to become self-sufficient. In the last 3 years, 63% of residents have become successfully housed.
AEOA believes that this will be an investment in the community, as this new building will be able to provide supportive services to community members, including families that are escaping domestic violence and veterans.
---------------------------------------------------------------------------------
Gifts to AEOA are tax deductible FIN# 41-6052144
When considering gift planning strategies and year-end gift opportunities, you should always consult with your own legal, tax, or financial advisors.