Dancing in the Moonlight - Benefit Performance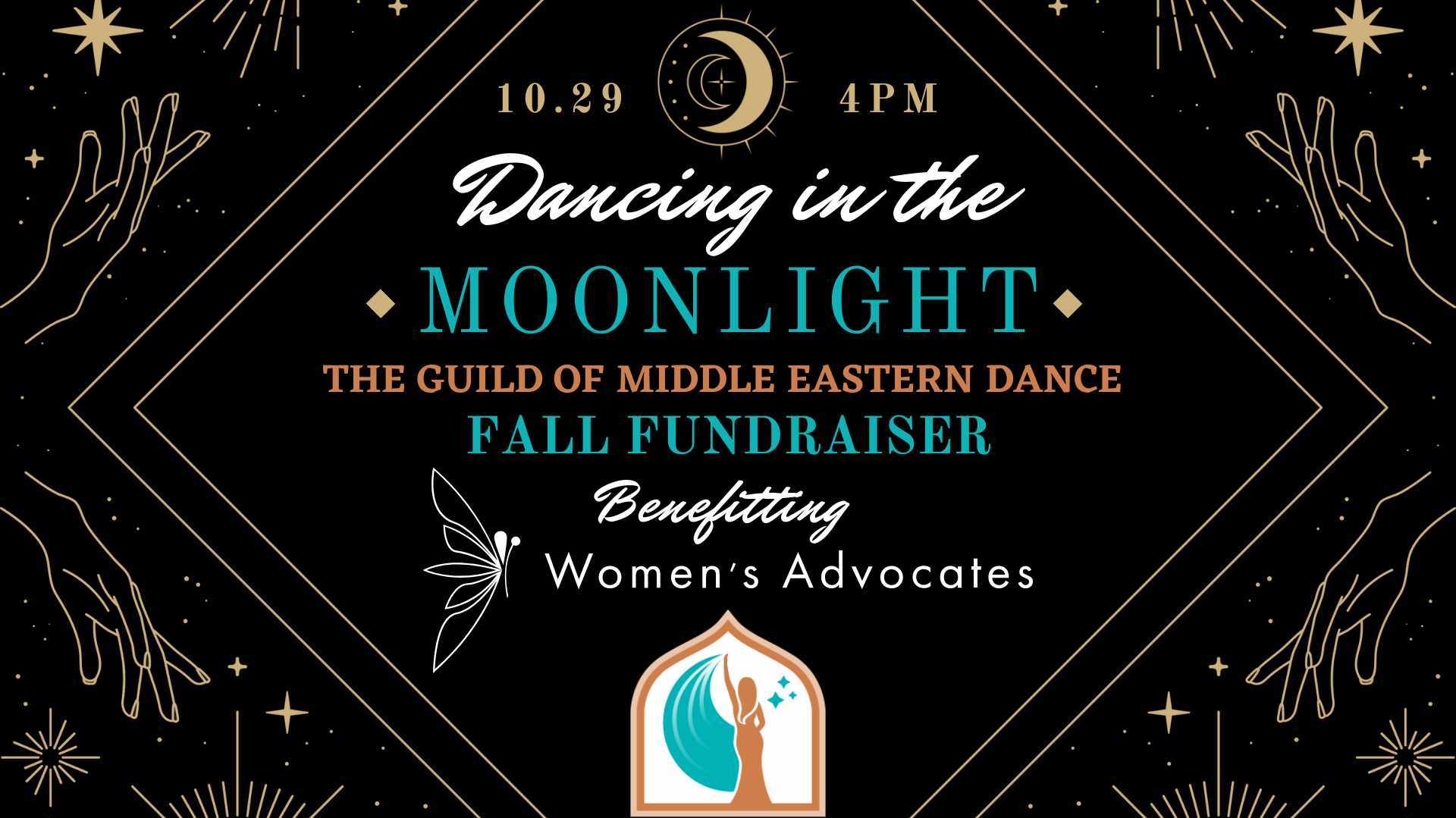 Our 17th annual fundraiser performance is Sunday, Oct. 29 at 4pm at Elision Theater, Crystal MN.
$125
raised by 2 people
$1,000 goal
Each year we create a fabulous performance by Guild of Middle Eastern Dance members to promote awareness and donate funds in support of Women's Advocates. We are proud to continue that legacy this year. Women's Advocates provides important shelter and healing services to support families and end domestic abuse.
It's going to be a fabulous show!! 
This show is one of a kind and you can only see it live. Our Guild members are preparing solo and group acts to enchant you!! You'll see nearly 45 dancers perform various styles of Middle Eastern and related dance.
Get your tickets for the Sunday, October 29, 4 pm Performance at Elision Theater in Crystal at the Guild website Shop page. 
This fundraiser supports
Women's Advocates
Organized By Guild of Middle Eastern Dance