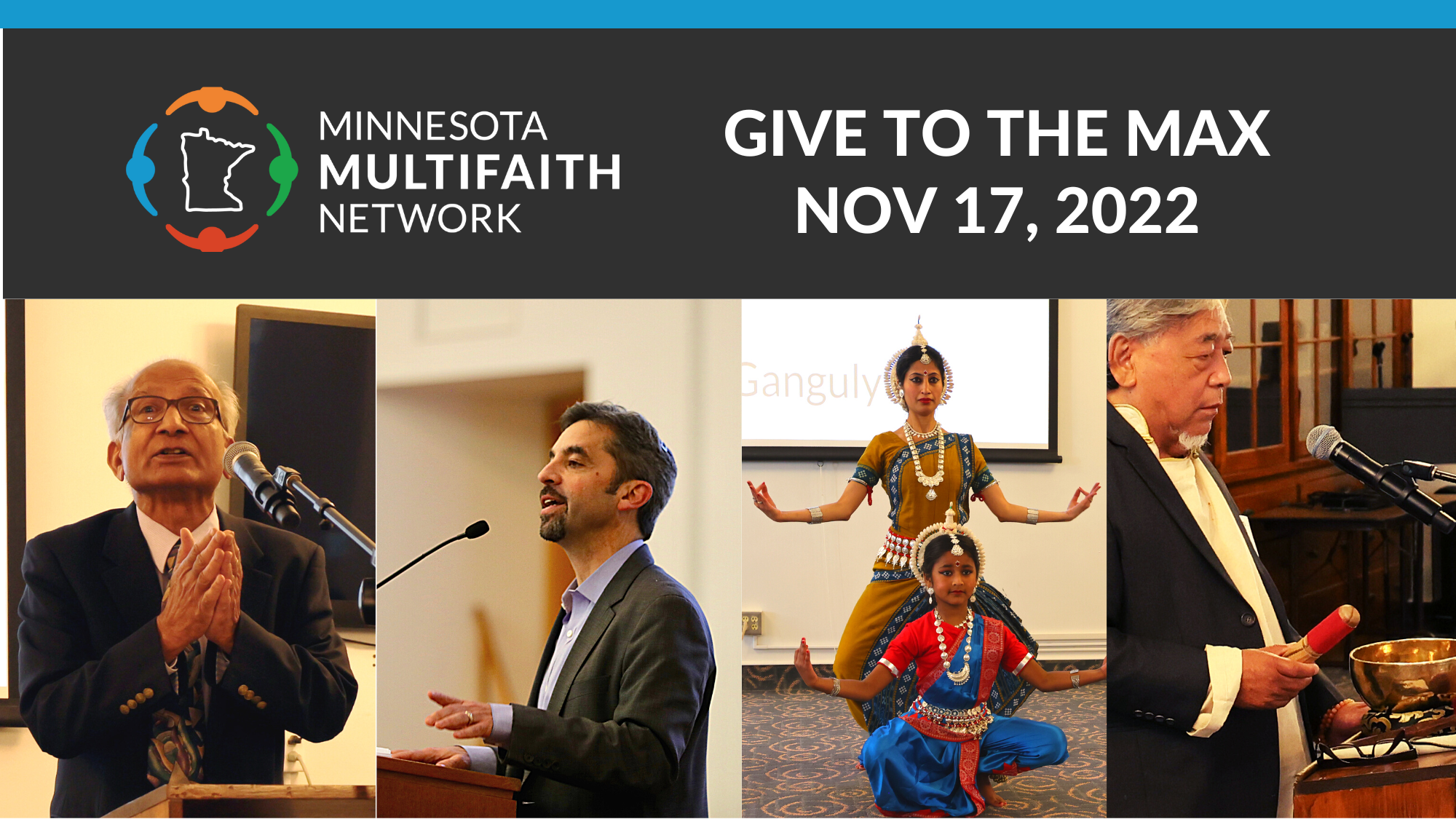 Minnesota Multifaith celebrates GIVE TO THE MAX DAY 2022!
$175
raised by 2 people
$5,000 goal
Build Minnesota's Multifaith Network
Minnesota's celebration of generosity, Give to the Max Day, is here! People across our state will come together and support nonprofit organizations near and dear to their hearts. "Give to the Max is truly a grassroots giving event," said Jake Blumberg, executive director of GiveMN. "It shows the power of what can happen when we give together, raising tens of millions of dollars just $10, $20, $100 and more at a time." Your participation is critical. The Minnesota Multifaith Network (MnMN) relies on donations to provide 60% of its annual budget in order to:
1. Expand our Network across greater Minnesota
2. Counter extremism, racism and xenophobia
3. Build multicultural & multifaith communities and relationships across the state
Will you join our grassroots effort and make a gift today?
---
JOIN OUR WEBINAR
Learn more about MnMN on Nov. 17th
Please mark your calendars for a special Zoom call with MnMN's Board Member and Chair of the Network Council, Rabbi Adam Stock Spilker and Network Executive Jen Kilps on Give to the Max Day! Join us on Thursday, Nov 17 at 2pm to discuss with Rabbi Spilker and Dr. Kilps MnMN's history, current endeavors and visions for MnMN's future.