Foundation for African Social Entrepreneurship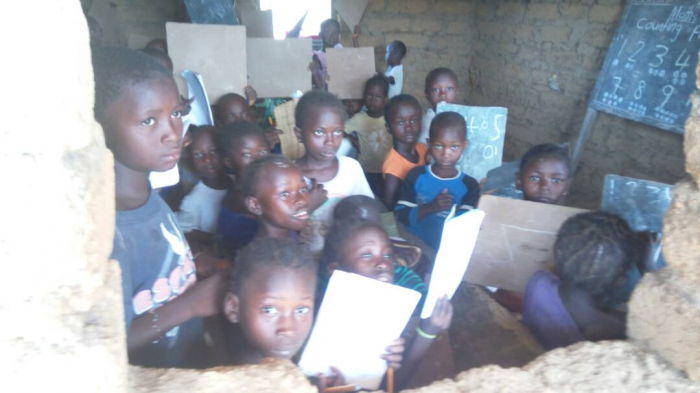 Help the Children of Sierra Leone!
Twelve years of civil war, the Ebola Crisis, and then the Freetown mudslide have just about decimated the education system in Sierra Leone, West Af
ric
a.
Parents, who rely solely on the harvest from their gardens to feed themselves and their families, have to sell some of their produce in order to pay fees and provide school supplies for their children. This means that the family often goes hungry and the children have only one meal a day - no breakfast, and no mid-day meal - just something to satiate their hunger before bed.
At present the parents provide the children with one exercise book, a pencil and an eraser, to see them through the school year. When the exercise book is full the children erase their work and begin again.
We are taking up the challenge to collect enough funds to purchase school supplies for both staff and children at several schools to see them through the coming school year.
These schools have absolutely nothing - just a blackboard at the front of a mud brick classroom, and a stick of chalk.
We are aiming to send pens, pencils, maths equipment and textbooks, literacy materials, scissors and art supplies, play equipment, and so many other things that make education exciting both for the children and the teachers.
Please do help us get our project underway!
We are hoping to ship this over to Africa by the beginning of the new year, and anything you can donate will be so very much appreciated!