A Better 2023 for Italian Arts and Culture!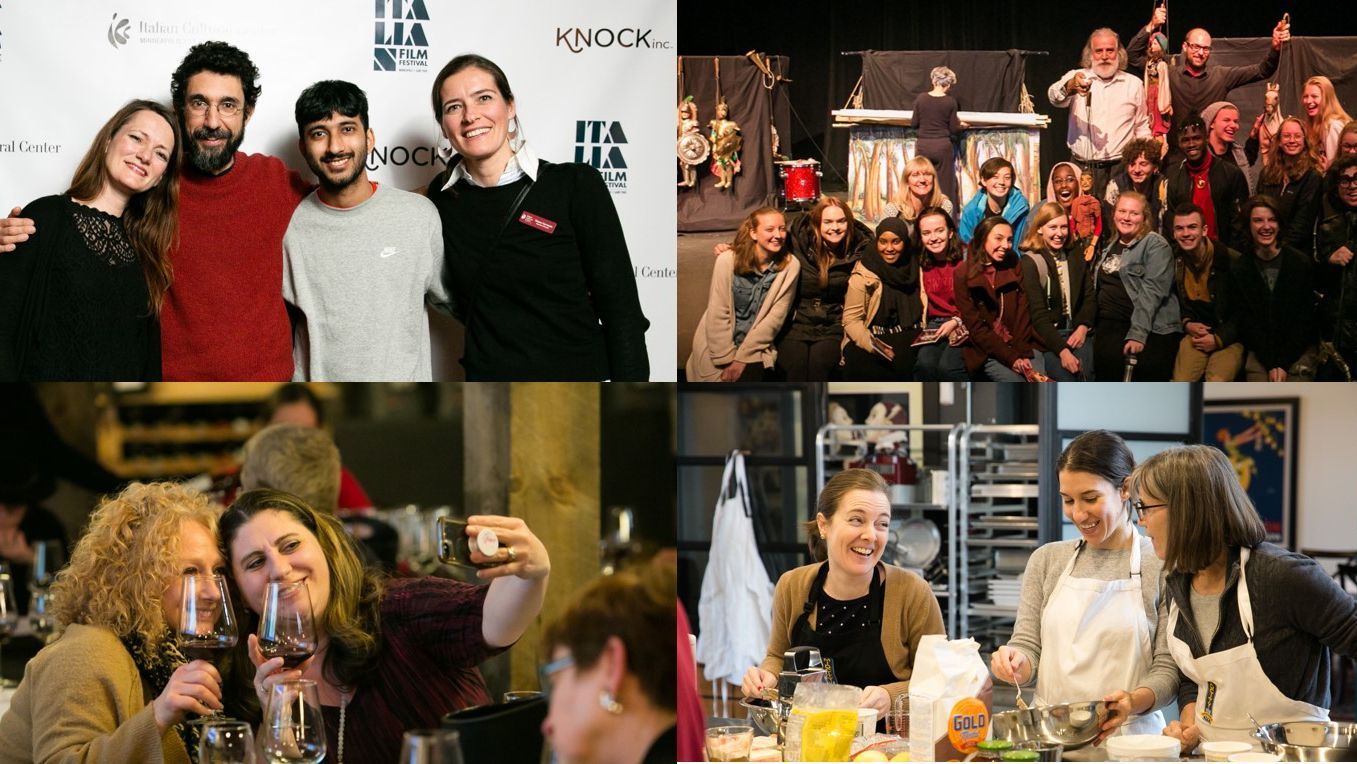 Your support means a lot. Let's ensure Italian culture and heritage continue to thrive.
$1,625
raised by 11 people
$5,000 goal
See donation suggestions below to receive wonderful gifts!


Since its inception in 2006, the Italian Cultural Center of Minneapolis / St. Paul (ICC) has been recognized as the beacon of classic and contemporary Italian culture in the Twin Cities and Minnesota.
The ICC is a self-funded, independent, non-profit organization. The support we receive from the community makes it all happen!
Your donation will allow us to continue to offer exceptional events like the recent performance of Italian contemporary dance company Artemis Danza, our current series on Italian Americans: 200 Years in the Making, the curator-led tour and cocktail party of the Botticelli exhibit at MIA in December, our 14th annual Italian Film Festival and many ongoing events such as the Make & Take cooking classes, Le Vie del Vino wine tastings, Aperitivo & Cards traditional card games, and a soon to be announced new series on Italian music!
With over 50 Italian language classes and workshops offered each year for all levels of proficiency and a partnership with the prestigious Società Dante Alighieri, the ICC has become the official center for Italian Language Certification in Minnesota as well as Presidio Letterario promoting Italian classic and contemporary literature with over 1,500 books in our library.
The future looks bright at the Italian Cultural Center, but as an independent organization, not funded by the Italian government, we rely on your support. Your tax-deductible gift will ensure that Italian language and culture continue to thrive. Donate today!
Grazie mille!
DONATION SUGGESTIONS:


$50: Receive a customized ICC Corkscrew to open your favorite vino!*

$100: Receive two tickets for the 14th Italian Film Festival (March 2-5, 2023; excl. Opening Night).


$150: Receive one year membership to the ICC for you and your family.


$250: The first 3 to donate will receive two tickets for the Private Curator-led Tour & Cocktail Party of the Botticelli exhibit at Mia on December 8th, 5:00-7:45 PM. All other donors will receive 2 excellent bottles of Italian wine to enjoy, delivered to your door.


$500: Receive a select gift basket of Italian traditional food delivered to your door.


$ 1000 and above: Receive all of the above!
* Available for pick-up at ICC after December 1st.