MN FoodShare March Campaign
A nonprofit fundraiser supporting
Chum
The 41st Annual Minnesota FoodShare March Campaign runs through April 10. Help fill the Food Shelf!
We envision a Minnesota where all residents have access to healthy food and no one suffers from hunger. The annual Minnesota FoodShare March Campaign, now in its 41st year, addresses those issues directly, and we'd love to have you join the fight against hunger.
The philosophy at the CHUM Food Shelf is to provide as much fresh, healthy, and nutritious food as possible to our clients, while also supporting local businesses. In 2021 we entered a new partnership with our local Community Supported Agriculture Guild and provided almost 6,000 pounds of farm-fresh produce during the summer.
This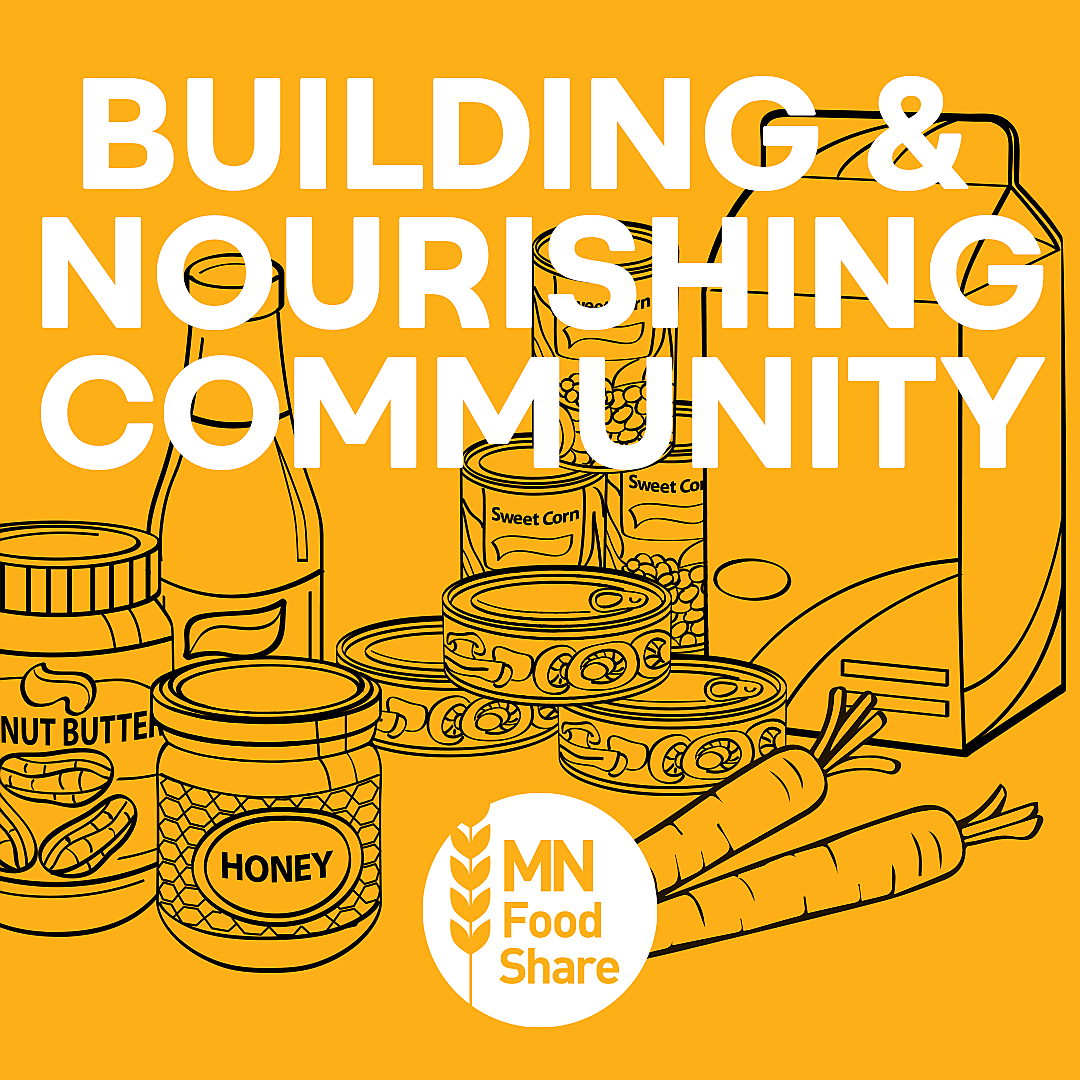 year we plan to expand this program by purchasing 70 CSA shares every week. With your support during MN FoodShare month, we will leverage your donated dollars and turn them into 20,000 pounds of fresh produce grown by local farmers.
This will mean fresh, healthy, nutritious food for our neighbors in need and support for up to 15 farming operations - and a more sustainable system for local food production and consumption.
Our goal for March 2022 is to raise $200,000 and 50,000 pounds of food to stock our shelves, and we can achieve that success in this
campaign with your help.
So what do we need? More money, or more food? We need both, but the CHUM Food Shelf can do much more with money. As a member of Second Harvest Food Bank, our money goes much farther than at the local grocery store. For every dollar donated, we can buy $7 worth of food!
Please donate today, and Thank You!
This fundraiser supports
Chum