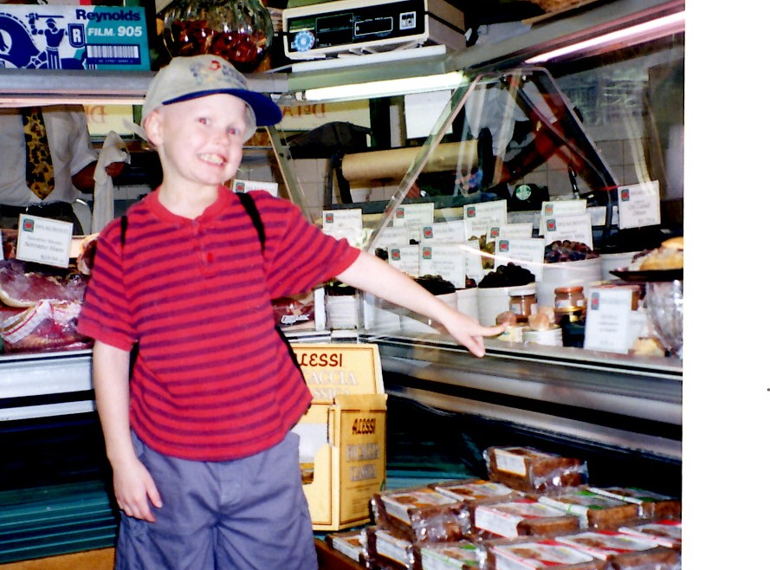 $14,784
raised by 76 people
$10,000 goal
     Born on December 14, 1990, Christian Olaf Osen was a happy, healthy child until he was suddenly diagnosed with Acute Lymphoblastic Leukemia at the age of five.  Nearly four years of Cancer treatment followed, with surgeries, spinal taps, chemotherapy, radiation, frequent blood transfusions, and countless trips to Children's Hospital outpatient clinic and emergency room.  He endured it all bravely and patiently, despite relapses, agonizing pain, and inability to participate in life as it should be for a child of his age.  Luckily, Christian's oncologist, Joanne Hilden, and her medical team, plus all of the gentle, nurturing staff at Children's, were top notch professionals.  He was in the best hands, yet we never left his side.
     In mid- September of 1999, after a seemingly successful bone marrow transplant at the University of Minnesota, with little brother, Anders, as the donor, his Leukemia returned with a vengeance.  Only five days after discovering new Leukemia cells in his spinal fluid, the disease overtook his young, 8 &3/4 year-old body, and early on a Sunday morning, September 19, 1999, he went home to heaven.  As suddenly as it had afflicted him, it robbed him of his life, and we, his family, of his presence, his smile, his laughter, his wit, his long, warm, sincere hugs.  Brother Anders was robbed of his best friend, his only sibling, the shelter and guidance of his big brother to follow through childhood, and his favorite companion. And we, his parents, cannot even begin to describe the loss of our precious, beautiful, firstborn son.
     With hearts full of gratitude toward the MN Children's Hospital staff, and with a special place in our hearts for the fabulous Child Life Team (Margaret was Christian's favorite!), we feel honored to contribute in some small way to making other families medically necessary experiences a little more bearable.  We make good use of Christian and Anders' Little Tykes toy box each year, asking friends, family, neighbors, and Immanuel Lutheran Church members to help us fill it up with holiday gifts and toys.   Children's Hospital is always  thankful for our annual donation,  usually on Christian's birthday, and ready the items to distribute as gifts from Santa, or saved for post-procedure perks by Child Life Staff.   Additional funds allow for child-specific purchases by the team, since they know the children so well.  Your donation truly helps sustain a hurt or sick child through another procedure, a holiday spent hospitalized, or just another day of ongoing treatment.  You let a child know they are cared about and loved, lift their spirits and brighten their day. 
     We are blessed to be part of such a caring community and we can't thank each of you enough for your donation!