Anew Playground Restoration 2022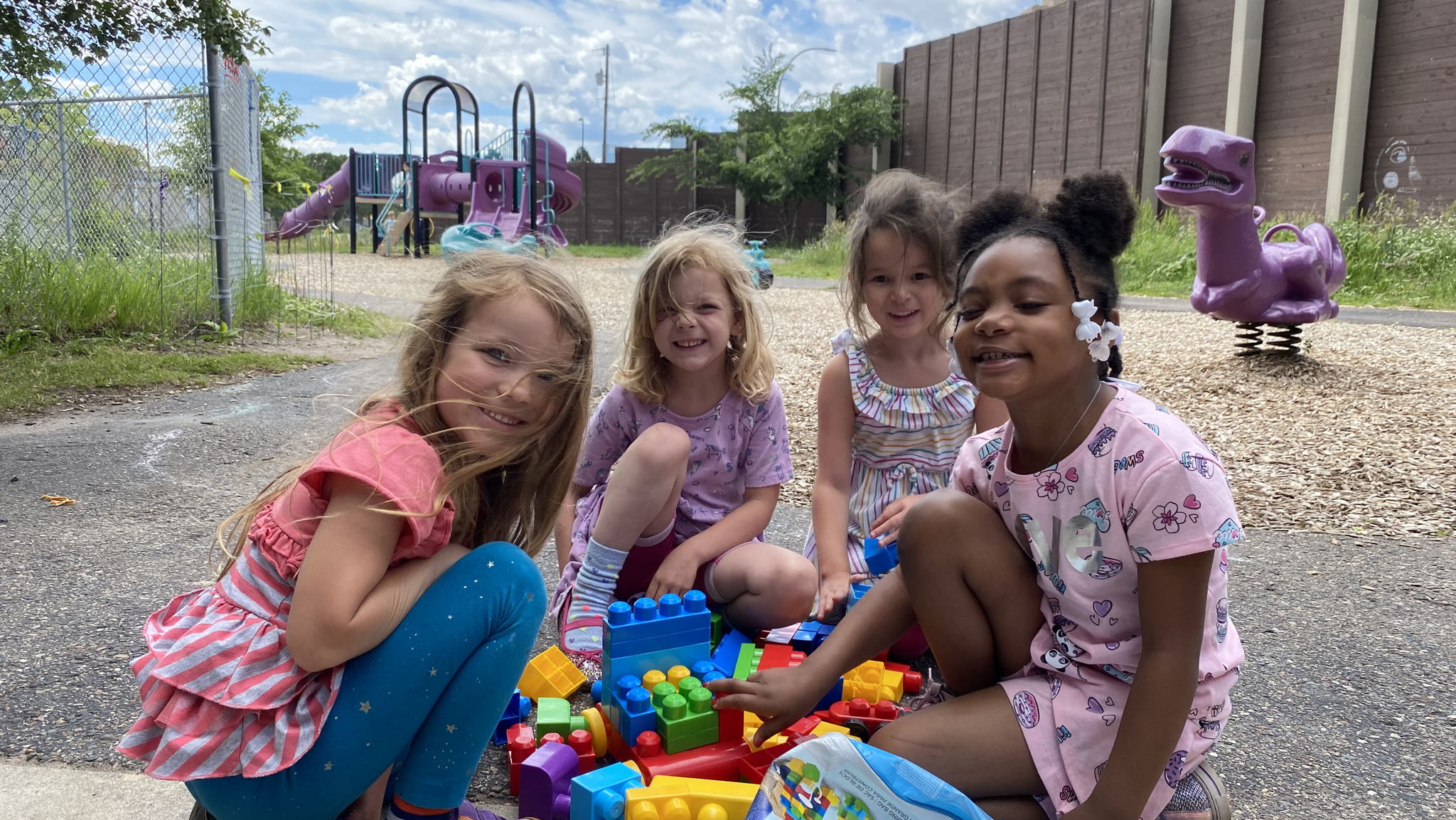 $150
raised by 3 people
$15,000 goal
About Anew Dimension
Anew Dimension is an early childhood education program that invites children to imagine with adults the endless possibilities of sharing and developing gifts and talents in a creative arts community.
Anew Dimension Child Enrichment Center has been helping children reach their full potential since 1969. We are a nonprofit, NAEYC accredited child enrichment program, serving economically and culturally diverse children and families in Minnesota. We provide unique and inclusive care in a nurturing atmosphere where all cultural perspectives are valued. Many of the children at Anew Dimension come from East African immigrant communities. Multiple different languages are spoken and celebrated. The diversity of the families we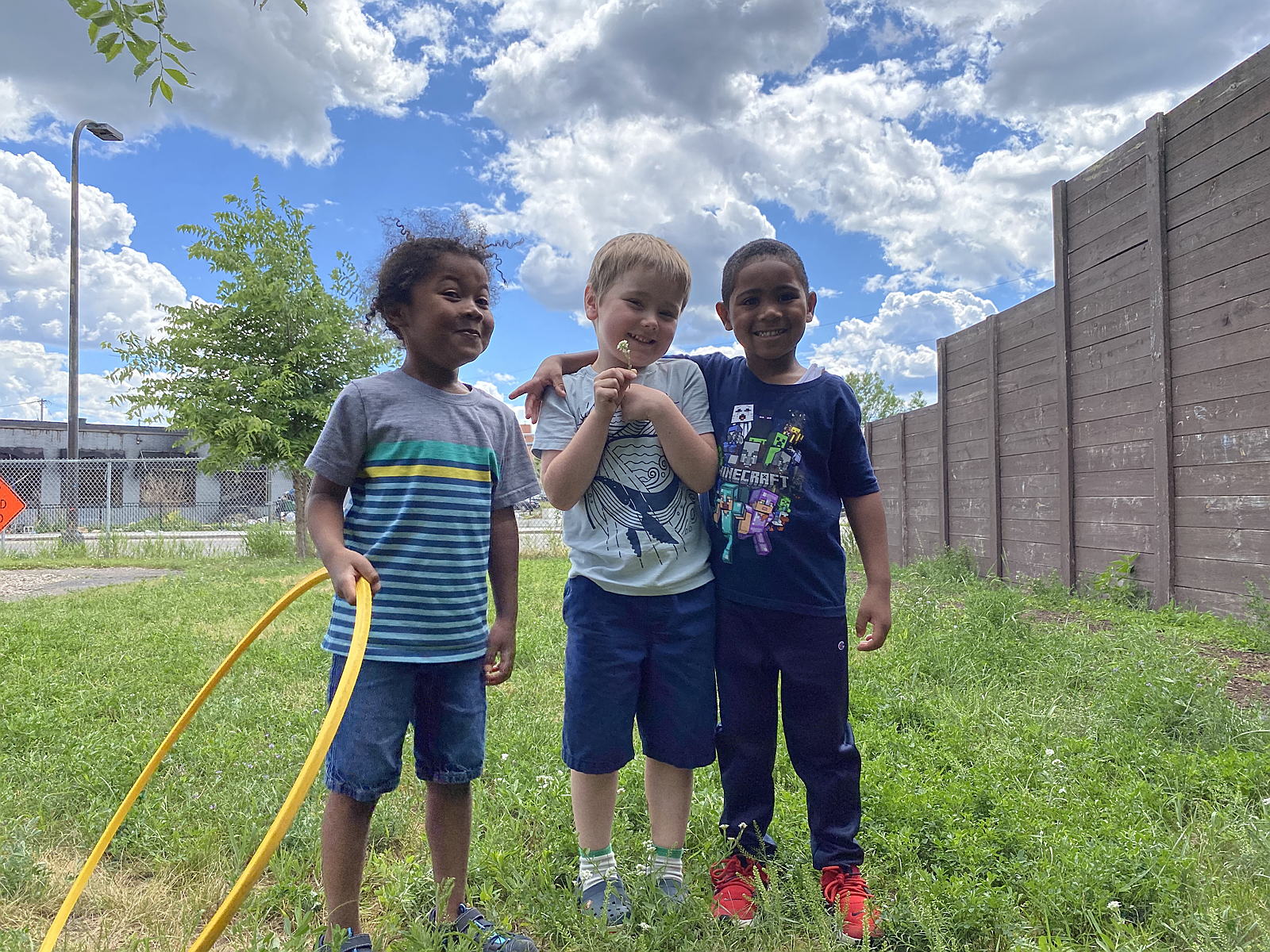 serve is reflected in our staff and board of directors. Our highly valued staff come from a variety of backgrounds and typically stay with the program for many years. The longevity of our staff retention is something we are proud of and a significant strength of our program.
Our curriculum is individualized, focusing on the development of each child with an emphasis on social and emotional development, school readiness and the arts.
For over 50 years our organization has grown and developed with the changing needs of our community. We are committed to offering the highest quality care and education for children and strengthening families throughout the Twin Cities.
---
Above is a photo of our playground and an example of a shade structure with sails.
---
Our Playground
Our playground has been well loved and used by children for nearly 3 decades. In 2020, with support from generous donors, we were able to replace failing slides and platforms that were in disrepair. This provided a huge improvement in the the quality of play equipment offered to children at Anew.
We want to continue our playground restoration, keeping cost and environmental impact to a minimum. Our plan is to keep in place what is functional and usable, replacing and adding what is necessary. The space is still in significant need of repairs and updates. This includes:
• Shade structure for sun protection.
• Repair and replacement of damaged playground fencing.
• Expansion/building of raised garden beds and naturalized garden areas.
• Development of a natural, discovery-oriented playground space that incorporates a vast array of textures, sensory activities, a mud kitchen and water play.
Why is this playground restoration important?
We want to create an outdoor space that is comfortable and engaging, a place for our children to safely explore and play. There are so many physical, social, and cognitive benefits of outdoor play.
• Stimulating and safe playground spaces allow for movement and active play, encouraging fitness and reducing rates of childhood obesity.
• Safety and comfort provided by shade structure.
• Children develop muscle strength and coordination, and gain self-confidence.
• Play encourages children to learn communication and problem-solving skills and build empathy.
• Children learn scientific concepts of gravity and spacial awareness.
• Garden spaces provide an opportunity to learn about ecology, horticulture, and environmental impact.
• Increased concentration and cognitive skills.
Your donation will allow us to expand upon the work we have begun to restore and expand our playground space, making it fundamentally safe, comfortable and enjoyable for many years to come. This will have a substantial impact that will enhance the quality of learning for all children at Anew Dimension. We believe that that children in urban communities deserve access to safe and dynamic play spaces too.
Thank you for your generosity!
---