Growing Our Circle of Care for Animals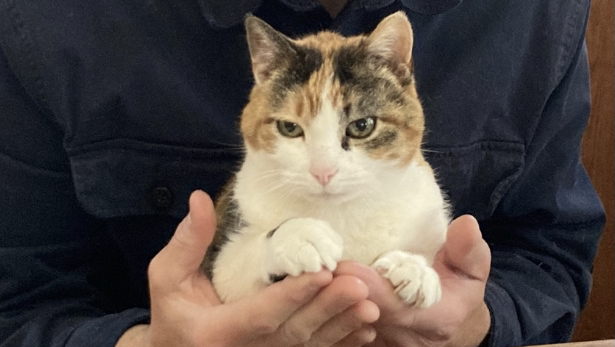 Please join me in making a difference for animals by increasing your monthly gift.
$840
raised by 2 people
$1,000 goal
Thanks for following the link in my email. and your support of CAA. Please join me in increasing your monthly gift today!
Here's how:
You can set up a new monthly gift of any amount on this page


To increase your current monthly gift, click on your account image on the upper right. In the drop down menu, you'll see recurring donations. Click on it, and then click the manage button on the right to increase your gift. In addition to your first gift being tripled, your gift could earn CAA a $500 or even a $10,000 additional gift from the Bush Foundation as part of Minnesota's Give to the Max Day!



If you give in another way and don't know how to make an increase, or aren't sure how your monthly gift is processed, email Executive Director Laura Matanah at laura@exploreveg.org
Didn't get my email? Here's my story.
My cat's name is Tiger and my name is Dyne Stephenson. I'm a member of the Compassionate Action for Animals (CAA) Circle of Care, making a monthly donation. I'm also a CAA board member. I've been so impressed by the way CAA's impact for animals has grown as a result of our gifts! Thank you for joining me and my partner each month in making these accomplishments possible:
Adding plant-based meals to school lunch menus: CAA now has a staff person in touch with the food service directors of more than 15 metro area school districts, helping them to add plant-based food to their cafeteria menus.
Helping people take action on their care for animals: thanks to CAA's work, 50% of Twin Cities Veg Fest attendees were non-vegan, and over 30% intended to reduce their consumption of animal products as a result of attending the festival.
Showing people how good vegan food can be. Participation in the Twin Cities Vegan Chef Challenge more than doubled this year, with diners casting over 1,000 votes, and making comments like, "It's so good! OMG I'm not even vegan and I'd eat this all the time if I could!" about Muddy Tiger's Vada Pav.
We stand at a critical crossroads. To keep expanding our impact for animals we also need to expand our staffing. Your support will help us hire a full-time program manager and get 3,000 Minnesotans to take action on animal issues in 2023!
We've successfully gotten increased foundation support. Now we need increased support from donors like you and I.
Please join me in increasing your monthly gift today! My partner and I increased our donation from $35 a month to $100 a month, more than doubling our gift. Please consider joining us in making whatever size increase makes sense for you--your first gift will be matched three times by an anonymous donor!
Our income has increased, and our giving has increased even more. We think that changing our treatment of animals is one of the most important causes of our time, and we see the difference CAA makes. We want to be part of CAA reaching more people. And we know that it takes increased funding. Any increase you make will increase our impact for animals, and your first payment will be matched three times!
As part of Minnesota's Give to the Max Day, any gift you make will not only get a 3x times match, it will also enter CAA to win a Golden Ticket of up to $10,000 to move our work for animals forward!
Thanks so much for being a part of our Circle of Care! Together, and with new chapters in Saint Cloud and Duluth, we make a difference for animals and people in the Twin Cities and beyond.
Sincerely,
Dyne Stephenson
CAA Board of Directors