Cultivate Compassion With a Gift for Animals!
Help 10x as many animals by making a monthly gift today!
22 donors
raised $6,632
20 donor goal
10x Match for Monthly Gifts from Stray Dog Institute
Update posted 2 months ago
The Stray Dog Institute is the latest national funder to choose to support our work for animals. And they want to inspire you to support it as well, so they are offering a 10x match for new or increased monthly gifts through the end of this month!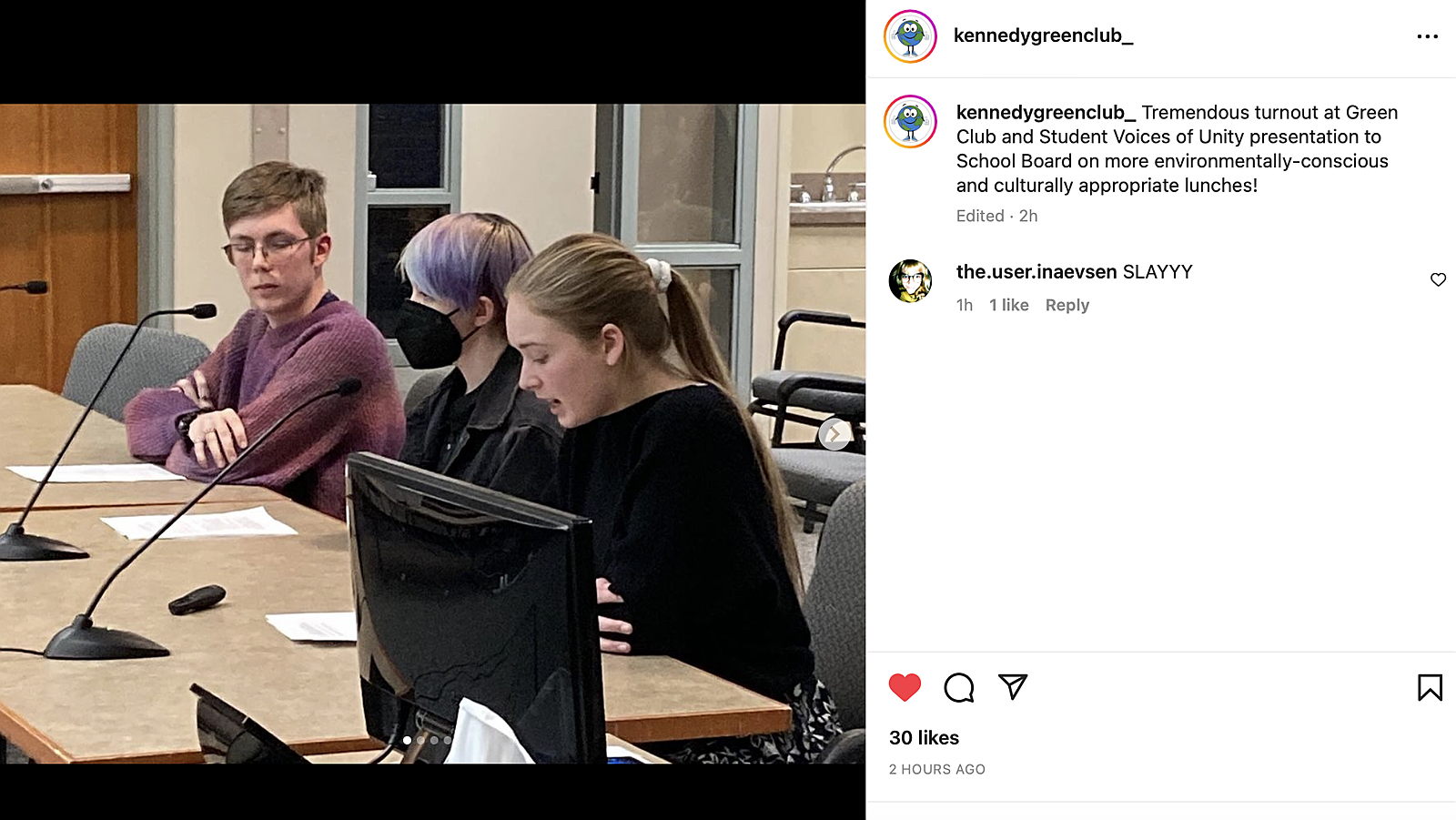 High school students in the Bloomington school district used to complain to each other about the food. Now, thanks to support from CAA's Wholesome Minnesota Program, they've gone to the school board to ask for plant-based options.
Your monthly gift will support them in continuing their campaign, teaching them vital advocacy skills for animals, the environment, and racial equity.
It all began when Kennedy High School Green Team advisor Mark Robinson reached out to CAA's Wholesome Minnesota program. Program director Jodi Gruhn came and presented to the club on about the impacts of animal agriculture. She brought them delicious meals from J. Selby's. Then she helped them think about how they could make change.
As they began educating their peers on the issues, they learned that some students couldn't eat school meals due to their religious practices. They partnered with the Student Voices of Unity group to meet with school and district administrators, to talk about implementing plant-based meals that students from all backgrounds could eat, and asked Jodi to join to talk about implementation. Jodi then followed up with school (and teen!) approved recipes.
Together, they've been at this over a year, and there's more to come. In April, Jodi has been invited to present at the MN School Nutrition Directors Conference. And together, CAA staff will reach over 600 students with this kind of information this year, and support at least 7 of them in taking leadership to create change for animals.
Ten dollars a month pays for educational handouts. Twenty-five dollars a month, matched with corporate partnerships, provides food samples for fifteen students. One hundred dollars a month pays for staff to meet with students.
Students and animals are counting on our support. Please consider sharing our campaign on social media and asking friends and family to join you in giving. You'll help us reach our goal of at least twenty donors to this campaign.
CAA turns 25 this year. Wholesome Minnesota is one of our newer programs, along with the Twin Cities Vegan Chef Challenge, our MN factory farming moratorium campaign, and chapters in St. Cloud and Duluth, all made possible by support from donors like you.
Together we can cultivate compassion for animals throughout our community. Thank you for your vital support!