42-42-42 Celebrating 42 Years of Service!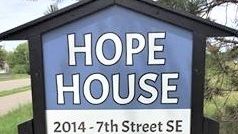 Celebrating 42 years of helping people with long-term mental illness to regain their lives!
$4,692
raised by 16 people
$4,200 goal
42-42-42 Continues Through November
Update posted 7 months ago
Thank you to everyone who has donated so far. We appreciate your dedication to Hope House!
We had a late start, so we are extending this fundraiser through the end of November. If you needed to speak to a spouse, a supervisor, or your accountant before making a donation, you still have time to donate!
Hope House updates:
No one has been hospitalized for mental health reasons for three months. Typically about 8% are hospitalized over the year, and sometimes the fall season is a challenging time for mental health crises. We are grateful to members (clients) for taking good care of their health and staying on the road to recovery!
We have a prescriber on-site now since July, 2022. This has helped for a rapid response when life gets tough. We also have a diagnostician for diagnostic assessments, which are crucial to show eligibility for programming.
Drop-in center renovation begins in December!
Thank you for your support of Hope House, and making this possible!
Hope House is a non-profit community support program for individuals with serious and persistent mental illness. Hope House offers ARMHS services and wrap-around support to help people with mental illness to live meaningful and healthy lives in the community.
The year 2022 marks the 42nd anniversary of serving Bemidji and the surrounding community. Hope House is celebrating this milestone with this 42-42-42 event. Beginning Wednesday, November 2 at 4 pm and ending 42 hours later on Friday, November 4 at 10:00 am, Hope House is asking for community support of $42 and beyond. Donations may be mailed directly to Hope House at PO Box 1097, Bemidji, MN 56619, via PayPal, or made here through GiveMN.org. During this event, Hope House will give its history, services, consumer/client success, volunteer opportunities, board member requirements, and other mental health information, all posted on Facebook Hope House Bemidji. In addition, participants may compete for prizes via a crossword puzzle competition.
Your donation allows Hope House to continue its legacy of helping current and future clients with mental health recovery. Through the help of Hope House, clients learn to manage symptoms of mental illness, develop social and life supports, find ways to live meaningfully, and become active and healthy members of their communities.
Examples of client successes include "Two years without being hospitalized"; "24 years of sobriety"; "Take my meds every day"; "A good social group I can depend on"; "Finally graduated from college!", and many more successes. See Facebook: Hope House, Bemidji for the latest updates.
This year's donations, unless otherwise specified, will go toward renovating the Hope House drop-in center. During the pandemic, activities had to be done in an unfinished garage to ensure space. That space is now being renovated for permanent use. Renovation will improve accessibility and energy efficiency, consolidated utilities, water source, internet capability, demonstration and exercise areas and better storage. These changes will make it easier for clients to work together and learn skills in a relaxed atmosphere.
Hope House is asking the community to show dedication to client mental health by participating in this 42-42-42 event. Questions may be directed to Hope House at 218-444-6748, or e-mail hopehouse@paulbunyan.net.