High Seas Treaty Dialogues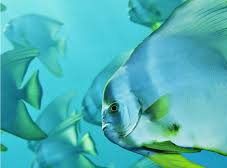 Help protect the world's ocean & the high seas by supporting this international dialogue initiative.
$25
raised by 1 people
$25,000 goal
The ocean is the ultimate destination for outcomes from human activity on land. The high seas, part of the global commons covering almost half of our planet, provide critical ecosystem services, from fisheries to climate regulation. However only 1.2% of the high seas have been protected, putting biodiversity and the security of our planet at risk.
An international legally binding instrument under the United Nations Convention on the Law of the Sea (UNCLOS) on the conservation and sustainable use of marine biological diversity of areas beyond national jurisdiction to address high seas biodiversity is urgently required. The need for renewed and sustained international cooperation to reach such an agreement is critical. This is the first global treaty process related to the ocean in over twenty years and the only one targeted specifically at the protection of marine biodiversity in areas beyond national jurisdiction (BBNJ).
The High Seas Treaty Dialogues are bringing together government representatives and other stakeholders to make concrete progress toward the adoption of a High Seas Treaty during the intersessional negotiation period between the 3rd (IGC3 – August 2019) and possible final 4th negotiation session (IGC4 – to be determined) of the Intergovernmental Conference on Marine Biodiversity of Areas Beyond National Jurisdiction. These Track 1.5 dialogues may continue as platform for implementation after the treaty's adoption. A 'Track 1.5' dialogue is designed in this context as an informal convening space primarily for Member State BBNJ delegates, along with select experts from UN agencies, international, regional and sectoral organizations and bodies and civil society.
At the completion of IGC3 in August 2019, Ambassador Rena Lee, President of the BBNJ Intergovernmental Conference, encouraged delegates to "study the proposals made during this session and use the proposals as a catalyst to spark creative solutions that can garner consensus in the room." It was her hope that "intersessionally, delegations will not only work within their own delegations but also reach out to the other delegations, to find ways forward that everyone can converge around."
The need for renewed and sustained international cooperation to achieve an agreement is critical, particularly during this extended intersessional period due to the Covid 19 crisis when in person meetings – including the fourth Intergovernmental Conference (IGC4) – are not yet possible.
The International Center for Dialogue and Peacebuilding is the organizational partner for this series of informal intersessional BBNJ dialogues being organized online with the participation of over 90 countries. These informal monthly international dialogues will continue through 2021 until it is possible to meet formally in person again.