RPAW Holiday Season Symbolic Adoptions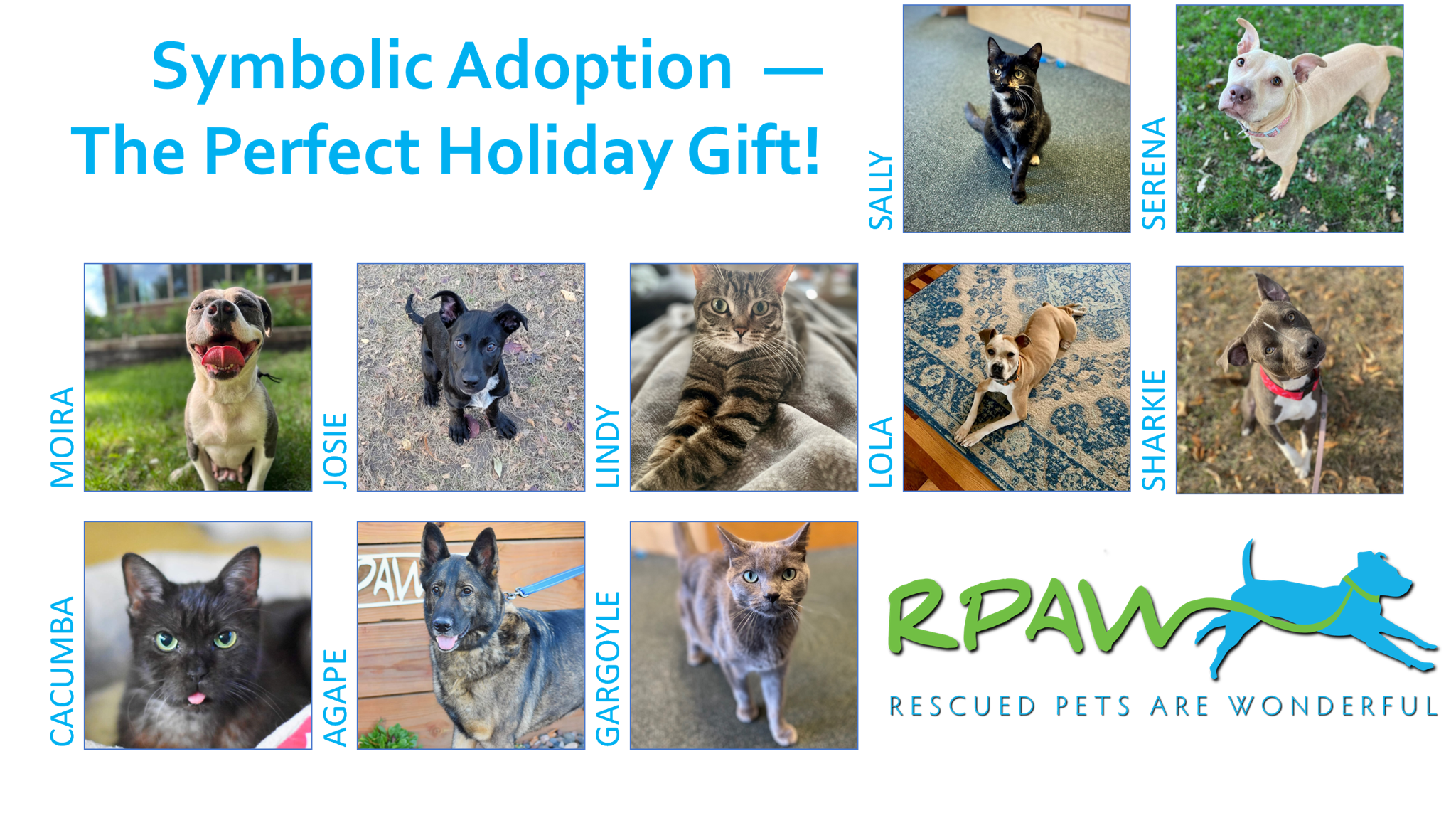 Looking for the perfect holiday gift? Symbolically adopt a rescue cat or for you or a loved one!
$725
raised by 8 people
$2,000 goal
The perfect gift for yourself of a loved one — symbolically adopt one or more RPAW rescue pets this holiday season! 100% of donations will go toward rescue animal care.
Rescue Champion Adoption — Donate $50+
Printed adoption kit, mailed directly to you or your chosen recipient:
- Printed, personalized adoption certificate
- Rescue story with photo
- Printed 4x6 photo of dog/cat symbolically adopted
Rescue Angel Adoption — Donate $25+
Digital, emailed adoption kit, including:
- Personalized, printable adoption certificate with pet's photo
- Rescue story with photo
Rescue Hero Adoption — Donate $75+ and get both kits!
Adoptable pets:
Dogs: Serena, Sharkie, Lola, Moira, Agape, and Josie
Cats: Lindy, Gargoyle, Cacumba, and Sally
Learn more about Rescued Pets Are Wonderful and our mission at rpaw.org.
IMPORTANT INFORMATION: Please include your email when making your donation, and RPAW will reach out to confirm adopted pet and symbolic adopter. Questions? Please email adriane.sylvers@gmail.com or message RPAW on Facebook. https://www.facebook.com/rescuedpetsarewonderful
Printed/mailed adoption kits available only in the the continental US.