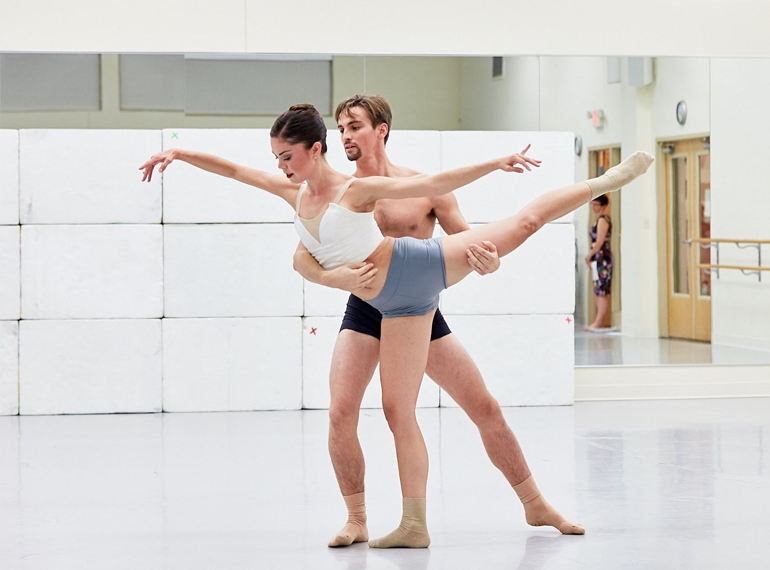 Even while social distancing, we can support the causes we love. Support TCB as we StayAtHome!
$85
raised by 3 people
$5,000 goal
During our #GiveAtHomeMN week, TCB wants to give back to the community!
We are hosting FREE online live classes featuring our Artistic Directors, Company Instructors and Company Members!
We will also be posting FREE video clips from our original productions for you to enjoy from the comfort of your homes. 
In this time of uncertainty, we are striving to both continue supporting our dancers and stay connected with our broader community.  For those who are financially able to do so, your donations will help keep the gift of dance alive and flourishing and will secure a future for Twin Cities Ballet.
Please visit our Instagram and Facebook pages for updated information on TCB Master classes that will be running May 1 – 8, for sneak peaks into our dancers daily lives, and for our original performance footage!
FREE Class Schedule:
Friday, May 1 from 2:00-2:45pm: FREE Open Instagram Live Beginning/Intermediate Ballet Barre Class taught by Artistic Director Denise Vogt

Saturday, May 2 from 2:00-2:45pm: FREE Open Instagram Live Intermediate/Advanced Ballet Barre Class taught by Company Dancer Natalie Rossi

Sunday, May 3: FREE clip of TCB performance

Monday, May 4 from 2:00-2:45pm: FREE Open Instagram Live Ballet Barre Class taught by Artistic Director Rick Vogt

Tuesday, May 5 from 2:00-2:45pm: FREE Open Instagram Live Pointe Class taught by Company Dancer Lauren Ganther

Wednesday, May 6 from 2:00-2:45pm: FREE Open Instagram Live Progressing Ballet Technique® Class taught by Company Faculty Sophie Addie

Thursday, May 7 from 2:00-2:45pm: FREE Open Instagram Live Classical Variation Class taught by Company Dancer Marissa DeBenedictis

Friday, May 8 from 1:45-2:30pm: FREE Open Instagram Live Men's Class taught by Company Faculty Benjamin Stewart