Majestic Hills Ranch Give to the Max 2023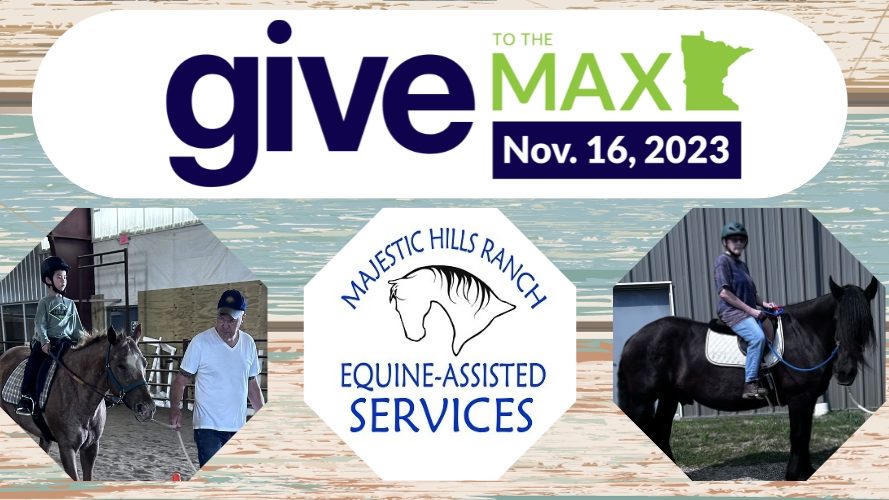 Supporting our Programs and Horses
$1,985
raised by 18 people
Horses help heal.  They provide an ear to listen to everyday problems and a shoulder to lean on. Riders come to the ranch, ready to work with their four-legged friend to have a new advent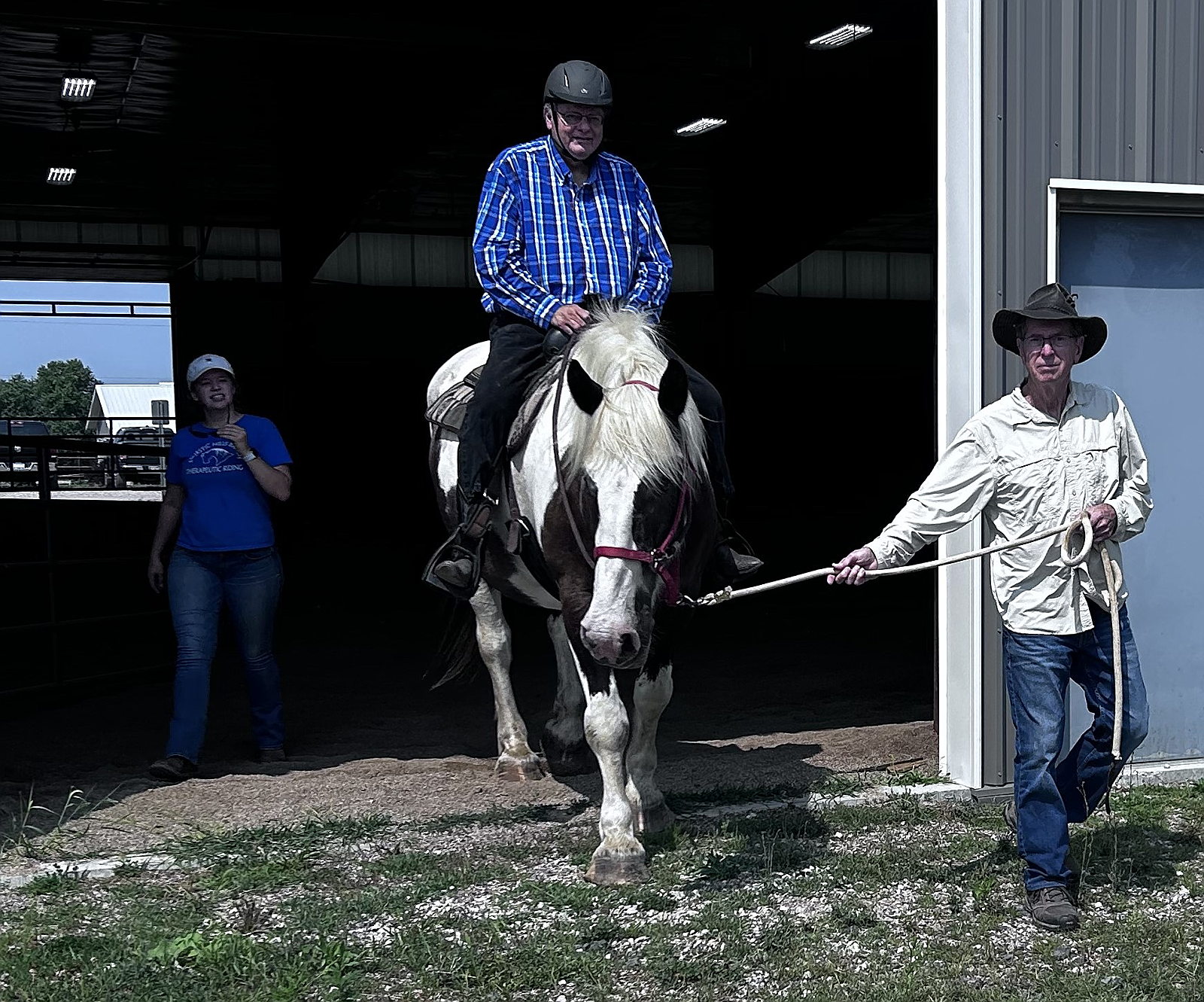 ure.  
Help us care for our equine associates, staff, and facility over the winter months!  The horses work hard throughout the year and need lots of love in winter when we don't have as many classes.  
We have served our local community since 1997 and have just finished our 26th year! We are located on a beautiful 105-acre ranch where the horses have plenty of room to run, barn cats and friendly dogs roam about looking for love, and city folks can see how hay gets made.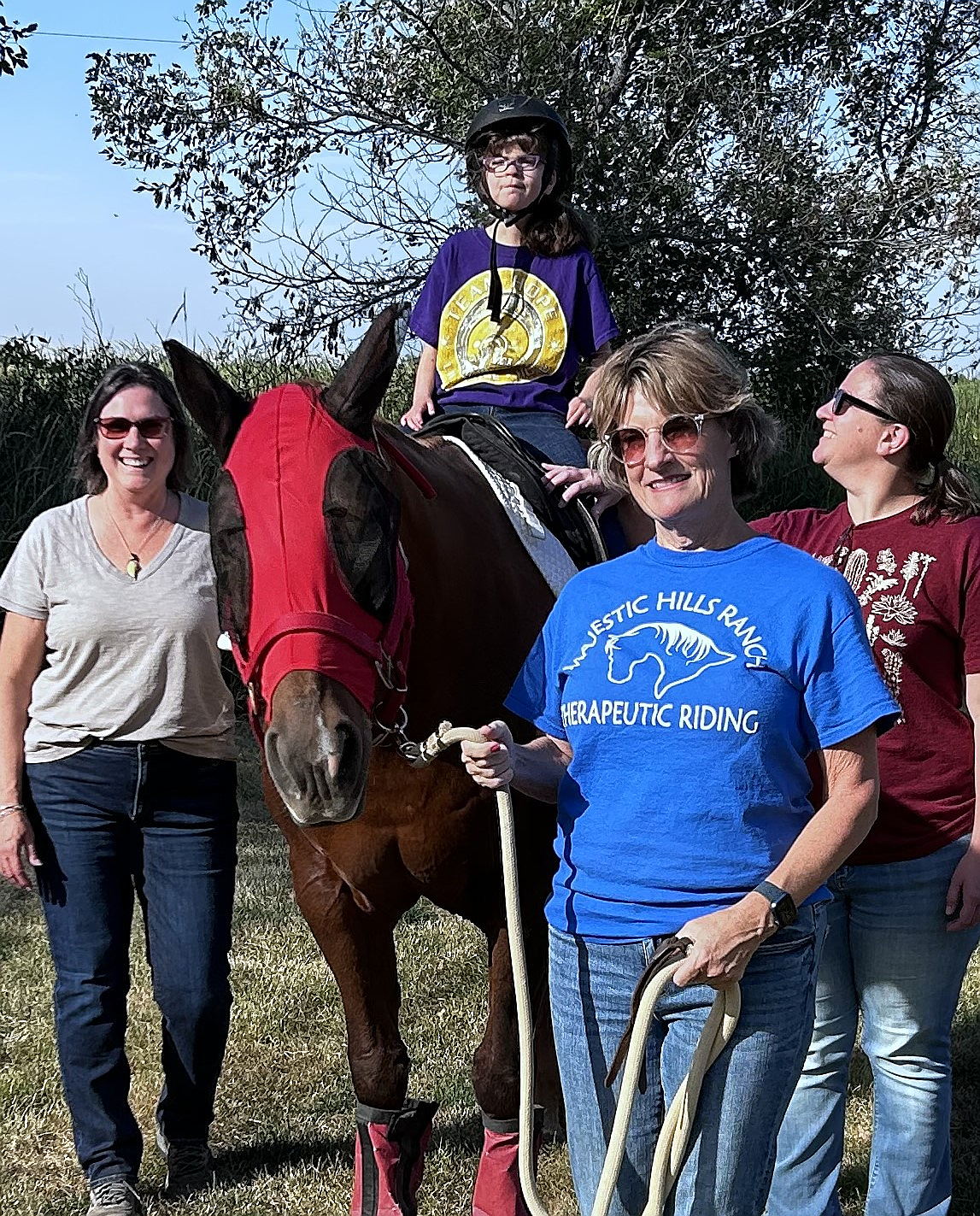 MHR provides children and adults with disabilities and special needs, injured military personnel, active duty, and veterans in rehabilitation with physical and emotional challenges the opportunity to receive equine-assisted services.
Equine-assisted services are effective because they connect the physical, psychological, educational, and social elements of healing.  The rhythmic and rocking gait of the horse transfers a gentle three-dimensional movement to the rider that relaxes muscles, improves muscle tone, flexibility, and balance, enhances spatial awareness, and many other benefits.  
Instagram