Support St. Paul's Everyday Heroes!!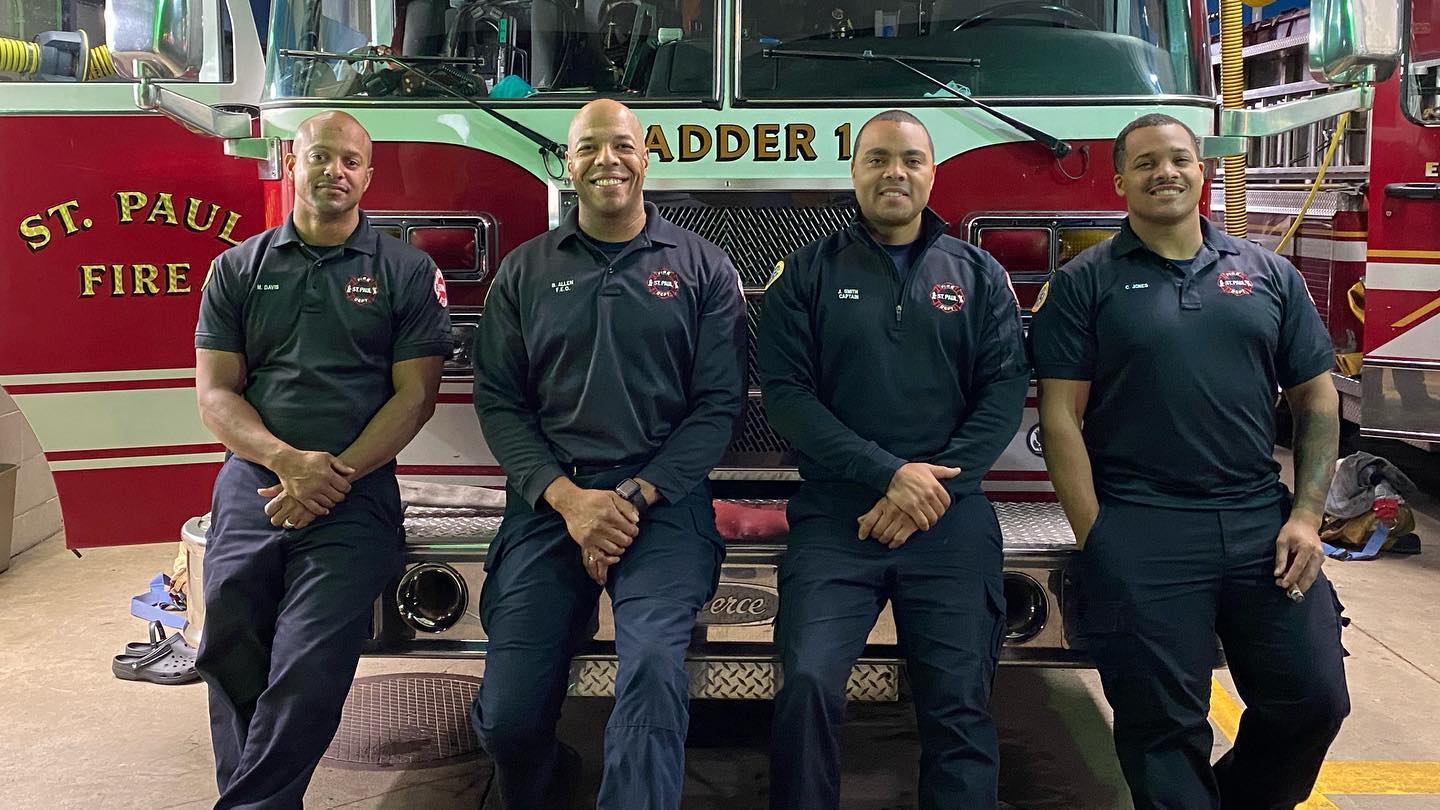 Support your SPFD Firefighters and the Saint Paul Community!!
$425
raised by 6 people
$5,500 goal
We won a Golden Ticket!!
Update posted 2 years ago
Happy Give to the Max! 
You may have already heard this news if you follow our social media or visited our prize winners page at give.mn/prizewinners, but St. Paul Fire Foundation won the November 2 Early Giving Golden Ticket for Give to the Max 2021. Congratulations 
WINNING DONATION
- Donor: Kathy Hanon   -  hanonkathy@gmail.com
Thank you!!!!
The St. Paul Fire Foundation (SPFF) is participating in 2021 Give to the Max Day to raise money and support for SPFD Firefighters and the St. Paul community.
The Saint Paul Fire Department protects the life and property of the people of Saint Paul. They are a dedicated all-hazard response agency comprised of firefighters, public educators, support staff and maintenance personnel - creating an effective team that is proud to serve the residents of our Capital City.
To help support them and the work they do, the Saint Paul Fire Foundation was created to be an important partner and resource to support the Saint Paul Fire Department.
Funds raised will go towards the following programs:
Protecting our Protectors: Provides life-saving PPE to SPFD Firefighters. The ask for bulletproof vests was spurred by a "changing landscape" and more calls that increase the possibility of firefighters being involved with aggressive patients and bystanders.
Firefighter Health & Wellness: Programs and equipment that ensure that SPFD Firefighters are at their best physical and mental health while serving our community.
Firefighter Cancer Sauna Study: Firefighters are exposed to toxic materials during fire suppression activities and have a higher rate of cancer than the general population. Some studies suggest the use of sauna (infrared or traditional) may increase the excretion of harmful and toxic chemicals.  Support us as we partner with Good Health Saunas & 1800BoardUp to provide IR Saunas to every SPFD Fire Station. They will also support a biomonitoring pilot study to evaluate the effectiveness of the sauna at the removal of select classes of chemicals from firefighters.
Instagram