Help Spearhead! 2023 Campaign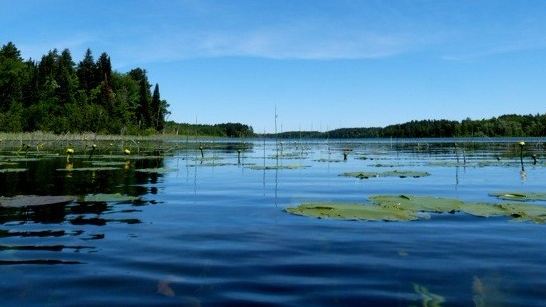 Help make the Neilson Spearhead Center even better — for you, your family, and fellow nature lovers
$450
raised by 5 people
$2,000 goal
Spearhead LakeWe all yearn for that 'special place' where we can experience and enjoy the natural world — walking on a trail, enjoying fall colors with family or a few friends, or learning about nature in a small group. The pine forests, quiet lakes, and spongy bogs of the Neilson Spearhead Center is that place for many of us…
Neilson Spearhead Center is 466 acres of remote 'wilderness' completely surrounding Spearhead Lake -11 miles southeast of Bemidji, MN. Trails allow you to hike around the entire lake. We have owned and managed Spearhead since the 1980's for environmental education and research. 
Up to 100 young adventurers explore Spearhead's woods and waters each summer as part of our outdoor nature camp, the 'Young Naturalist Program' (YNP). Our program teaches these budding naturalists outdoor skills, science, and respect for the environment.
Our goal is to raise $2000 for special projects to:
Develop more nature and science activities for families and visitors who come to explore the Neilson Spearhead Center preserve. 
Make improvements to our trails, boardwalks and other outdoor spaces.
Expand our popular, summer 'Young Naturalist Program'. 
If we are successful, in the future families could request 'nature backpacks or kits' with supplies and activities to do both at Spearhead and home (i.e. tree identification, wild edibles, animal tracks, bird watching). Visitors could scan QR codes on trail makers with their phone and get narrated natural history information or participate in a year-round phenology project. 
We are looking to tackle projects on our trail system around the lake with new spurs to bogs, eagle nests; and fix the undersized culvert on our driveway where beaver dams may soon flood the road. 
Your contributions may also allow us to offer YNP partial scholarships to children who otherwise wouldn't be able to have this unique, summer experience. 
MHAS is entirely volunteer run. We need your support to make the Neilson Spearhead Center even better!
(Click image below for video clip)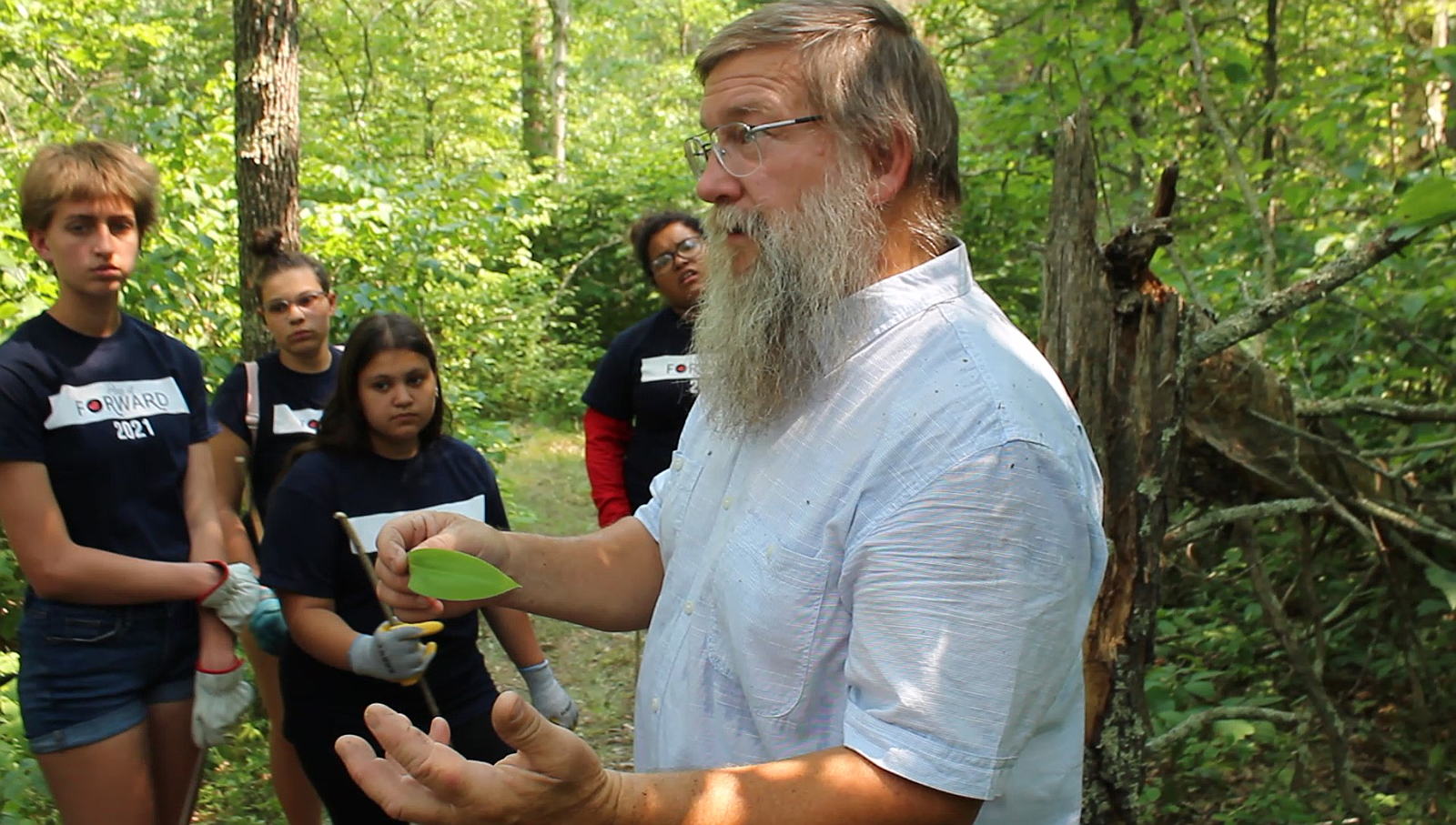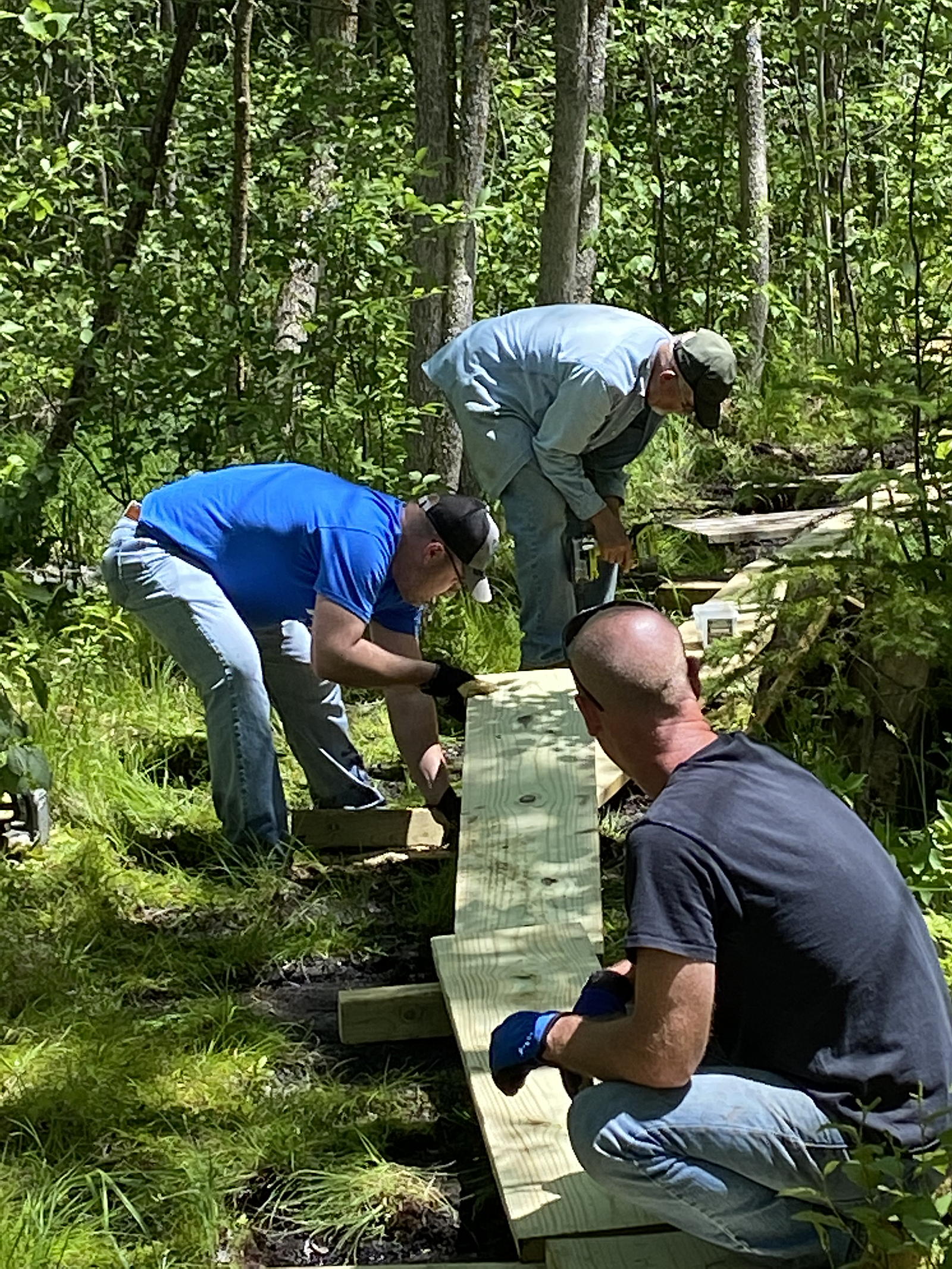 Volunteers building boardwalks