Funds for Fun: Expanding our nature play area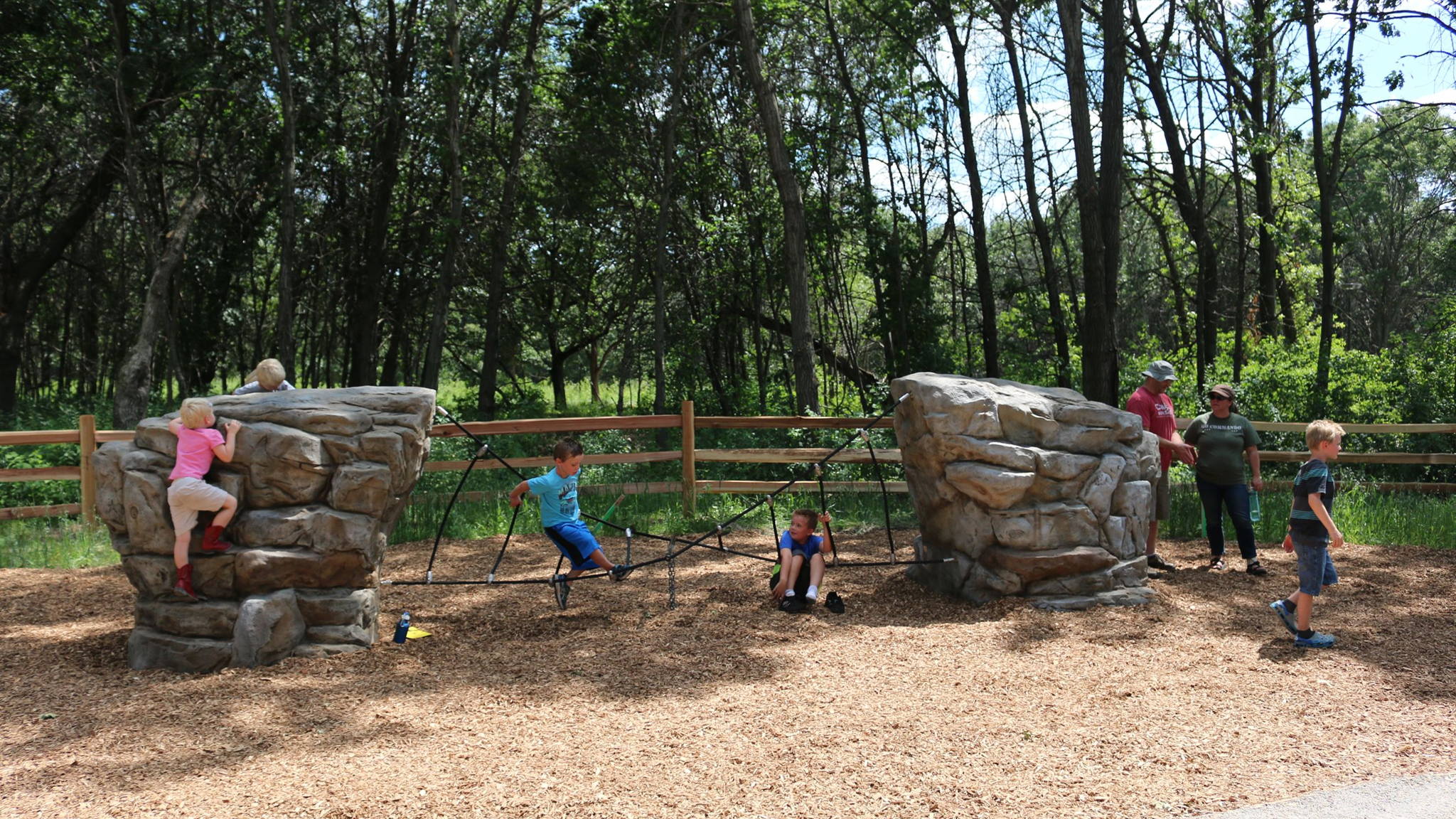 Our nature play area is growing! Your gift will provide new ways for kids to connect with nature.
Nature Play, children's unstructured outdoor play, enhances physical and mental health while encouraging life-long conservation values. In the past year, some play pieces were removed from Springbrook's nature play area due to safety concerns. This leaves gaps in space and play, and allows us to fill those spaces and update some of the other more organic pieces. We are also hoping to increase the size of the nature play area, expanding into underutilized space near the Pavilion Activity Center.
Your donation will help us add in new play structures that meet the interest and needs of the community. These might include climbing structures, new enclosures for imaginative play, and more options for kids 8 and older. Nature will always remain the central theme of the play area, and any new structures will further our goal to provide opportunities for kids and families to learn about and enjoy nature!
THANK YOU for your support!