Staples-Motley Area Community Foundation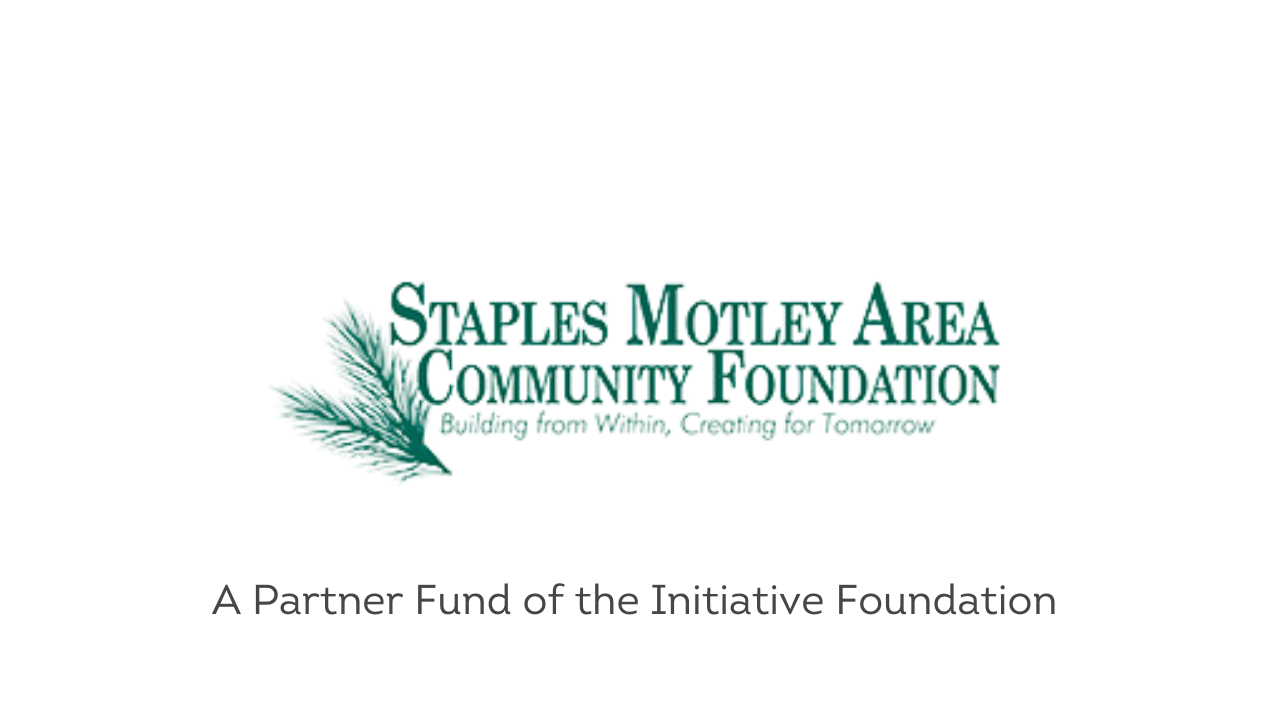 Our mission is to support projects that improve and strengthen our communities.
$1,035
raised by 8 people
$10,000 goal
For over 20 years, the Staples Motley Area Community Foundation (SMACF) has been supporting the local community through grants and other philanthropic endeavors. 
SMACF Grants aim to support the region in three ways
- Improve Community Appearance
- Strengthen Youth and Families
- Increase Community Involvement and Leadership
Since our founding, over $250,000 of grant dollars have been awarded to local organizations. 
Please consider a donation and help us continue to support the Staples Motley community.
Thank you! Your generous gift will be permanently invested to create a lasting legacy for the Staples Motley Area Community Foundation. 
Thinking of a larger donation or legacy gift? Send an email to info@ifound.org or call (320) 632-9255 for one-on-one guidance to maximize the return on your investment.
Making your donation by check? Make checks payable to the Initiative Foundation, and mail to Initiative Foundation - 446122, P.O. Box 64182, St Paul, MN 55164-0182. Please note "Staples Motley Area Community Foundation" in the memo line. 
A gift to Central Minnesota prosperity: Have you included the Initiative Foundation in your will to support community and economic prosperity in the region? Visit ifound.org/generosity/wills-bequests for a free estate-planning guide.
Start your own fund: Did you know you can create your own Initiative Foundation-hosted Partner Fund and support the causes you care about? Contact funds@ifound.org to learn more.