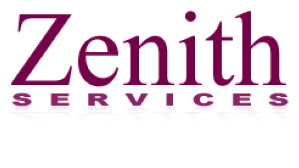 Zenith Services will use your fundraising dollars to enhance services for people with disabilities
$415
raised by 5 people
$2,000 goal
To our Friends, Families, and Fellow Community Members,
Zenith Services, founded in 1999, is a nonprofit organization in Hopkins, MN providing Day Support Services and Supported Employment Services to individuals with disabilities. We dedicate ourselves to providing community connections, community integration, and vocational supports. We assist those we serve with personal development and finding meaningful opportunities. We seek to eliminate barriers to employment.
In the last 2 years like all of you know and experience, many things have changed due to the Covid-19 Pandemic. As COVID-19 restrictions lifted, we began bringing the people we support back to Zenith in phases. We continue to work on building back to full capacity which has met another hurdle in the nationwide staffing shortages. Our leadership team and dedicated support staff are working diligently to rebuild our services to its pre-pandemic state while ensuring that all safety measures are in place.
Zenith Services continues to experience staffing shortages. As we have for years, we are looking for ways to address these issues. We also continue to look at other ways to support the people we serve including new resources and new technologies.
Your Give to the Max Day 2022 contributions will be used to improve and sustain our services. We are committed to providing life-enriching programming for the people we serve including full day services, transportation services and supports, community outings, and leisure activities. More than ever we are committed to building creative partnerships and employment opportunities in the community.