Sigma's Bookshelf - A Teen Book Publishing Company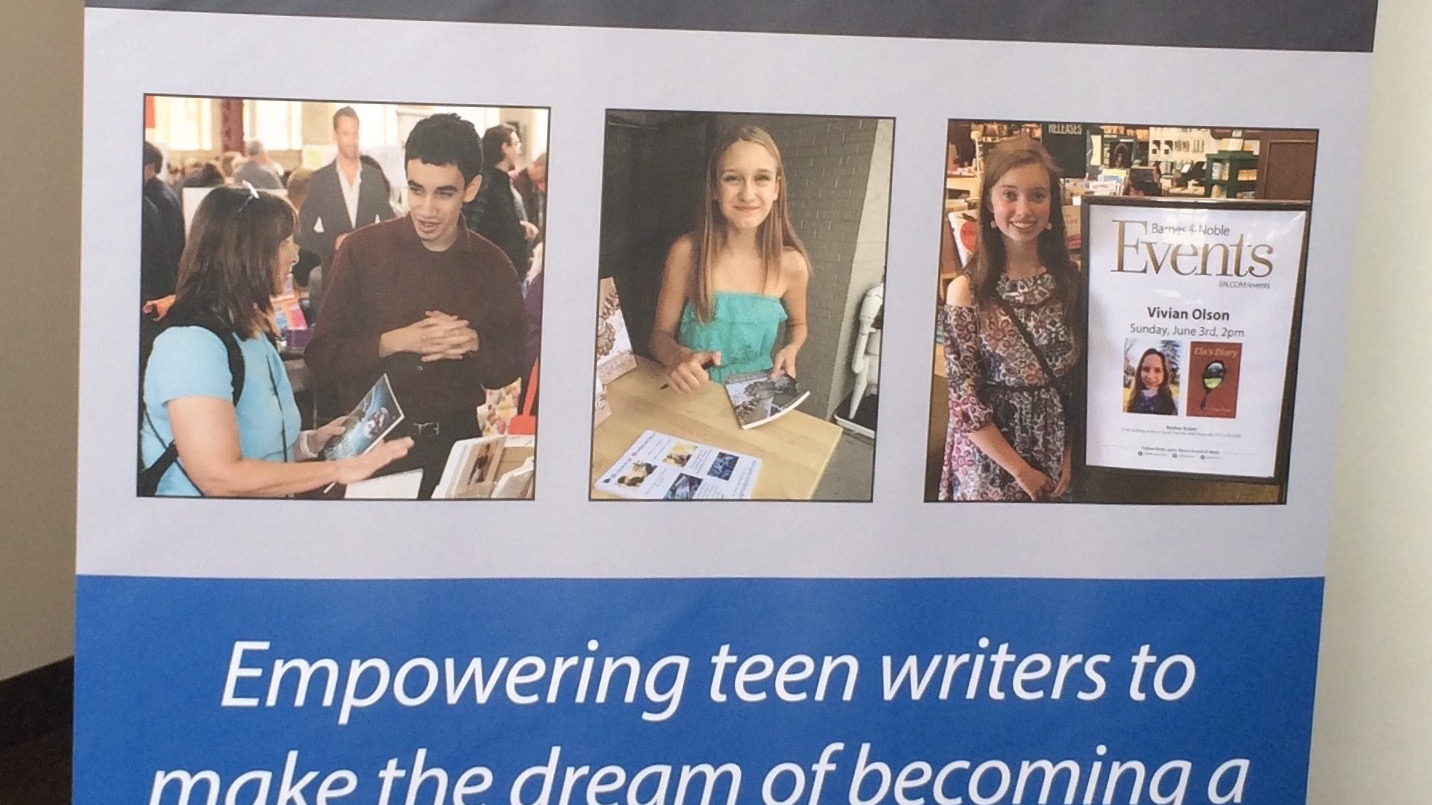 Sigma's Bookshelf is seeking your support to help teen writers get their books published for free.
$5,380
raised by 49 people
$10,000 goal
Sigma's Bookshelf 2023 Update
Update posted 2 months ago
   Sigma's Bookshelf just launched our 22nd teen authored book at the Twin Cities Book Festival in October, 2023. Congratulations to Deveshi Sharma, author,  "Eternal Power and the Blessed Dream." 
    Earlier this year, we published "High Tide" by Prior Lake, Minnesota teen Sanya Pirani.  
   Also in 2023, Sigma's Bookshelf  had a table at the Rosemount Writer's Festival in Rosemount, Minnesota, where several of our authors appeared and signed books;  and we will be leading a novel writing workshop for the White Bear Center for the Arts in White Bear Lake, Minnesota in December.  
   With your support, we will keep the momentum going into 2024.
                        HOW DONATIONS ARE USED 
   Donations made to our project are exclusively put towards expenses, such as purchasing ISBNs and graphics, hiring artists, paying for software, Web hosting, table fees at shows, etc. All work done to bring books to market is performed by unpaid volunteers.
   ABOUT SIGMA'S BOOKSHELF
   Just seven years after coming up with the idea of starting up a book publishing company exclusively for teen writers, Justin M. Anderson's company, Sigma's Bookshelf, is flourishing. It now has 22 teen authored books on the market with more in the pipeline. The company has also developed a novel writing workshop for teens that has attracted hundreds of students, teaching them not only about the novel writing process, but about how the publishing industry works.
   All services required to bring teen writers' books to market are 100% free for the teens whose books are selected for publication, and the writers receive royalties for books sold online, in stores and at events. 
   Sigma's Bookshelf is a project of Springboard for the Arts, a nonprofit arts service organization, and is seeking your tax deductible donation to help fund this project for another year. All money raised goes directly towards the expenses associated with bringing a book to market. The company is run by an unpaid all volunteer staff.  
   Thank you very much for your support!