GiveAtHomeMN - Rumriver Art Center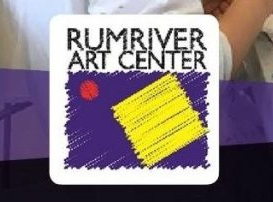 RRAC is bringing free virtual art classes to the community. Your support allows us to continue.
$9,435
raised by 55 people
$10,000 goal
Last Day To Donate!
Update posted 3 years ago
Today is the last day of the GiveAtHomeMN fundraising event. We have appreciated all the amazing support. We can not do it without you.
All donations will be doubled up to $10,000 thanks to an anonymous donor. Your support allows us to offer virtual classes and keep our teaching artists employed
The Rumriver Art Center is the perfect place to explore your creativity!
The mission of Rumriver Art Center (RRAC) is to make a difference through art by being a welcoming and inspiring environment for artists of all ages to explore their creative potential through our classes, collaborations, and partnerships with like-minded individuals in the North Metro. We recognize the individual potential of students and artists and explore through multiple art mediums their creativity, talents, passions, and spirit while igniting prospects for innovative and affordable artistic expression.
The art center began in 2009 as a small 500 sq. ft. studio and is now 5,000 sq. ft. with the addition of an art cafe and library, a ceramic studio, a larger multi-purpose studio, and four private artist studios in a historic milk factory along the Rum River. We opened a community art gallery in the fall of 2018 for local artists to showcase their work and have been organizing a community art fair in Ramsey each summer since 2016. We reach over 10,000 students annually of a wide range of ages, ethnicity, abilities, and economic backgrounds offering the opportunity to grow artistically and creatively while building confidence and social skills. We started with a simple drawing class to now offering a full range of art mediums including wheel throwing pottery, hand-built pottery, acrylic painting, watercolor painting, polymer clay, mosaic art, acrylic pouring, pastels, mixed-media, photography, and more.
The art center offers programs for public and private educational institutions, summer art camps for youth, and art courses for homeschool families. We also offer a variety of community programs, Kids Art Fun Nights, Free Family Art Days, and a Vitality Arts senior outreach program. Our board of directors consists of North Metro business leaders, community leaders, local politicians, and working artists who support our mission to bring art to our community. RRAC makes an extensive effort to be inclusive and conscious of our diverse audience of potential participants. RRAC has multiple studios that are wheelchair accessible and we have the ability to accommodate individuals with disabilities.
Rumriver Art Center aims to provide artistic opportunities free or at extremely low costs in Anoka County. Multiple events are scheduled throughout the year for a consistent art presence void of financial and cultural barriers. The artistic goal is that every participant gains knowledge of art concepts and techniques, launching a platform for a lifelong passion for artistic and individualistic expression. The loss of funding for arts in education has crippled the exposure of art to children and families. Creative expression outlets are extremely limited and are often very expensive in Anoka County. RRAC listens to the requests of its community members and responds with passion. The benefits are copious for families, children, seniors, artists, and economically disadvantaged persons while establishing a sense of community within the northwest suburbs.
The Rumriver Art Center is a 501(C)(3) non-profit organization. The art center is 95% funded by people like you taking classes and making donations. Your support of Rumriver Art Center helps ensure that the north metro area continues to have an art center to serve the needs of the creative community.