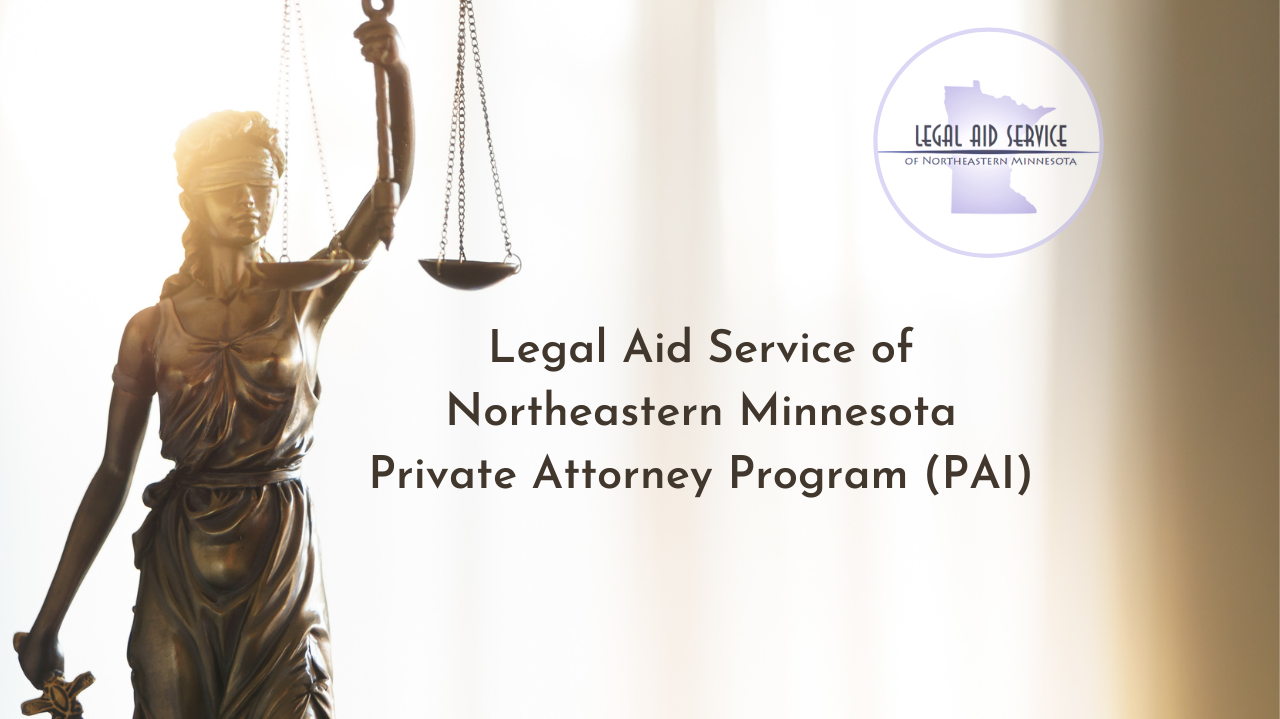 Support LASNEM's Private Attorney Involvement (PAI) Judicare fund!
Pro bono attorneys are critical to ensuring everyone has access to our justice system. LASNEM is fortunate to have many private attorneys who deeply care about access to civil justice. Over 130 attorneys provided pro bono services in 2022, so far.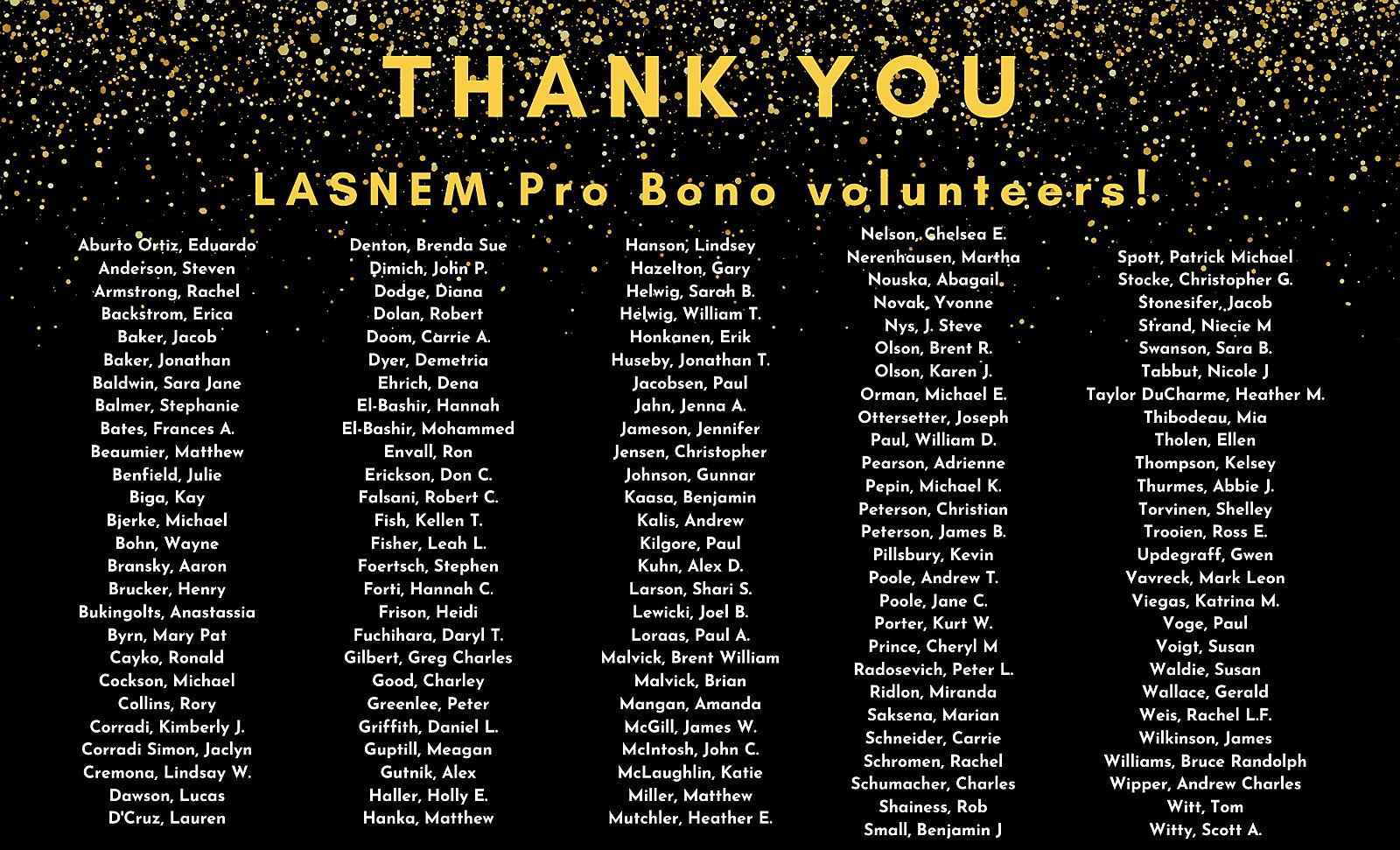 Please consider donating to our Judicare fund. This fund is designated to subsidize legal costs and fees associated with the placement of high-priority cases. Your gift, no matter what the amount, will support free civil legal services for those in the northland facing eviction, discrimination, substandard living conditions, predatory lending, and abuse.
If you are an attorney and would like to volunteer, you can let us know by completing this form.
Thank you!