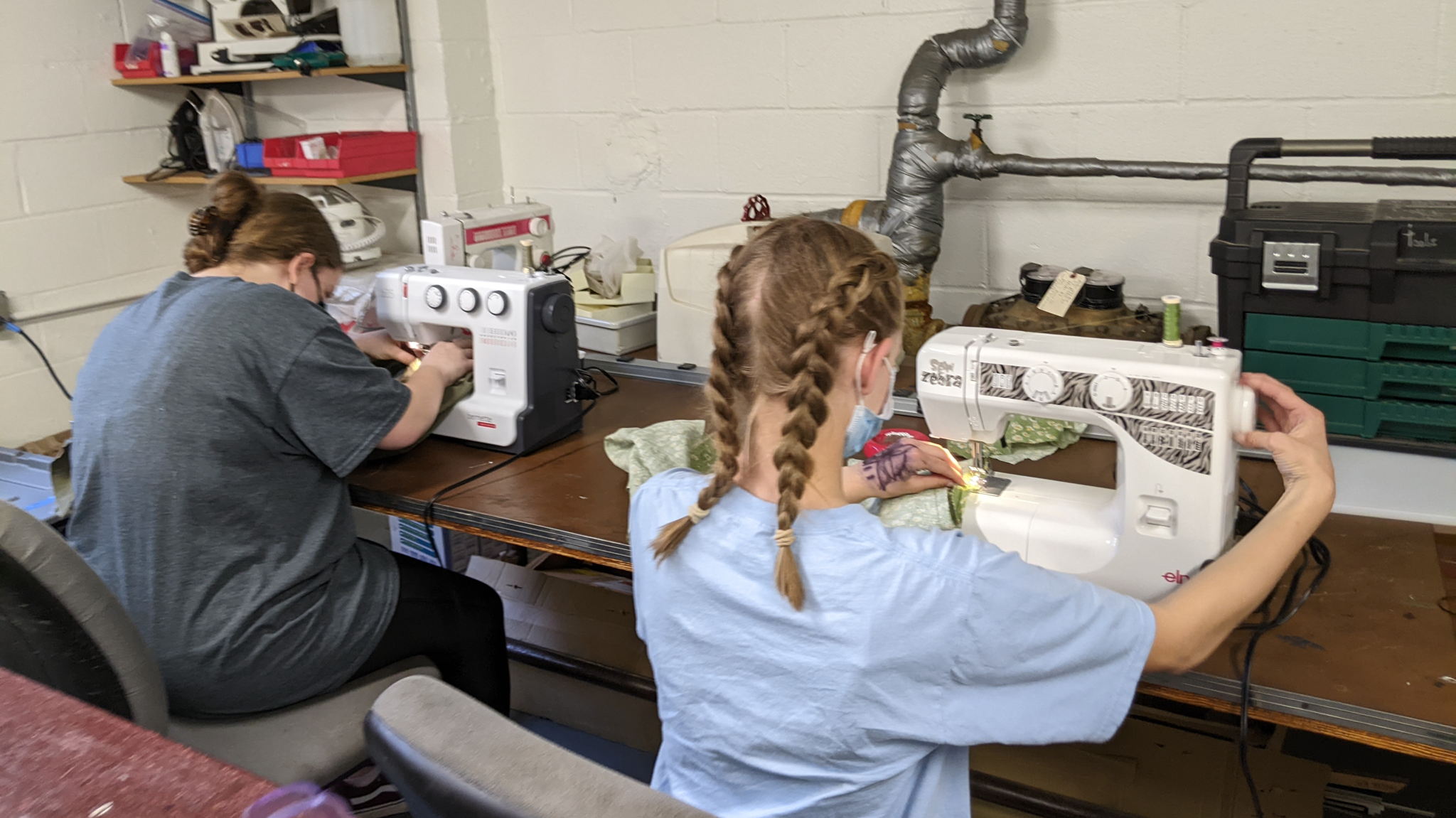 Help us get started! Your donation will go directly to high quality training for teens and adults.
$200
raised by 3 people
$5,000 goal
Help launch Stitch Masters Sewing School! 
We want to bring the art and science of sewing to teens and adults. We give teens a head start into STEM careers by providing a framework to learn
Algebra and Geometry
2D to 3D visualization and modeling
Chemistry
Materials Science
Design Thinking
Adults are part of our strategy too! We provide adults with skills to succeed in current job markets, including
Fitting and Alterations
Costume Making/Wardrobe management
Transforming traditional techniques into marketable art-fair goods
Marketing and Entrepreneurship
We welcome people for one or two classes to level up their skills. Cosplayers, quilters, university students, and brand new beginners will all find helpful classes.
___________________________________________
We need some specific sewing-related tools that will make teaching, learning, and sewing easier. Here's a breakdown of some needs:
$20 buys a small toolkit for a new student, $45 includes fabric shears
$45 for a high quality, fatigue-reducing task light
$100 for an industrial steam iron
$300 brings peace of mind with security cameras
$400 gets a customizable mannequin
$1000 covers a year's worth of shop supplies (bobbins, needles, thread, etc.)
$1400 is a month's rent and insurance
$2000 generously equips a dye station
Other startup needs include counter-height tables, cutting mats, pressing tools, garment racks, and fabric storage systems. Your donation will help pave the way to a professionally equipped studio for teaching and learning.