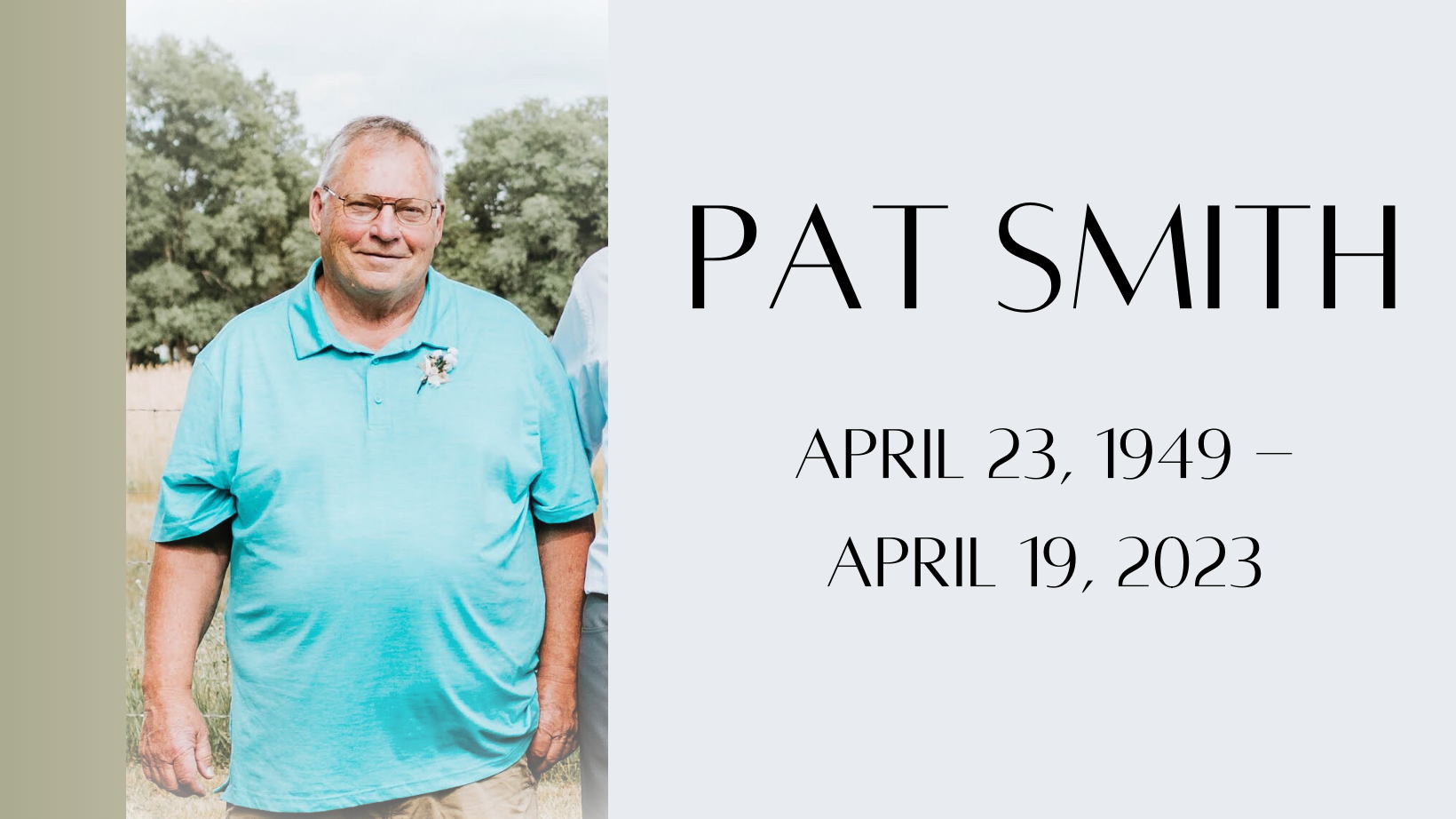 Online donations in memory of Pat Smith
Patrick "Pat" Smith, 73, of Deerwood, MN, passed away unexpectedly in his home on April 19, 2023.  
Pat was born on April 23, 1949, to Boyd "Bud" and Jeanette (Ruoko) Smith in Crosby, MN. He was the third of eight children.  
Pat graduated from Crosby-Ironton High School in 1967 and attended UMD for a year before joining the Air Force (1968-1972). He was well-known around Crosby as a mail carrier from 1980 - 2006. He spent most of his postal career serving the residents and businesses of Northeast Crosby, fueled by his many regular coffee hosts along the route. After almost 30 years of delivering mail, Pat could recognize people as much by their address as by their name. When he retired, Pat split his time between his two homes: the golf course and the family home on the golf course.  
An avid sports fan for life, Pat played football in high school and at the annual family Christmas game. He played in softball and basketball leagues in Crosby and Brainerd. In his retirement, he spent half the year on the golf course, but only had one hole-in-one in his thousands of rounds of golf.  
Pat was a cruciverbalist who helped his trivia team bring home many victories with decades of crossword clue answers rattling around in his head. Many have reminisced about his quick wit and easy smile. He was always reading and spent lots of time at the Hallett Library, first when his mother, Jeannette, was the librarian and even more so with the current librarian, his daughter Abby. Pat was a constant at Thursday Cribbage and the first call for odd jobs around the library.  
Pat is preceded in death by his parents, Bud and Jeanette; his sisters, Peggy Modler and Pam Smith; granddaughter Noelle Henline.  
Pat is missed by his wife Judi, children Adam (Denise) Smith, Ali (Kyle) Wallace, Josh (Nedra) Henline, Toby (Ann) Smith, and Abby Smith. He was a loving grandpa to Jesse (Josie), Justin (Noelle), Brennan, Bella, Will, Cara, Elsie, Alaina, Pearl, Fletcher, Kaylee, Jillian, and Mason, and a great-grandpa to Elizabeth and Robert. He is survived by siblings Susan, Bob (Marianne), Rich (Mary), Maureen, and Janet, along with many nieces, nephews, and cousins. Pat was loved by many and will be sorely missed.  
A celebration of life will be held at Cuyuna Rolling Hills Golf Course on Saturday, June 10, 2023, from 4:00 – 7:00. There will be a brief program at 5:30 with time for anyone to share stories of Pat.  
In place of gifts or flowers, the family has started a memorial fund at the Jessie F. Hallett Memorial Library in Crosby. Donations can be made online at GiveMN.org/PatSmith or sent to the Hallett Library at 101 1st St SE, Crosby, MN 56441.  
Instagram