Parkinson's Wellness Workshops at Dragon Crane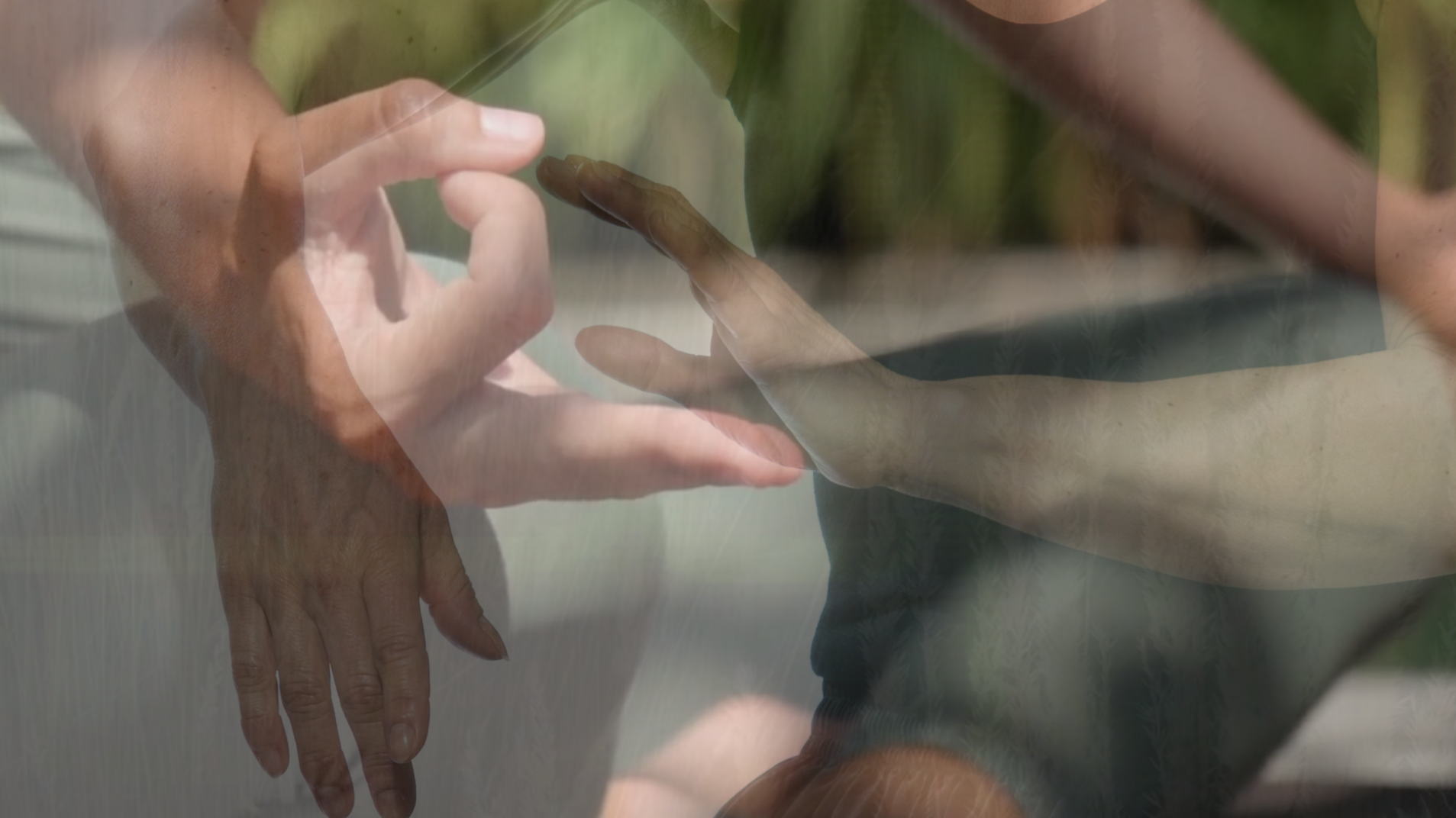 Intense Movement classes for people with Parkinson's designed to improve gait, balance and cognition
$945
raised by 11 people
$7,000 goal
Your generosity is deeply felt on many levels
Update posted 4 months ago
Your very generous gift to Dragon Crane duing Give to the Max has made all the difference. Because of you, we move forward!
Thanks to your gift, Dragon Crane will be launching our Parkinson's Movement classes January, 2023.
Forced, intense movement, like karate and Qigong at Dragon Crane, is
especially beneficial for people who experience symptoms associated with
Parkinson's Disease and other neurological disorders. Doors will open to anyone wanting to learn, regardless of physical or financial ability. We can't thank you enough!
Dragon Crane offers a series of classes designed specifically for people who have Parkinson's disease. Classes are open to people with PD, regardless of ability to pay. Our classes are free to primary support people as well, so that what is learned in class can be practiced at home with safety and support.
It will take $7,000 to provide accessible space, classroom supports and equipment for three morning classes per week for a full year!
---
Dragon Crane Movement Arts is Medicine
For people who have Parkinson's, exercise is a vital component to maintaining functional 
 balance, mobility and cognition in daily activities. Parkinson's Foundation researcher, Stephanie Combs-Miller, found that people who exercise 2.5-3 hours a week are more likely to see benefits such as improved gait, balance, posture, endurance, memory, and concentration as well as decreased falls, freezing, depression, and anxiety. Forced, intense movement, like karate and Qigong at Dragon Crane, is especially beneficial for people who experience symptoms associated with Parkinson's.
---
Why Dragon Crane?
Dragon Crane teaches Shaolin Kenpo Karate and Ting Sing Qigong. Both of these arts deliver Attention State Training – achieving a state of mind and body leading to more efficient self-regulation. Training requires active cognition, while engaging High Intensity Interval movement through repetitive forms and sequences. With these arts, students may experience mental restoration and fatigue release, which encourages the autonomic nervous system to further regulate the brain.
Oxygen and Blood Flow - The brain is the biggest consumer of oxygen in the body. Key cardiovascular elements of our programs increase the flow of blood and therefore proteins and oxygen to the brain, helping it to help itself.
Neurotransmitters - Exercise increases dopamine and serotonin production, which can improve mind-body connection in a number of key functional areas like pain processing, mood, and movement.
Attention State Training - AST changes the state of mind and body endogenously, improving balance, reflex, cognition, giving us more attentional control in our daily lives.
Hemispheric Synchronization - Rhythmic activity can trigger both the right and left sides of the brain to work at the same time. This not only produces a feeling of calm, but also helps improve processing, movement and balance.
---
Elements of the Dragon Crane program
Each of the three Dragon Crane classes includes the following elements of training specifically beneficial to people who have Parkinson's Disease.
Dual Task Training – Performing two moves at once
Intensity Inhibition – Stop start, aerobic, high intensity interval training
Cognitive Training – Choreographed sequences challenge the mind
Kinesthetic Balance – improves spacial awareness, large motor
In the context of karate and qigong, these training elements can help ease the symptoms of PD such as Rigidity, Bradykinesia (delayed reaction), Gait, Sensory Integration, Postural Instability, and Agility.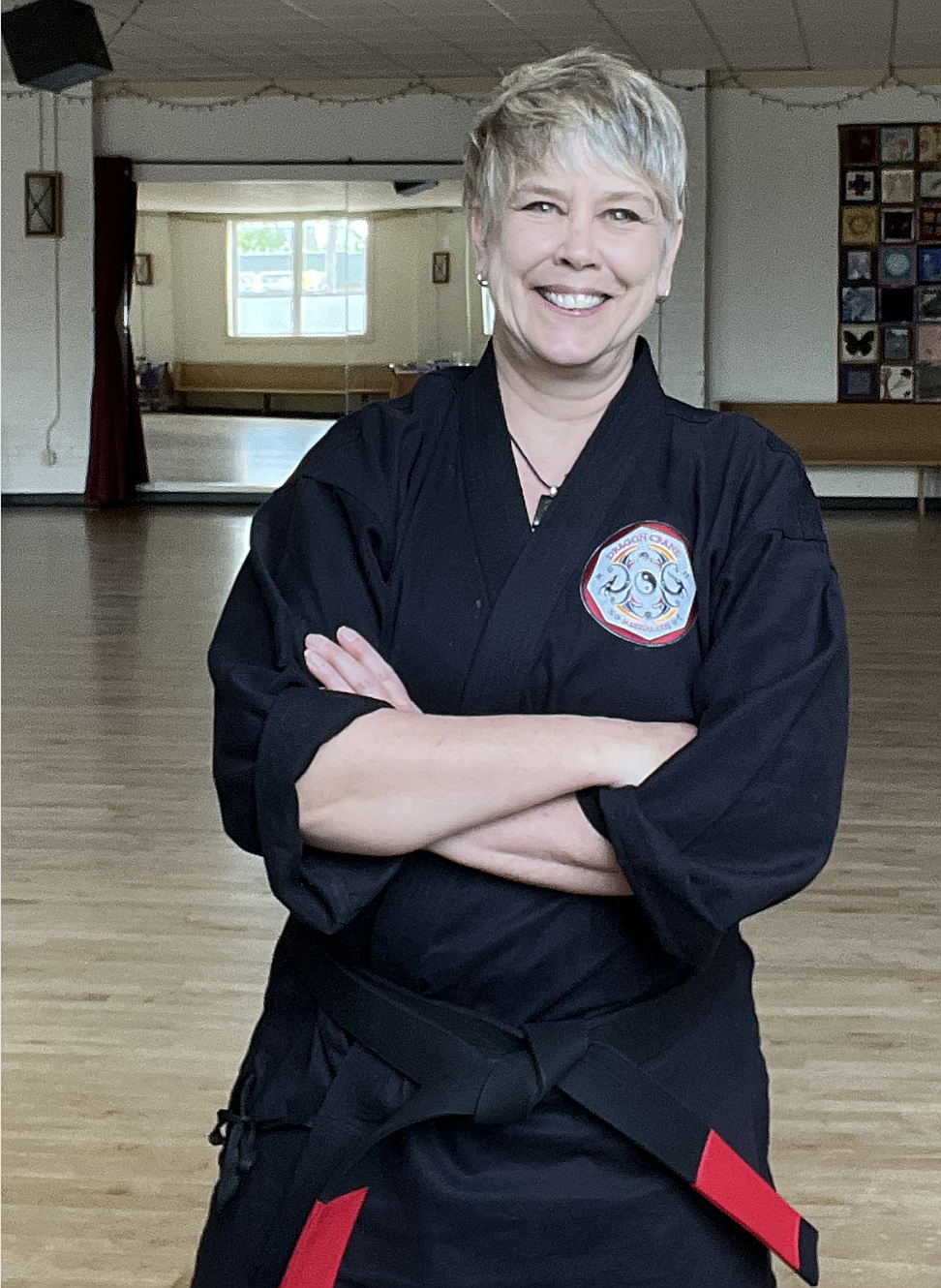 About the Program Director
Sifu Robyn is certified by the Brian Grant Foundation in Exercise for Parkinson's. She co-led a wellness workshop series funded by the Parkinson's Foundation, and is actively teaching and working with people who have Parkinson's Disease, Multiple Sclerosis and other neurological diseases. Robyn holds a fifth degree black belt in Shaolin Kenpo Karate, and is the only woman in the United States certified to teach Jook Lum Ting Sing Qigong from the Southern Praying Mantis Kung Fu system (Jook Lum Ting Sing Tong Long Pai). Feel free to reach her at robyn@dragoncrane.org.