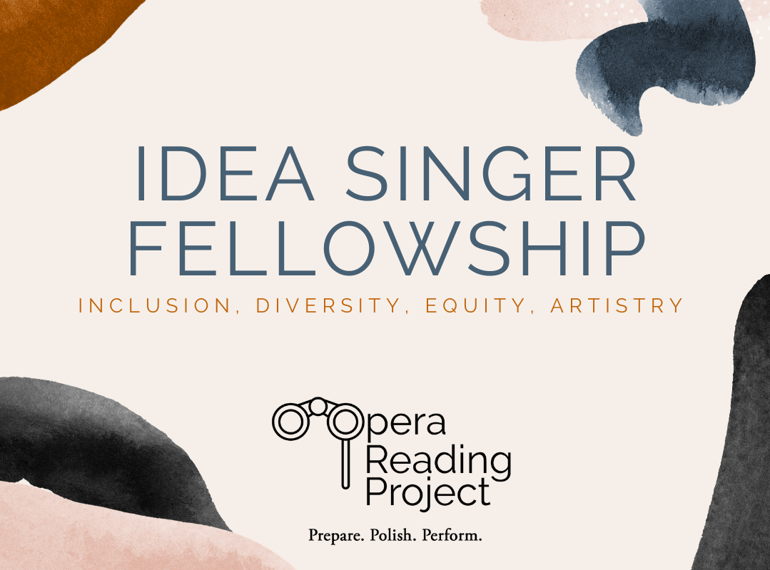 JOIN US IN FOSTERING CHANGE IN OPERA WITH ORP'S NEW IDEA SINGER FELLOWSHIP!
$3,543
raised by 39 people
$3,500 goal
Corissa Bussian is the new fellow!
Since 2018 Opera Reading Project has been committed to helping Minnesota's classical singers prepare, polish and perform opera roles. Now we are expanding our mission to foster change in the art form and bring more Inclusion, Diversity, Equity and Artistry to opera. Introducing the 2021 IDEA Singer Fellowship: a one-year program intended to strengthen opportunities for Minnesota-based Black, Latin and Native American opera singers. ORP's IDEA fellowship program is designed as a safe environment that encourages the uniqueness of Black, Latin and Native American voices and supports these artists in their pursuit to learn and create freely.
You can be part of the fellowship launch. Please ensure that we raise enough funds to make this a program a success for years to come! We have had a promising start. An incredibly kind donor believes in the scope of this project and has provided a generous seed donation to start funding the first three years of the fellowship. A wonderful beginning... now let's do more! With your help, we can guarantee the best for our IDEA singers in the next three years and beyond.
Our goal is to raise $3500 to additionally fund the three year launch of the IDEA Singer Fellowship.
What does an IDEA Singer Fellowship look like?
Fellowship details:
~All role coaching and role tuition covered for the performance of one leading or featured role in a full reading on the upcoming season
~Additional tuition-free cover or supporting role opportunities in other readings on the upcoming season
~A spot as one of the three singer participants who work directly with the guest clinician at one Opening the Door guest artist masterclass event
~Free attendance for the fellow and one guest at all ORP fee-based events
~Two private coachings with ORP's music director, Dr. Eric McEnaney, (https://www.ericmcenaney.com) on personal aria or art song repertoire
~A professionally-produced audition video recording of two pieces, with piano accompaniment included
~Reserved participation at every Aria Vita evening
~A feature article in the ORP Park and Bark newsletter
~Invitation to audit all other ORP reading rehearsals
~Member of ORP's committee to select the fellow for the subsequent season
Fellowship begins September 2021 with applications opening up in January 2021.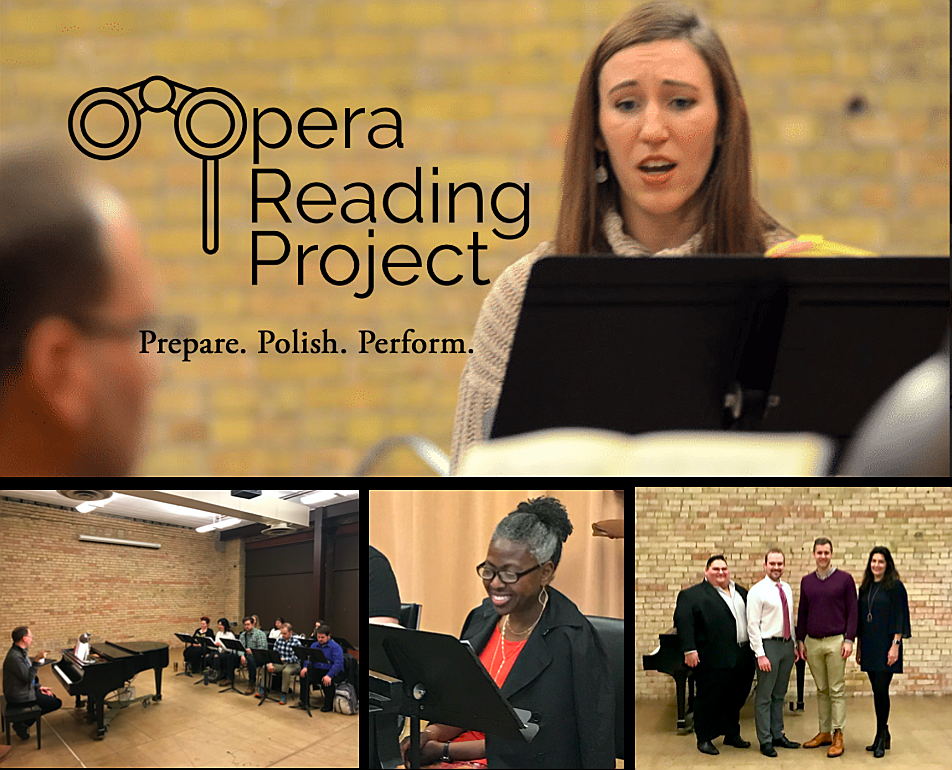 Opera Reading Project is an indispensable music preparation tool for Minnesota-based singer-artists growing their careers!
We support top-notch local classical singer-artists seeking to prepare, polish and perform their craft through our core reading series and professional development offerings. With tax-deductible donations to Opera Reading Project, we offer tuition scholarships to our core reading series, educational workshops, and community events such as aria evenings and guest artist masterclasses. Since our founding in 2018, nearly 100 area singers have benefited from ORP's professional development training. Can you help us reach our long-term goal of a full season of no-cost programming? If you can, let us know! We'd love to speak with you.
Learn more about us at:
Facebook.com/operareadingproject
instagram.com/operareadingproject
Email: operareadingproject@gmail.com
Colleen O'Shaughnessy, Executive Director
Eric McEnaney, Music Director
Opera Reading Project is a fiscally sponsored project of Springboard for the Arts, a nonprofit arts service organization. This means that as a small organization, we can receive donations and grants that help our mission and enable us to grow without needing to have non-profit status. Contributions for the charitable purposes of Opera Reading Project must be made payable to "Springboard for the Arts" only or through Springboard at https://www.givemn.org/story/Operareadingproject2021
Instagram