Help Students Build Robots and learn STEM skills!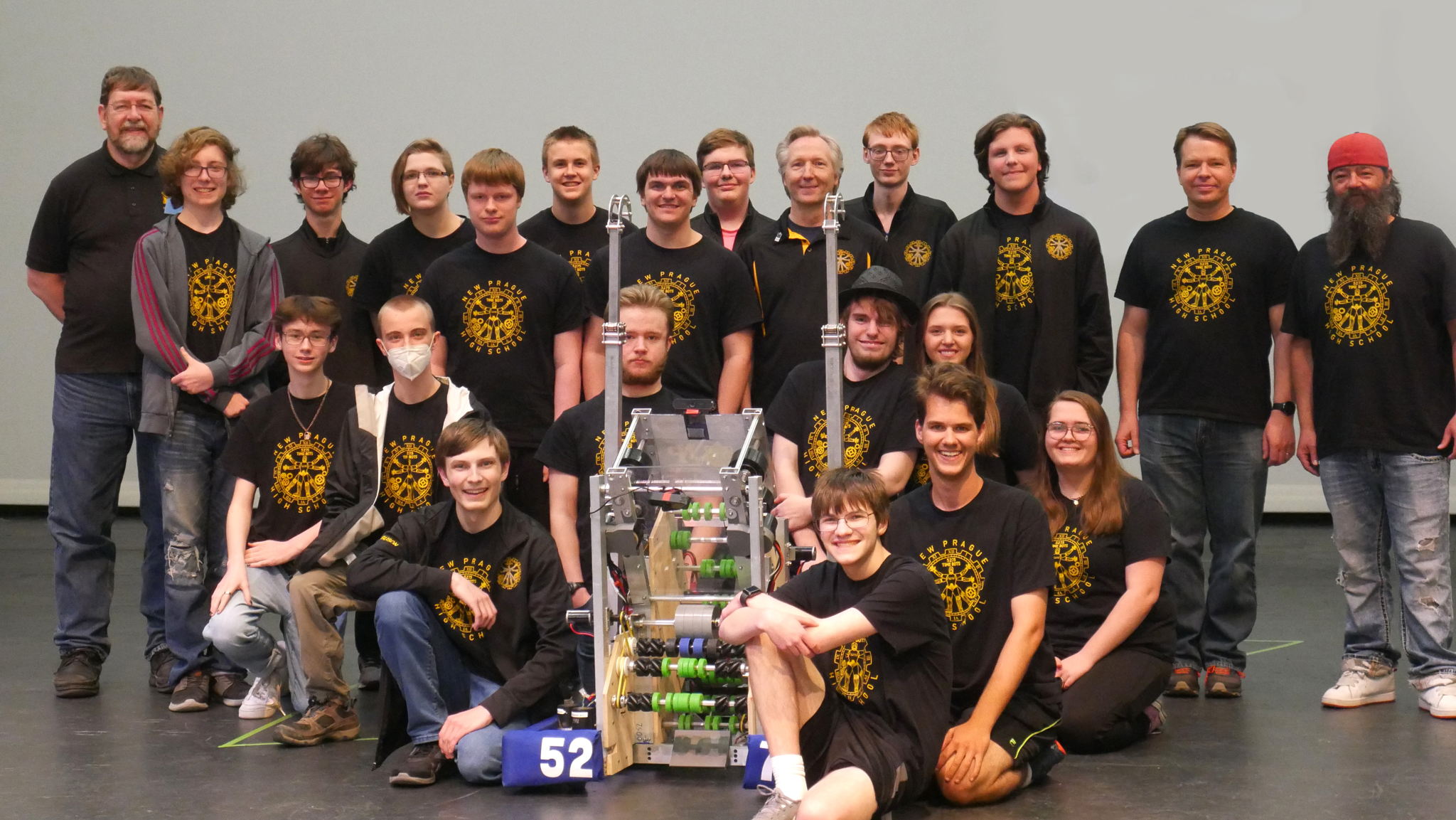 It's very expensive to build robots and organize a team! We are asking for donations to support us.
$0
raised by 0 people
$25,000 goal
New Prague High School Robotics - T.I.M.E. Bots - Team 5275
The New Prague Robotics Boosters are supportive parents and mentors who guide the team with funding, marketing and logistics. The NP Robotics is a year-round club that is dependent on member and community support. Financial donations and questions about the team can be directed to the Booster club, leads and mentors.

It's very expensive to build robots and organize a team that is also able to compete in a FIRST Robotics Regional event. The fee alone to enter the FIRST Competition every year is $5,000, and it could cost up to $5,000 on the robot itself. Therefore, as these expenses are high, we require sponsorships and donations to fund the operations of the team. We are thankful for anyone who supports us in any way.

We are aiming to raise $25,000 each year. This year, we plan to attend multiple events in Iowa and Minnesota and more competitions in the years ahead! The ultimate goal is to go to the World Championships in Texas, which would be an additional cost!

FIRST® (For Inspiration and Recognition of Science and Technology) is a multinational, non-profit organization that aspires to transform culture; making science, math, engineering, and technology as cool for kids as sports are today. It is dedicated to changing the way young people worldwide regard science and technology and inspiring an appreciation for the real-life rewards and career opportunities in these fields.
DONATIONS
We are asking for donations to support the team. Money is used to purchase parts for the robot, equipment & tools, computer and software, competition expenses, and all outreach and marketing expenses to the run team year-round. We also ask everyone to participate in fundraising or volunteering events.
Learn more about the team: https://timebots5275.com/
Robotics Venmo account
DONATE HERE https://www.venmo.com/u/Timebots5275-Robotics
Username: @Timebots5275-Robotics

Please make your donation this year to the NP Robotics Booster Club for use by the team.
Mail:
New Prague Robotics Booster Club
1412 7th St NE, New Prague, MN 56071