The Molly Taylor Legacy Fund
A nonprofit fundraiser supporting
COMPAS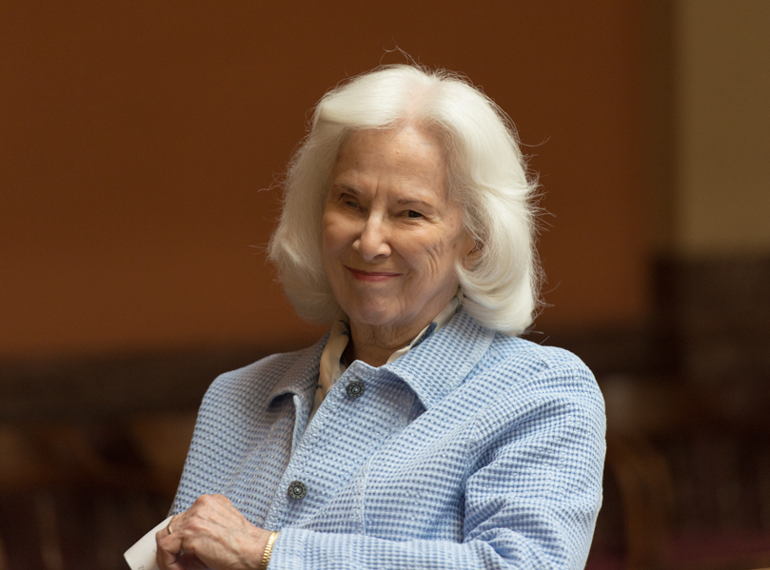 The Molly Taylor Legacy Fund continues her mission of "bringing artists to where the people are."
$910
raised by 9 people
$1 goal
It is with heavy heart that we share the news that COMPAS founder, Molly Taylor, has passed away. Talking about how in the late 1960s she led the charge to start the arts program that would become COMPAS, Molly said,
"At that time, as now, Saint Paul had wonderful arts organizations. But there was a fever in the air, and a strong feeling that funds being raised weren't serving the ordinary people and the neighborhoods of the city, but serving people who got dressed up and came to events. We needed a whole new agency, and they hired me to run it. What we had was an idea, and a charge, and this tremendous energy, to take arts programs out into the city and connect people directly with artists."*
With your support, Molly's legacy of "bringing artists to where the people are" will continue. Molly understood that creativity is essential, and that access to creative expression sparks imaginations, empowers new voices, and helps people from all walks of life create new possibilities for themselves.
The Molly Taylor Legacy Fund will support her vision of people across Minnesota engaging in meaningful, creative experiences and inspiring them to raise their voices and work towards the change they believe in.
*Special thanks to Peg Guilfoyle for her interview with Molly originally published in September 2019. https://saintpaulalmanac.org/2019/09/11/arts-roots-in-saint-paul-the-seventies-by-peg-guilfoyle-and-molly-laberge-taylor/
This fundraiser supports
COMPAS