Support the Legal Kiosk project!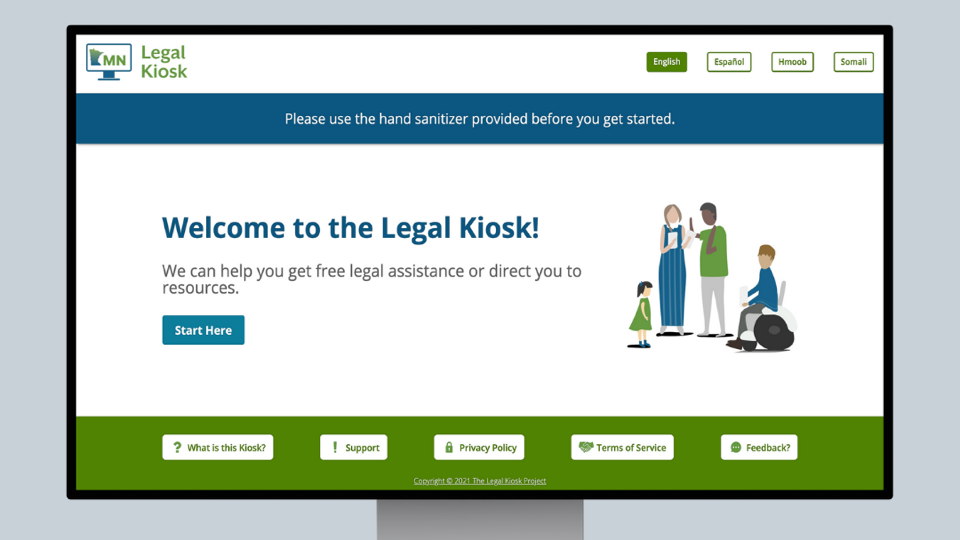 Support the network of Legal Kiosks placed throughout northeastern Minnesota.
Legal kiosks are computers located across the state of Minnesota that provide access to legal aid services to individuals without access to wifi or technology. These Legal Kiosks are stationed in a variety of community locations offering the public the ability to apply for civil legal aid services, access legal resources, and, in some cases, attend online meetings and remote court hearings in privacy.
You can find public locations of Legal Kiosks here.
The COVID-19 pandemic has moved the legal system virtual, creating a digital divide that has disproportionately impacted the communities served by LASNEM. Access to the legal system and a chance at justice is only available to those with the means and resources to use technology.
To address this digital divide, the Minnesota Legal Services Coalition requested CARES Act funds to give communities access to civil justice by creating a statewide network of over 250 legal kiosks to be stationed in a variety of court, agency, non-profit, and other community locations.
These community-based legal kiosks help Minnesotans who face technology access and transportation barriers to have a healthy and safe experience interacting with civil legal aid experts, as well as the administrative and court systems in which their cases will be proceeding.