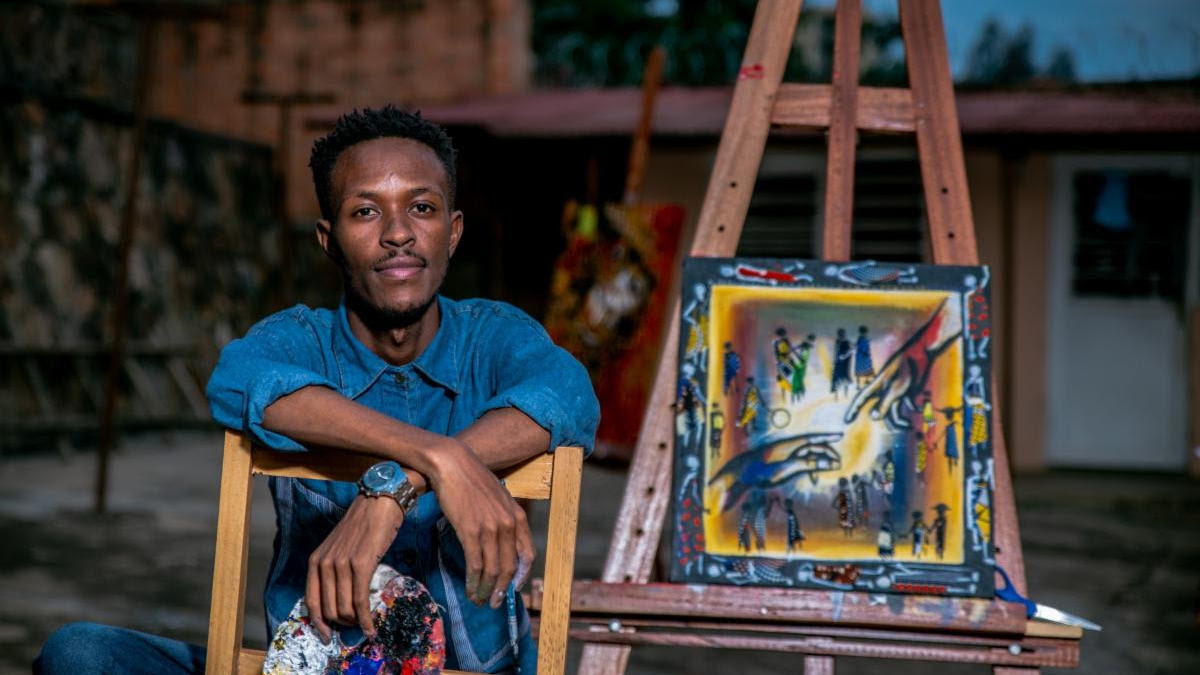 Help up keeps arts programming alive for youth experiencing homelessness!
$220
raised by 2 people
$10,000 goal
Kulture Klub Collaborative (KKC) is an independent nonprofit arts organization that brings together artists and youth experiencing homelessness at YouthLink, a crisis drop-in center located in downtown Minneapolis. Through workshops, open mics, cultural presentations, and "art views," highly mobile young people develop their creative expression, receive exposure to artistic excellence, and enter into a group of peers, supportive adults, and diverse social communities.
When Shayla, a KKC Participant, first heard about Kulture Klub, she was skeptical and concerned that, like previous options, it would waste her time and lead to another dead end. But drawn by the promise of art and community, she apprehensively walked through its doors, her heart heavy but yearning for solace.
As Shayla delved into the world of art at KKC, she found not just a creative outlet, but a lifeline to navigate the challenges she faced daily. Through painting, poetry, and dance, she channeled her pain, fear, and hopes into beautiful expressions of her inner self. Art became her sanctuary, a refuge from the chaos of life on the streets.
Kulture Klub wasn't just a place to create; it was a family. Shayla found herself surrounded by peers who had walked similar paths, shared dreams, and embraced her and Lily as one of their own. Together, they became a stronger support system than she had ever known. The bonds formed were not merely friendships; they were a testament to the strength of a community that understood, empathized, and cared.
Because of supporters like you, KKC was able to provide Shayla with free food and childcare and connected her with other resources she could not find on her own. She immersed herself in KKC's art programming and deeply felt her heart and mindset changing for the better. Through the transformative power of art, Sarah began to rebuild her life. The trauma of homelessness started to lose its grip, as she gained self-confidence, strength, and a renewed sense of purpose. 
Kulture Klub Collaborative's mission to provide a safe, consistent space for young people experiencing homelessness to find hope and family through the arts became Shayla's reality. It's a mission that has changed her life and the lives of many others.
This Give to the Max Day we ask you to join us in supporting KKC. Your donation will help ensure that more young people like Shayla can find a haven of hope, family, and creativity amidst the challenges of homelessness. 
With your support, Kulture Klub will continue to educate and empower youth, using art as a force for personal growth, healing trauma, actionable compassion, and community improvement.
▢ A $500 ticket allows Kulture Klub to hire and pay a living wage to a young person who needs employment in order to meet housing requirements.
▢ A $350 ticket will support a three-class series by a Twin Cities teaching artist for Kulture Klub youth.
▢ A $250 ticket will cover childcare & transportation to Kulture Klub events for a youth for a full season.
▢ A $125 ticket covers the cost of a one-on-one studio session between a Kulture Klub young person and our professional studio engineer.
▢ A $50 ticket covers the materials and supplies for a young person participating in an online and in person workshops taught by a local teaching artist.
▢ A $35 ticket covers the cost of a monthly bus card for a Kulture Klub young person.
▢ Choose your own amount! _________________
Your donation will fuel the futures of Kulture Klub youth — and will go a long way toward keeping Kulture Klub around for the next generation!
THANK YOU FOR YOUR SUPPORT!
The KKC Staff, Board, and Youth