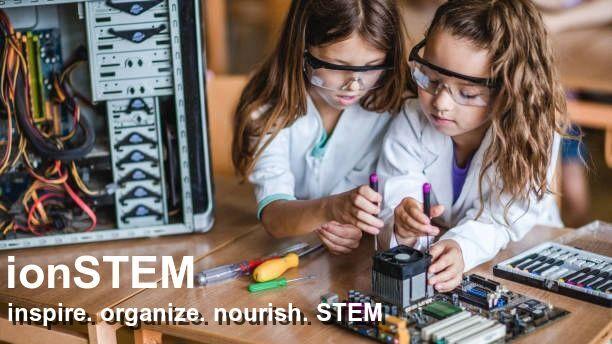 Inspiring and empowering youth to pursue education in science, technology, engineering, and math.
Students at Eden Prairie High School are behind ionSTEM, a nonprofit organization that has "inspire, organize, nourish" as its catchphrase and encourages students to pursue more education in science, technology, engineering, and math.
ionSTEM promotes awareness; holds guest-speaker webinars, science fairs, and free STEM summer classes; and promotes enriched activities and resources as part of the school curriculum.
Its founders are best friends, and also happen to love all things STEM. Their STEM journey began when they started participating in the Eden Prairie Science Fair in first grade. As they grew older, they began to build relationships with professors from universities and the Mayo Clinic by partnering with each other on challenging research projects. 
In 2019, when their local science fair was put on hold due to lack of interest and funding, they started a mission to bring it back to their community. They initiated and successfully organized the 2021 Eden Prairie Science Fair for elementary and middle school students with support from Community Education staff. With one-on-one mentoring, Q&A sessions, and information packets, they guided the students through the process of conducting a science experiment from start to finish.
However, they realized that the privileges students in their community have may not be the same for others. Encouraging young kids motivated them to start a nonprofit foundation to promote STEM opportunities for students of all backgrounds.
And that was the birth of ionSTEM. For more information, go to www.ionSTEM.org.