Give to the Max Day 2023!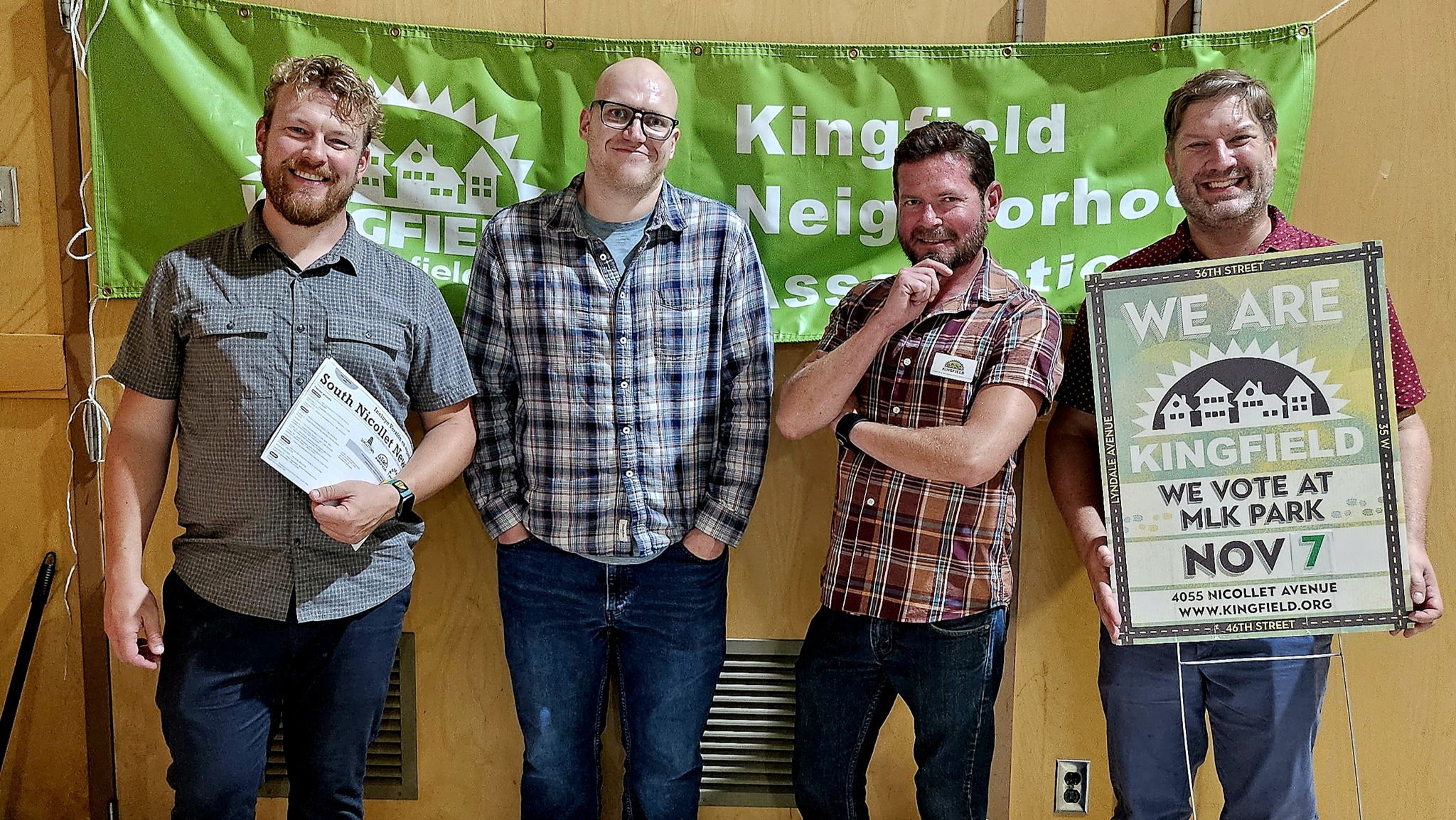 Give to the Max is a statewide outpouring of support for thousands of MN nonprofits and schools.
$595
raised by 10 people
$5,000 goal
Dear Kingfield Neighbor,
 Get Ready for an Exciting Year Ahead with KFNA! 
As your fellow Kingfield residents, we're not just neighbors - we're passionate volunteers leading the Kingfield Neighborhood Association (KFNA), serving YOU!
Why We're Here:
 To discover and support neighborhood projects that matter to you.
 To foster a close-knit community by connecting with you and others.
 To turn creative ideas into memorable community events with a dedicated team.
2022-2023: A Year of Triumphs and Challenges! Empty Bowls was a success hosted at Judson Church. Summer 2023 PorchFest went off without a hitch (but with hours of volunteer work.) The Garden Tour returned! And our Pollinator Pathway Project, Sap Tap & Pancake Breakfast and spirited Polling Parties highlighted our unity. We also started bringing in guest speakers to our monthly meetings to keep our neighborhood better informed on city and statewide efforts. However, this work underscored the challenges we face hosting the same events as before, after the City of Minneapolis cut neighborhood funding. Volunteers & Donors made this happen.
Why Should This Matter to You? KFNA does more than just bring us together. We're at the forefront of:
Reducing crime and enhancing community safety.
Being the voice for city departments to communicate vital information.
Implementing neighborhood projects that benefit us all.
Despite the critical nature of our work and the reliance of our community partners on us, city funding has not returned, and the support of neighbors is more important than ever.
Our Commitment to Kingfield as the KFNA Board, we're taking bold steps:
Raising awareness about our community challenges.
Investing more personal time to offset staff costs.
Exploring innovative changes, like collaborating with other neighborhood groups, to strengthen our future.
Rest assured, Kingfield's spirit will continue to thrive, and we're committed to maintaining the sustainability of our beloved events and addressing emerging community issues.
Make a Difference: Your Support is Key! If you cherish our neighborhood events, advocacy for safety and affordable housing, and value having a dedicated Team working for you, please consider donating to KFNA today. Every contribution, big or small, helps in keeping Kingfield vibrant and connected.
Thank You for Being Part of Our Community!
Warm Regards,
Your 2023-24 KFNA Board of Directors