Good Samaritan Fund of CMCF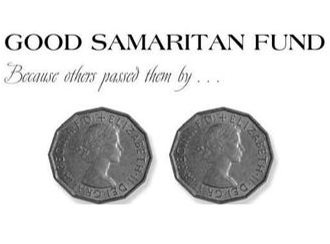 $2,016
raised by 17 people
$25,000 goal
For over 2 decades, the Good Samaritan Fund of the Central Minnesota Community Foundation has been helping people who suddenly find themselves needing a one-time helping hand (usually a few hundred dollars) so they can get their lives back on track. It only happens because Central Minnesota people contribute to the Good Samaritan Fund. 100% of your gift will go directly to fund qualified emergency needs in the St. Cloud area.
YOU CAN HELP A PERSON, OR A FAMILY
PUT THEIR LIFE BACK ON TRACK!
We work with all St. Cloud Area social service organizations and churches, reviewing cases they are unable to help. We evaluate the circumstances and fund those that are real and worthy. But, we don't always just provide money; we also advocate, look for other options and partner up with local businesses.
Examples of Cases We Have Supported
CASE #3906: A 19 year old was a victim of a drive by shooting that left him paralyzed.  A local church was able to help out, but $700 was still needed.
CASE #3718: A single mother with two small children in a very abusive relationship.  One day the three of them escaped and made it to Anna Marie's shelter.  She is now working and making $1,600 a month but gets no child support.  Because they had to leave everything behind she needed $500 to cover the damage deposit and the first and last month's rent.
For additional information please visit www.communitygiving.org/goodsamaritancentralmn.
DO YOU WANT TO HELP GET A LIFE BACK ON TRACK?
Any amount you can contribute will help put someone's life back on track!