A nonprofit fundraiser supporting
MSS
Fresh Eye Gallery is operated by MSS, a Twin Cities nonprofit supporting people with disabilities.
$1,890
raised by 7 people
$2,500 goal
Fresh Eye Gallery is an intentionally inclusive art space. We are dedicated to showcasing work by emerging and mid career artists, of all backgrounds and experience, and of all abilities.
We value radical inclusion, community connection, partnerships, fun and delight.

Fresh Eye Gallery was launched in June of 2021. As an extension of our fine arts studio program, Fresh Eye Arts, the gallery showcases work by artists with and without disabilities side by side in an effort to create a more inclusive community for all. We host exhibitions, events, have an art studio and gift shop. We also offer classes and professional development opportunities by partnering with teaching artists and guest curators.
Each year our mission is manifested through a community engagement project and exhibition called Eye to Eye. This project brings together artists of all abilities and backgrounds to build relationships and create a collaborative piece of art. Art has always been a pathway to authentic community connection for the artists with disabilities that we support.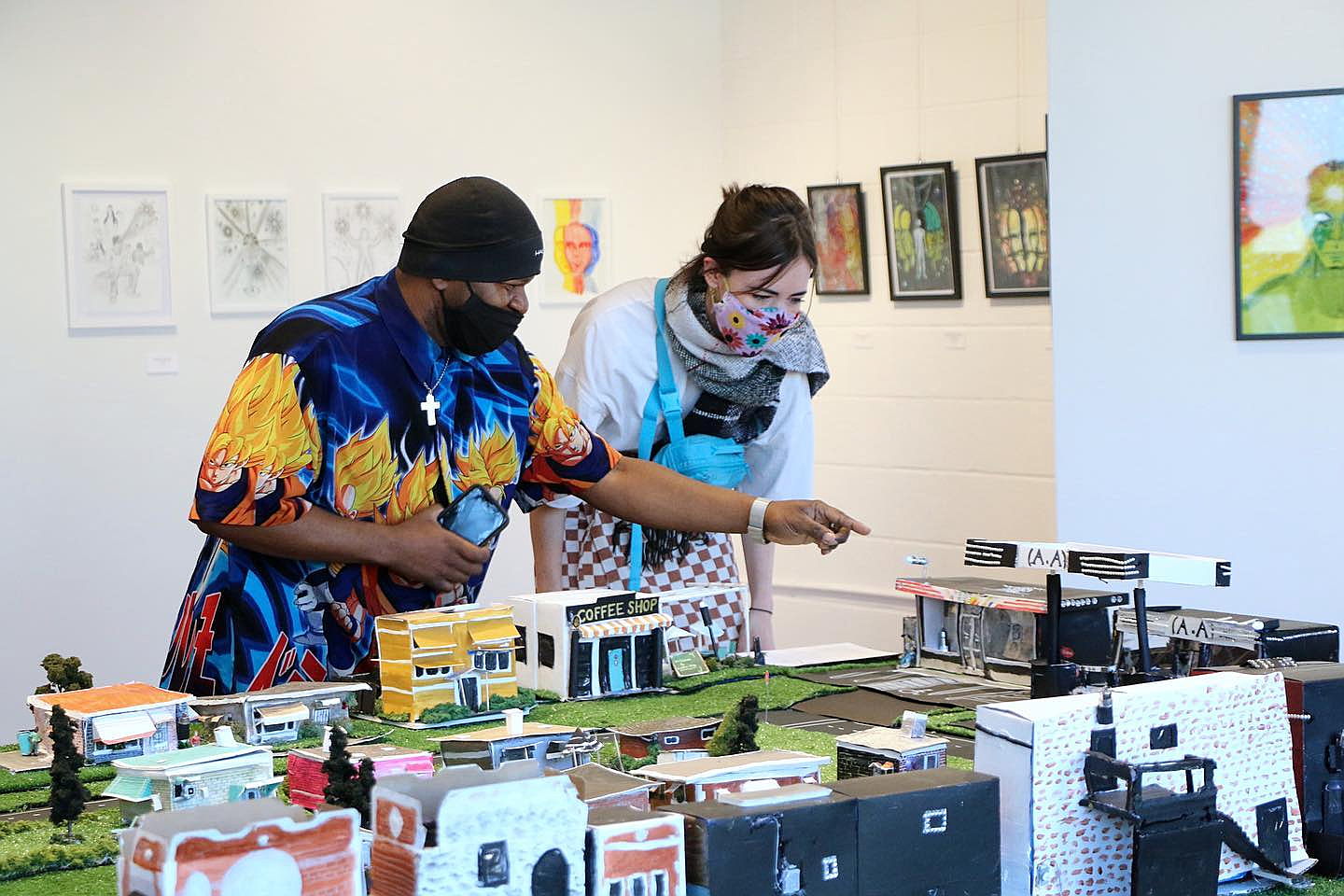 In just over a year at our space on Nicollet Avenue, we have held 10 exhibitions, 30+ classes, and over 20 events. We have exhibited over 200 artists with almost half identifying as having a disability, and around 40% are BIPOC artists. We're proud of what we've accomplished in our first year and hope to continue supporting emerging and mid-career artists of all abilities with your support.


Here's how you can help:
$25 - drawing paper for 5 people in an art class
$75 - one month's worth of paint for artists
$150 - a two hour workshop lead by a teaching artist
$250 - framing for one large painting
$750 - gallery signage for a year!
$2500 - a month-long exhibition at Fresh Eye Gallery
This fundraiser supports
MSS