Impacting Children Through Free Books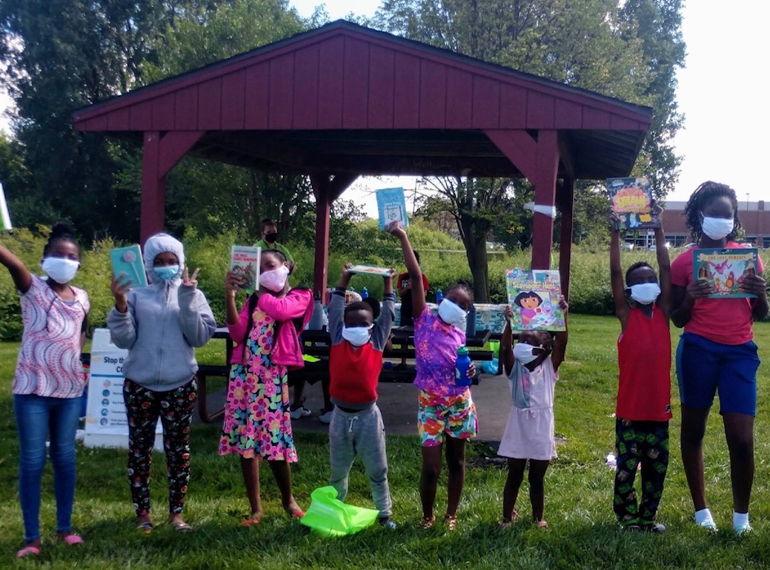 We give free books to children across the Twin Cities to support a culture of literacy and learning.
$150
raised by 3 people
$30,000 goal
Our mission at The Free Book Buggie is to provide books to children and ignite a passion for reading that empowers each child to explore a world of opportunity. The work is tangible and purposeful: we accept donations of new and pre-loved children's books and bring them to the places where children live and learn. We partner with over 90 organizations to get age appropriate books into the hands of children; schools, other nonprofits, volunteer groups, businesses, restaurants and police departments. We want to make access to books easy, fun for children of all ages, and most importantly, free!
Organization founder, Debbie Beck, envisioned The Free Book Buggie when she saw kids in a small village in Brazil excitedly crowding around a bookmobile. Returning home to Minnesota, she recruited friends and family who share a love of children and a passion for reading. To date, TFBB has distributed over 150,000 books to more than 60,000 children.
The Free Book Buggie uses a variety of methods to get books into the hands of children. Family-friendly events make up the majority of our connections - at schools, community centers, churches, and other nonprofit organizations throughout the Twin Cities. We also offer our books to stewards of Little Free Libraries to keep them stocked. Many other organizations choose books for their programs and distribute them accordingly.
By distributing free, age-appropriate books to children in under-resourced neighborhoods, their lives are positively impacted and they gain pride in ownership. This also affects their academic and life opportunities, which become more achievable.
At The Free Book Buggie, we like to say that "we drive a love of reading".
Your contribution will help The Free Book Buggie create a world where all children have their own home library and become lifelong learners through the joy of reading!