CHANGING GAITS: Support our Equine Therapy Program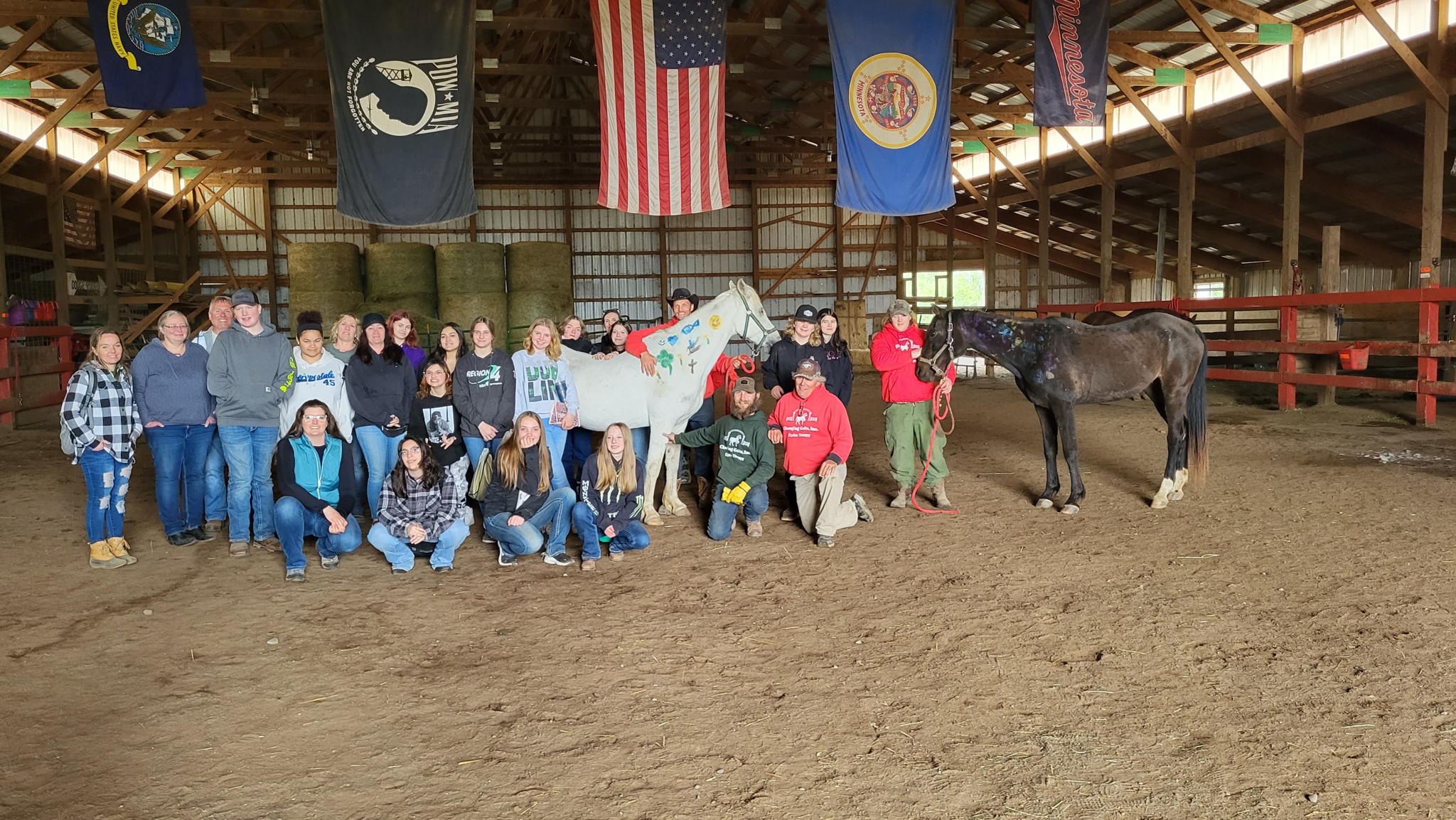 Our request is to secure funding to allow individuals and families to experience our program.
$8,650
raised by 61 people
$25,000 goal
Lilly and Shadow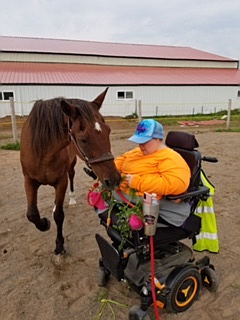 Something remarkable happens when horses touch the lives of those who have special needs.  Whether that need is physical, cognitive, emotional, or behavioral, horses have an amazing ability to help improve lives, as they live in the moment and are highly sensitive to and reflect human emotions.   In fact, we see our horses as the most valuable staff/volunteers at the ranch.  The horses' skills and keen ability to assist in the healing power of human behaviors is a blessing we see daily at CGI.  Mr. Kaufman had his own journey overcoming addiction, when one man [his mentor] and one horse [named Shadow], changed his life forever.  That is when Mr. Kaufman decided he wanted to help save others from the pain he himself endured and opened CGI.  At CGI, WE ARE BUILDING A FUTURE, where no one lacks access to the critical opportunities and resources they need to improve their lives!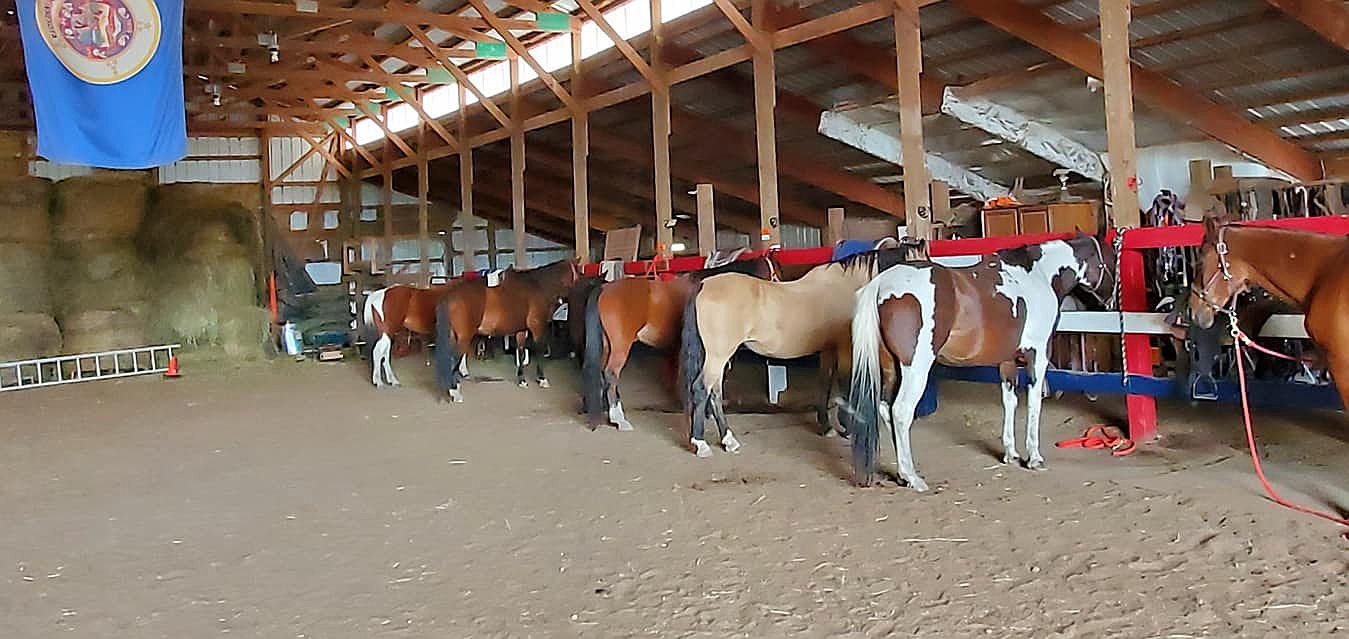 CGIs 80-acre ranch consists of 34 horses and trained professionals serving clients since 2004 with life changing Equine Assisted Therapies.  Services range from EAL (Equine Assisted Learning), EAP (Equine Assisted Psychotherapy), Hippotherapy [the use of horseback riding as a therapeutic or rehabilitative treatment, especially as a means of improving coordination, balance, and strength], trail rides, and a sober house for men. In 2021, we started working with clients with paralysis, after receiving a grant from the Christopher and Dana Reeve Foundation to purchase the lift and special saddles to help these types of clients.  
The purpose of our 2023 annual Give to the Max request is to secure funding in the amount of $25,000.00.    For individuals and families who cannot afford our program in Equine therapy and Horseback riding.
MORE ABOUT CHANGING GAITS!  
Our clients consist of children, youth and adults with severe movement disorders, at-risk youth, those with emotional disorders and adults struggling with chemical addiction, and families that need help dealing with life's struggles.  Clients with Asperger's Syndr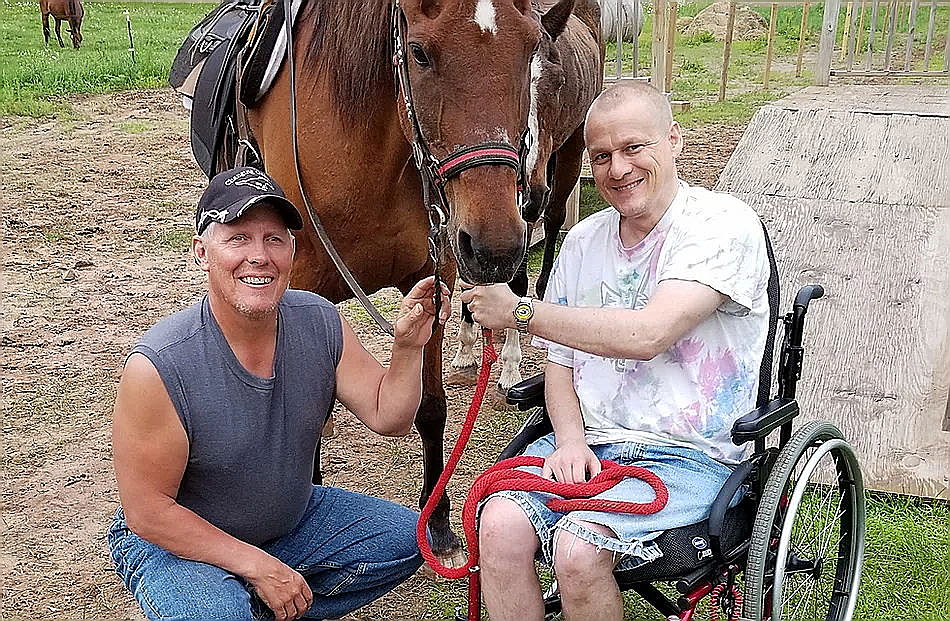 ome and Autism, Parkinson's Disease, Cerebral Palsy, Dystonia, Huntington's Disease, Multiple Sclerosis, and Spina Bifida as well as spinal injuries and deformities are in the category of most served.  Nearly 65% of our clients are from region 7E, the 14 counties of central MN that includes Benton, Cass, Chisago, Crow Wing, Isanti, Kanabec, Mille Lacs, Morrison, Pine, Sherburne, Stearns, Todd, Wadena and Wright counties, and the portions of the sovereign tribal nations of the Leech Lake and Mille Lacs Bands of Ojibwe which lay within these counties.   Many of these clients can be from low-income families; yet CGIs philosophy is:  No one goes unserved. Our remaining clients consisting of approximately 45% of our intake come from the greater St. Paul/Metropolitan areas. Those clients are individuals seeking therapy or organizations that send individuals or groups, such as YMCA and Adult and Teen Challenge.
CGI also offers special programs and events of many types.   Families like to come for special occasions and often request trail riding.  We also offer youth camps throughout the summer and have a huge presence with local schools, local churches, groups from John Mondati, and the Courage Kenny Institute, just to name a few.  It is common for people to come for special days of remembrance when someone they know has lost their lives to suicide or drug use, and again through trail rides on the ranch, they can have privacy and time to remember their loved ones.
CGI is a faith-based organization, but we only offer these services if people want them and agree to receive them.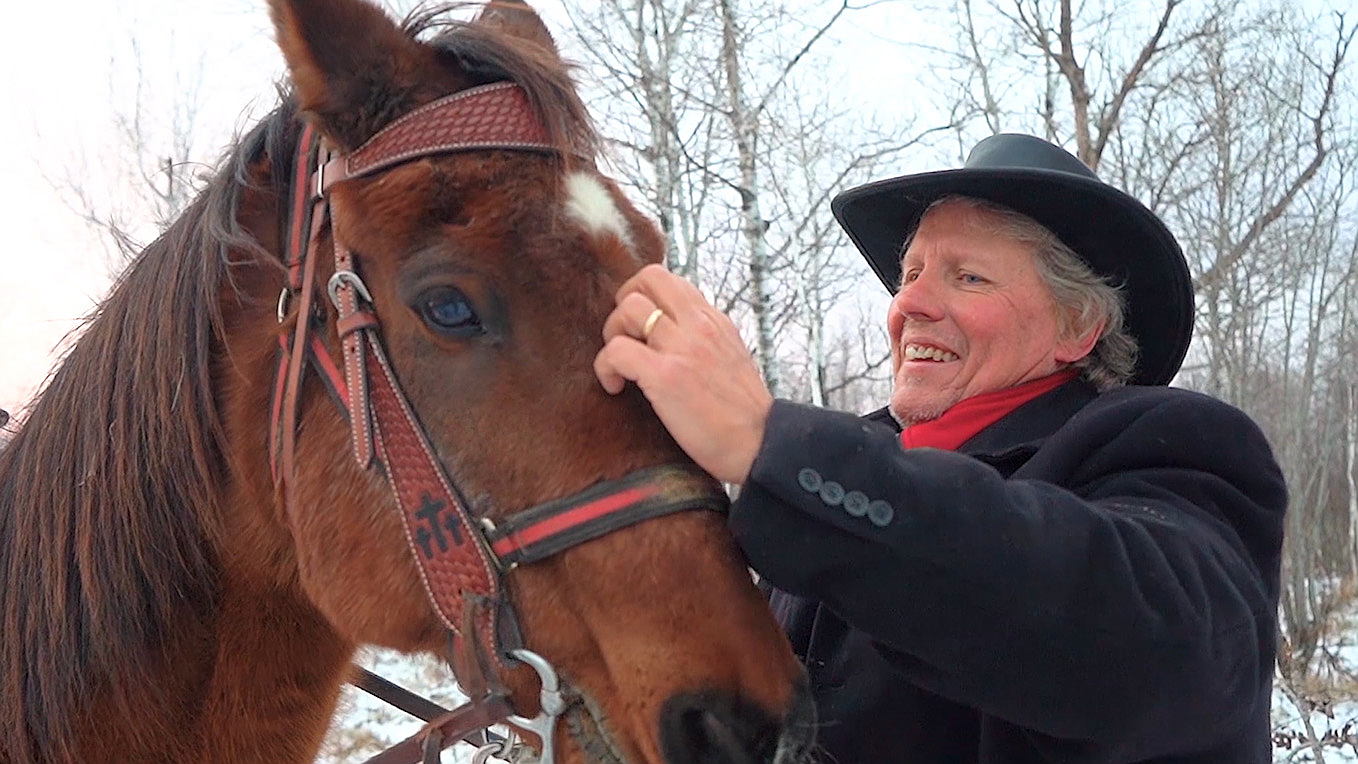 We hope you will consider giving to our organization, and we also hope you will look at our website to learn more about us. All Are Welcome! (changinggaits.org).
God Bless and Thank You!
Niles "Guy" Kaufman, Founder and Executive Director